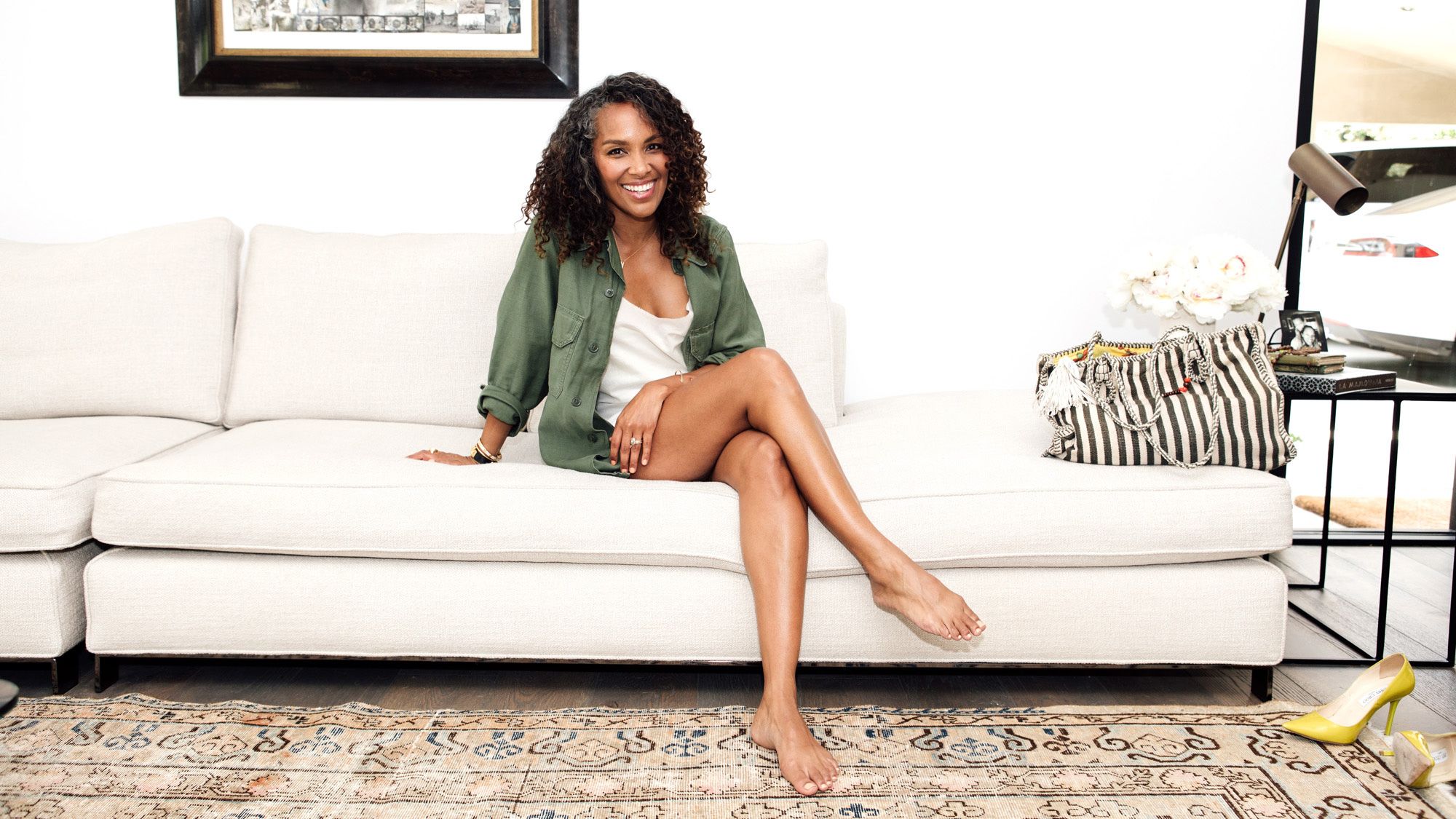 Career
Catching up with the woman behind some of TV's biggest hits.
Emily Knecht
Mara Brock Akil is used to answering a lot of questions. As the prolific screenwriter and producer behind
Girlfriends
,
The Game
, and
Being Mary Jane
, she's often tapped for panels and interviews to discuss her work and her experiences as a black woman working in Hollywood. Over the past few years, Akil, who often collaborates with her husband—writer, director, and producer 
Salim Akil
—has noticed an uptick in a specific question. "I've been having a lot of conversations with black audiences, specifically black women," Akil tells us on the phone from her house in Beverly Hills, "and no matter where I'm at there's always a time when hands go up and someone says, 'Yeah, yeah, your career is great, but let's talk about your personal life. How are you having it all? Personal, professional, parenting—how are you doing it? Girl, give up the secret!'"
---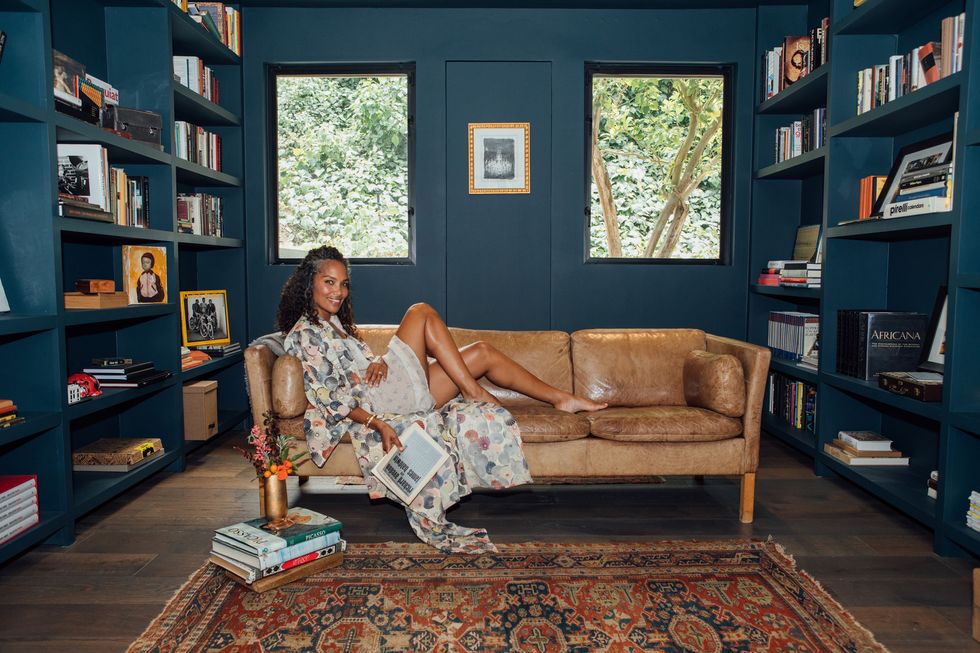 The "secret" isn't one she can fully divulge in time alloted for an end-of-panel Q&A session, so she responded with her latest series,
Love Is__
, which premiered earlier this summer and is inspired by her and Salim's story. Set in 1990s L.A., the show follows a young couple, Nuri and Yasir, as they navigate pursuing careers in the entertainment industry while working on their on-again, off-again relationship. While there are moments of joy and passion, things aren't always blissful. In last week's episode, Nuri and Yasir confront being survivors of sexual abuse—an experience that Mara and Salim also have in common, and shared for the first time publicly when the episode aired.
Before tonight's season finale, we're revisiting a chat we had with Mara a few months ago. In it, she walked us through her college days at Northwestern, what drew her to screenwriting, and what audiences can expect tonight. From her sunny, art-filled home in L.A., Akil, in her own words.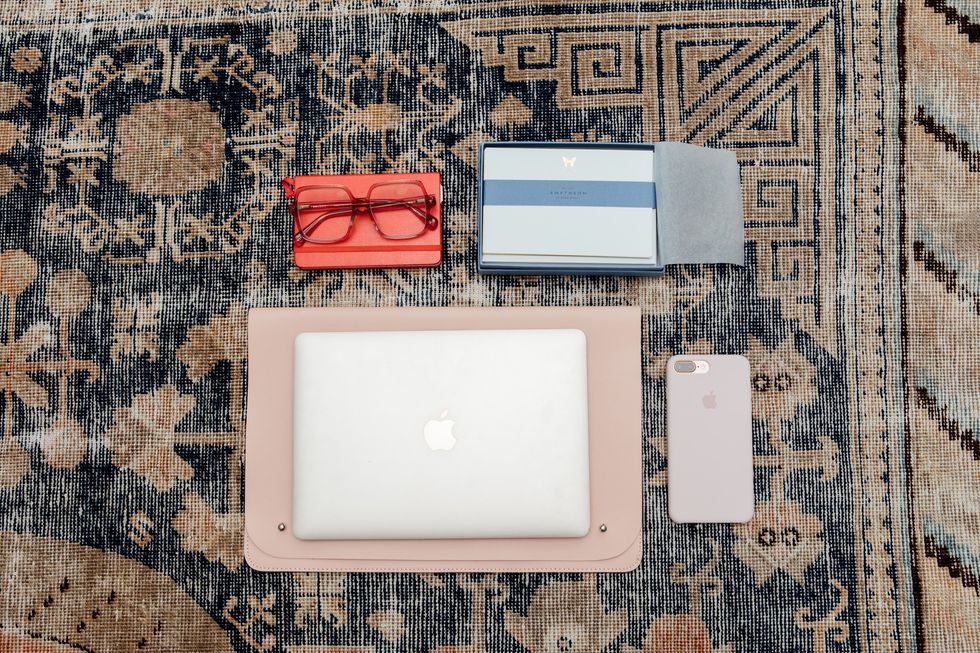 On initially pursuing journalism:
"As I ventured out into the [journalism] field, I realized how difficult it was to tell our story, and that even at the journalism stage our humanity would be overlooked, and that was very frustrating. We were also at a time when tabloid news was becoming front page news—not what I believed we should be reporting to the public. Meanwhile 
A Different World
was on, and my mind was just blown. There was something about that time that made me connect to storytelling as a possibility. I decided with those two shifts that I would tell the truth through fiction. I thought I would have a better impact on the types of stories I believed were relevant to audiences and people that look like me if I went through a fictional perspective."
On falling in love with screenwriting:
"I fell in love with screenwriting much in the way that I fell in love with my husband. It was love at first sight. I was thankful that I was able to figure that out, and I had a year left at Northwestern and was able to be soaked in the excellence and training by the professors there, most notably [screenwriting professor] Delle Chatman. When people say teachers and professors can change your life, it's true; she changed mine. I got to dedicate an episode of
Girlfriends
to her when she passed away. I will always remember the impact she had on me."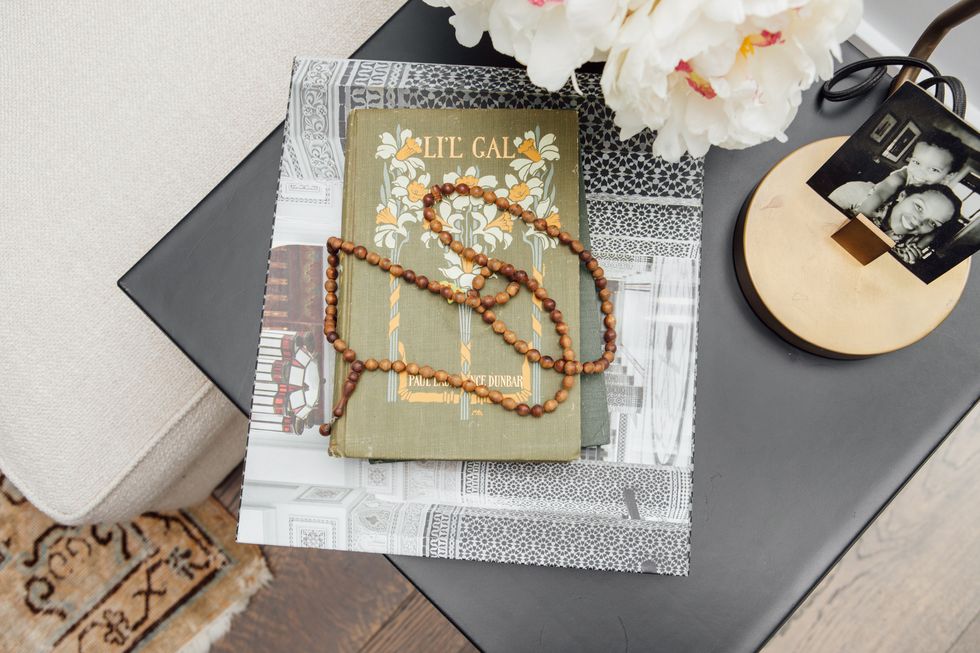 On black Hollywood in the 1990s:

"It was a great time. Even corporate American was finally coming around to the idea that 'Oh, wait a minute, we can monetize this culture.' It was a lot of camaraderie, a lot of celebration. I think what's also important to remember though, is while it seems like we were balling and throwing money around on music videos, there were still great rates of unemployment, great rates of police brutality, great rates of just the struggle. All the things that we're facing now, we were facing then."

The inspiration behind Love Is__:

"Storytelling has evolved, and it's time for romance. It's time for love to be front and center. Love in all its forms. Not just from a couple perspective or a family unit perspective. Love of your own self, love of pursuing your dreams, love in your relationships in the workplace, love of your friendships, love of your parents…"

The decision to share her experience as a survivor of sexual abuse:

"I thought it was important to share that because I know that probably 50 percent of my audience will have that shared experience and will be able to have a conversation. I didn't want to just put it out there for the sake of 'Oh man, they're getting real personal.' I wanted to put it out there for the sake of 'It's time to heal.'"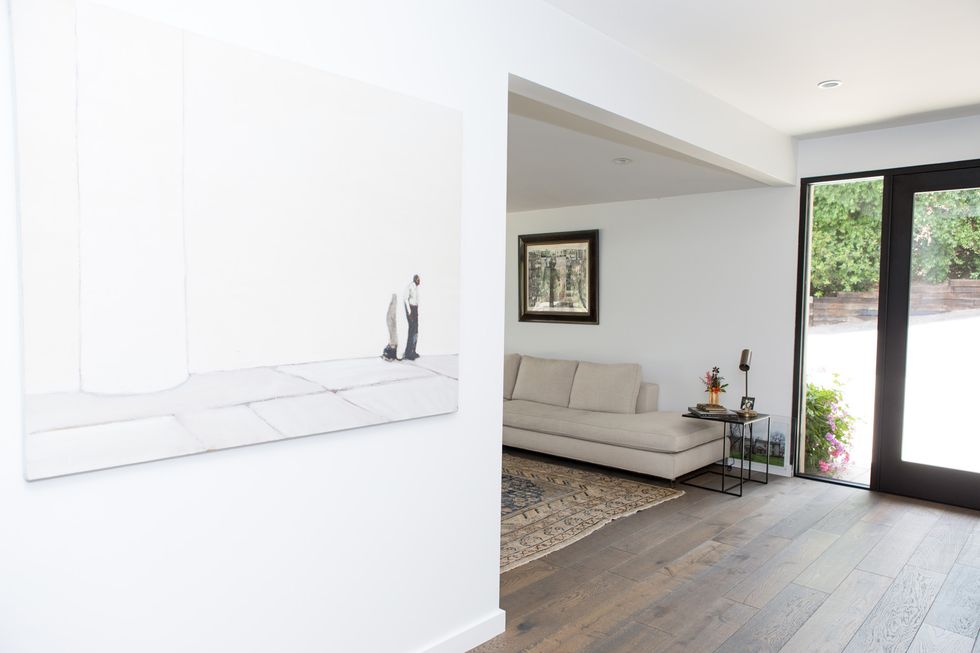 What she's watching on TV:
"I really love
Atlanta
. I just like how they are stretching the canvas about our humanity. I think they're just doing a really great job over there. The imagery is gorgeous and piercing, as well as the storytelling. They have really figured out their voice beautifully. I love it."
What audiences can expect from tonight's finale:
"I was listening to a song with my son recently, it was Janet Jackson, 'You Don't Know What You've Got 'Til It's Gone.' I was saying, 'There are some things in life you're going to learn that way; you're going to realize you love something after it's gone, and it will be too late. But if you lead with a heart of gratitude, you will always see your blessing. You will always appreciate what you have while you have it.' I think the finale represents that type of love, where sometimes people wake up late, but they still want what they want. It causes a challenge between Nuri and Yasir. Just because you find love doesn't mean that more love is knocking at the door."
Want more stories like this?
Kimmy Scotti Knows How to Spot the Next Crazy-Successful Business
This Woman Is responsible for Helping to Launch Dozens of Fashion Brands
When Common and Kanye West Want to Throw a Party, They Call These Sisters