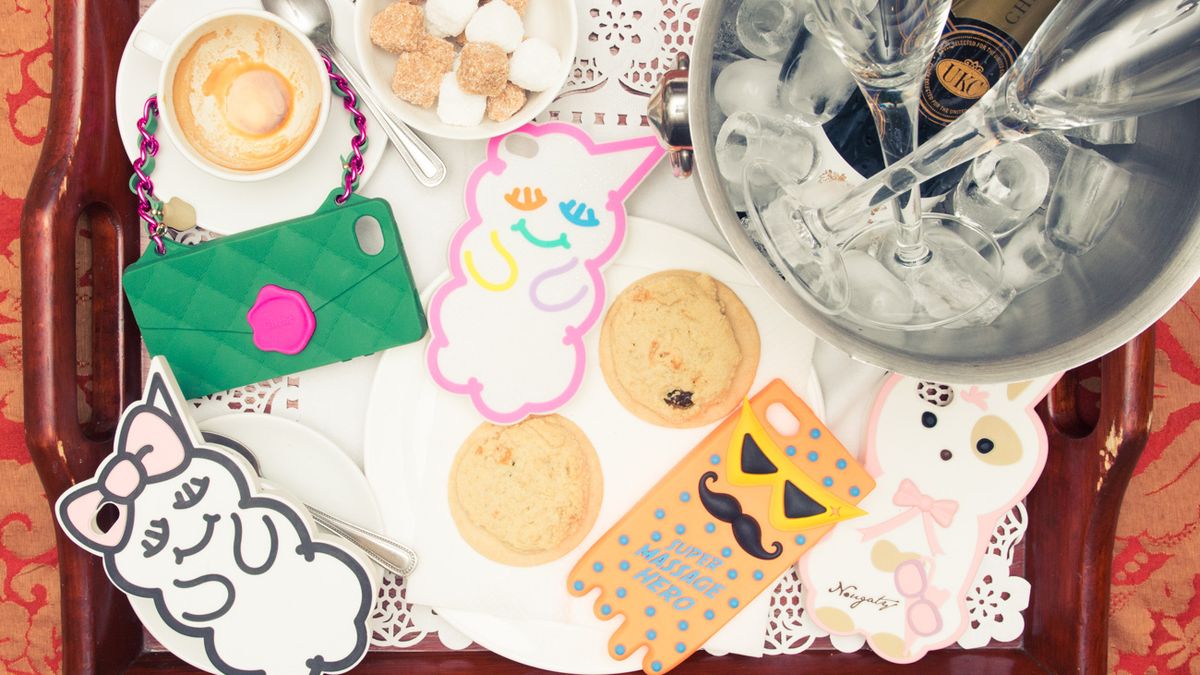 Culture
Over Plastic Straws? There's a Luxury Solution to That
Sterling silver drinking straws stir the market, proving there's nothing that can't be traded up.
As straws fall out of grace—the entire cities of Seattle and San Francisco have banned plastic drinking straws, with New York to potentially follow suit—luxury companies are stepping in to offer their take on the nation's favorite way to sip. Tiffany & Co. is offering several options, including a $425 straw made of sterling silver with a monkey or a ladybug climbing on it (why not?!).

Kim Seybert released a set of two stainless steel straw/spoon hybrids for $140. And Miansai has options in brass, copper, and sterling, ranging from $45 for a single straw to $325 for a set of four in silver. Yes, it's over-the-top. But it's not the first time luxury companies have tapped into the eco-friendly and social justice spaces.

Remember the mother-of-pearl and gold-plated safety pin Vogue suggested we don after the 2016 election to show our support of those who felt unsafe with Trump at the helm? There are still plenty of fancy safety pins out there—here's a crystal-embellished version by Sonia Rykiel ($351), or, if that's not luxe enough for you, here's a pave diamond and 18-karat-gold pin by Tiffany's ($6,995). This time around, though, no one is suggesting that wearing these counts as taking a stand a stand against hate (some did post election).

Let's not forget the opulent chocolate cutter that Gwyneth Paltrow suggested we partake in last year, as part of Goop's annual "ridiculous but awesome" gift guide. Resembling a paperweight, this contraption—which seems to be made specifically to cut circular peanut-butter cups—is mostly useless, but, you know, it exists nonetheless.

In the more functional but no less ridiculous realm, a 24-karat-gold-plated iPhone X was sold to commemorate Prince Harry and Meghan Markle's wedding in May for about $4,000. iPhones kitted out in solid gold, diamonds, and exotic materials such as sapphire glass and marble (sounds heavy) are all on the market, in case a plain old smartphone is a little too vanilla for your tastes.

It's admirable that major travel conglomerates such as American Airlines and Alaska Airlines have instituted straw bans, and Starbucks has pledged to fully eliminate plastic straws by 2020 (though they will offer a compostable or paper option). For those of us who can't imagine sipping a sparkling water sans straw, but aren't ready to commit to a $425 alternative, we feel you—perhaps an $8 packet of stainless steel drinking straws would do the trick.
 

Shop the Story:
---