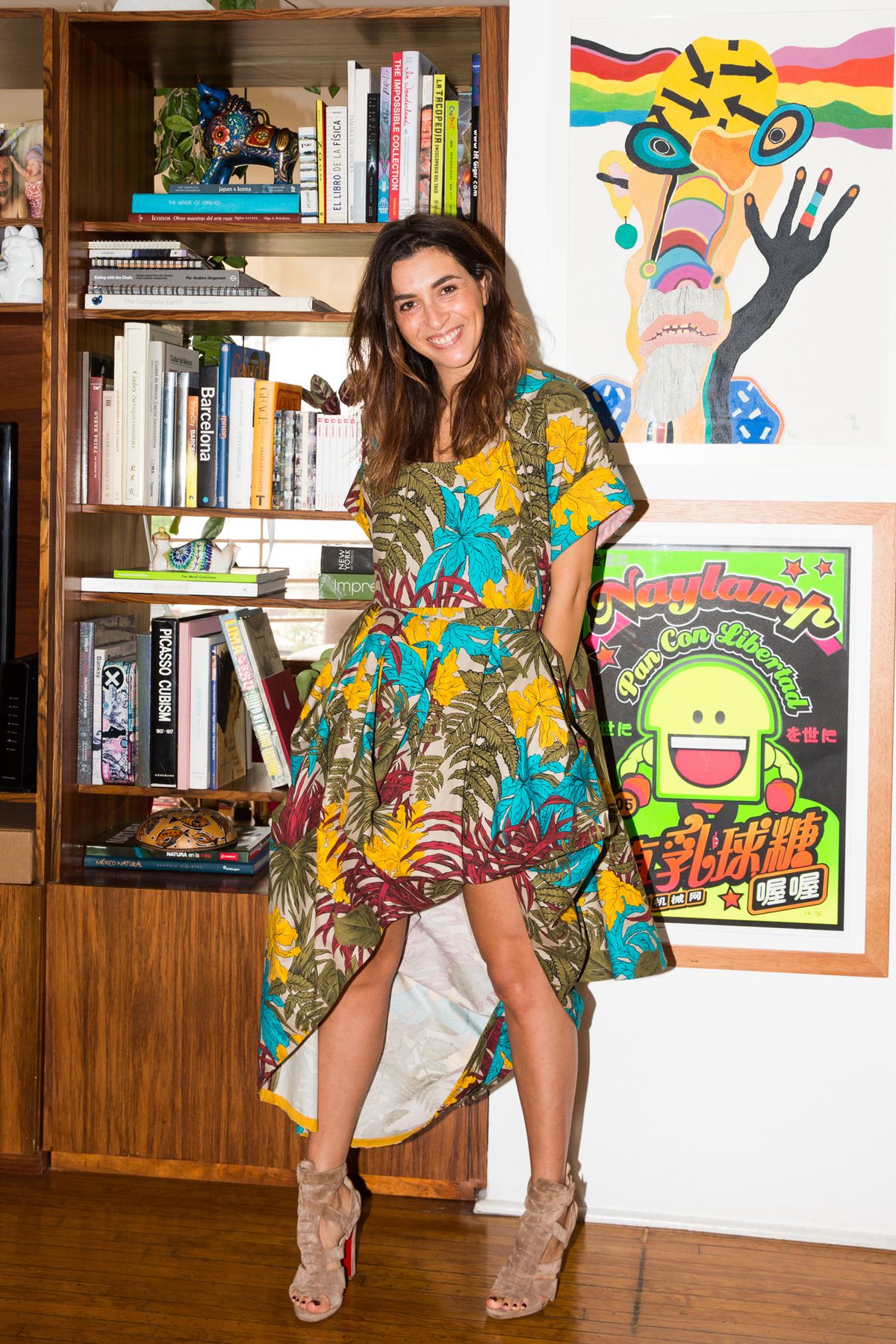 Closet
From vintage CHANEL tweed jackets to Chloé dresses and her own contemporary colorful designer. Mexico City.
Alec Kugler
Noah Lehava
Don't let anyone tell you any different: Mixing vintage with contemporary in a harmonious and innately cool way is nothing short of a skill. Pairing pin-thin trousers with slouchy tops, even slouchier floor-length vests, and brocade needle-point bags picked up at a market—and making it look good—isn't something anyone can pull off. But Peruvian-born, Mexico City-based designer
Sandra Weil
has it down to a sartorial science. From her personal style to her namesake collection of bustier blouses and billowy trousers, which she launched in 2008, it practically permeates into everything she touches. Heck, she's even extended the same old-meets-new modus operandi to her home. All it took for us to realize the aforementioned was true was one step into her plant-filled apartment. It looked as if it was right out of our Pinterest mood board: a fireplace seemingly spewing out foliage rather than flames, a mid-century modern dining table, and a teak bookcase so big it acts as a room divider. On the walls, colorful posters and blown-up prints punctuated by expertly finger-painted masterpieces by her children. And then we got to the *really* good stuff: her wardrobe. "I
need
color," Weil tells us as she comes out in a head-to-toe palm-leaf print number straight out of her look book. "I like mixing things that you wouldn't say fit [together]." Every piece we pulled out of her closet—from a primary-color vintage Escada blouse to her inherited CHANEL jacket—had a story, almost always beginning with her grandmother. Weil credits her love of fashion to the women she was raised around, but it was the time she spent watching her grandmother sew dresses in her atelier that influenced Weil's namesake collection and, of course, her personal style.
Click through below to see more of Weil's colorful wardrobe and read about how Mexico City influences her style, where she finds inspiration, and what a day in the life of a designer looks like. Plus, shop her closet here.