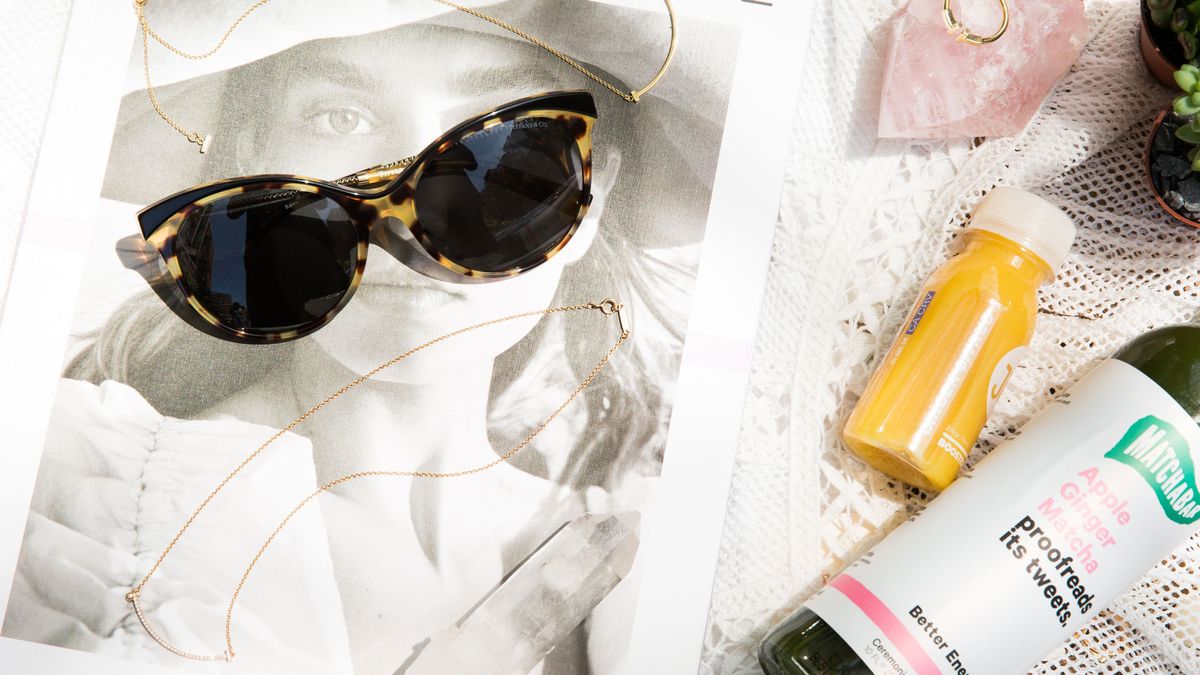 Shopping
Excellent vintage shopping, vegetarian food, crystals. What more could you possibly want? In collaboration with Tiffany & Co.
Alec Kugler
Hannah Baxter
Whether you call New York home for real, or just a weekend, it's undeniably a city that makes it impossible not to take everything in with fresh eyes—like you're seeing things for the very first time. It doesn't hurt that every neighborhood has what feels like its own distinct personality and vibe—something that you're compelled to channel as you explore every previously undiscovered nook and cranny. In an ode to a few of our favorite stomping grounds, we've put together a series of city guides that celebrate them—as seen through the Tiffany & Co. lens.


---
Word to the wise: It's impossible to get through a summer downtown without a flared skirt at the ready. Tuck in a vintage-inspired tee (bonus points if there's a rose motif), then toughen it up with a nautical-inspired bag and boots. Tortoiseshell Tiffany & Co. sunglasses complete the look and will go with everything else in your wardrobe, too. The round frames perfectly capture your chill.


Shop
Unsurprisingly, there's an abundance of "metaphysical supply" (yep, a thing) stores in the East Village. We have a hard time passing up Crystal's Garden (247 E 10th St.) without going inside—one visit and you'll see why. Afterwards, browse the stacks at Good Records NYC, Mast Books, or A1 Records, or get your vintage fix at L Train Vintage, Tokio 7 (the best designer consignment), and Obscura Antiques.
Do
The people-watching in NYC is admittedly great everywhere, but there's nothing better than nabbing a bench or sidewalk perch around Tompkins Square Park and taking everything (and we mean everything) in on a hot summer's day, with an iced coffee in hand. It's all the inspiration you'll need for a visit to
Fun City Tattoo
. Fine. Not in the mood for a tattoo? Take in a matinee at the
Anthology Film Archives
instead.