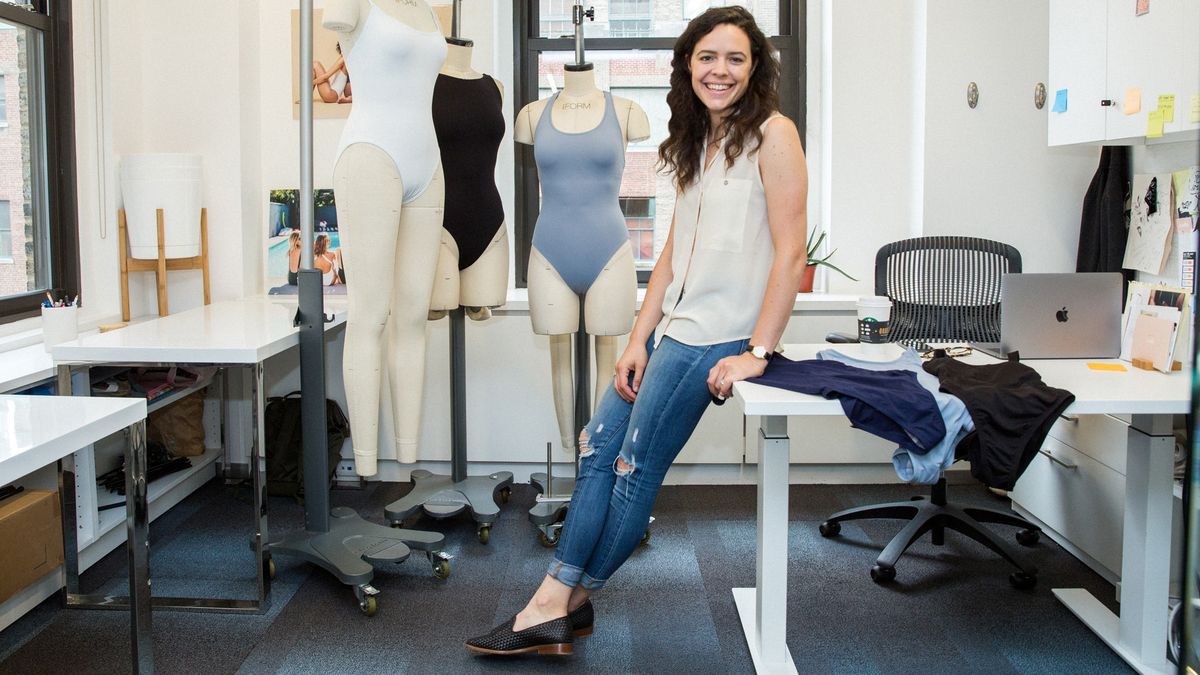 Career
How Andie Became One of Instagram's Favorite Swimwear Brands
Founder Melanie Travis on her runaway success. In collaboration with Andie.
Alec Kugler
"Wearing a swimsuit is the most naked a woman will ever be in public," Melanie Travis, the founder of swimwear brand 
Andie
, tells me over the phone as I look out my window to a particularly sweltering summer day in New York. Just the day before, I was at the beach in a new (expensive) suit that, despite its price tag, failed in its, ahem, upper management every time I bent down. Most naked I'll ever be in public, indeed. "When we think about swim fit, it's about so much more than measuring waist, hips, bust. What is our customer going to be doing? Is she going to feel beautiful, confident, sexy? And what do those things mean to different women? Maybe not surprisingly, a majority of the swimwear brands out there are actually run, and owned, by men."
---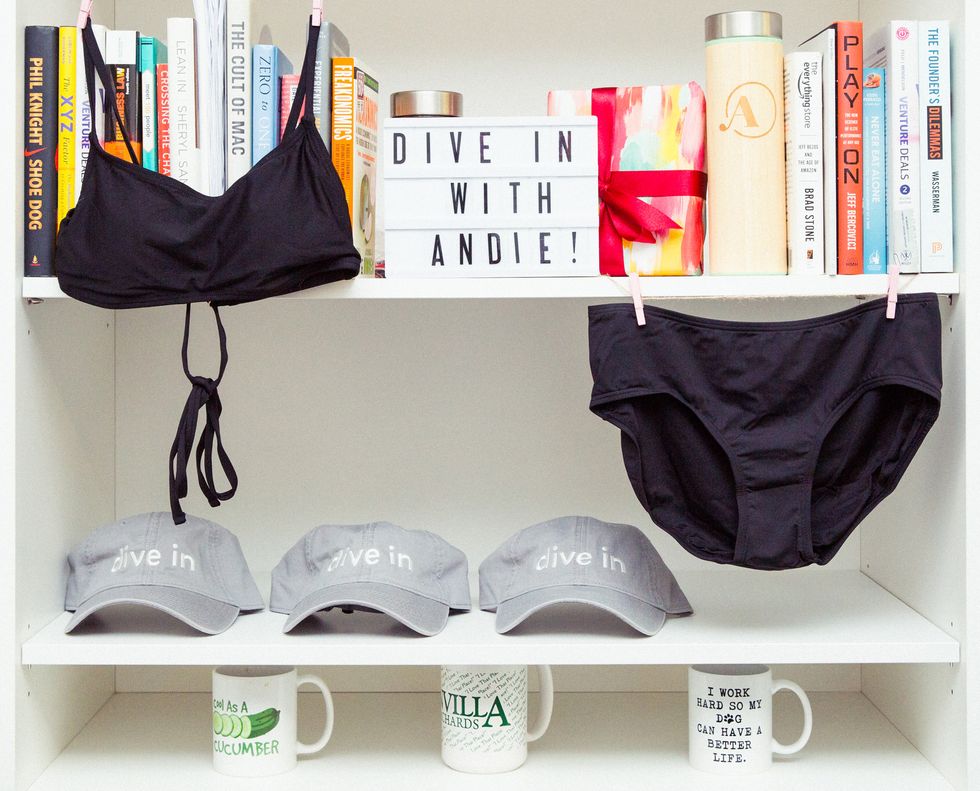 This is how, two years ago, Travis found herself on a mission to design swimsuits with fabric, cut, details, and, most important, an at-home try-on experience that would guarantee smiles and comfort rather than (we've all been there) tears. "We've all had those terrible times going into a store and having to try on a swimsuit in a tiny dressing room," says Travis. As a vastly more appealing alternative, Andie lets you order as many styles as you'd like, all $95 each or less, with unlimited free returns within 15 days—and free shipping both ways. "Customers just shouldn't have to put up with shitty swimsuit shopping anymore." Today, her brand sells 12 swimwear styles, has 12K followers on Instagram, and has gotten the attention of investors like Demi Moore.

With her background at Kickstarter, and startups like Foursquare and Bark & Co, Travis decided to first test the waters (pun intended, thank you) with a totally new idea. "The idea for Andie started when I was going on a work retreat and needed a swimsuit that wasn't a bikini," she explains. After scouring the web, it became clear that flattering one-piece swimsuits that weren't meant specifically for sports were just not a thing. They were nowhere. "I talked to my friends and family about it, and realized that I was hearing a deafening chorus of voices saying, 'Swimwear shopping sucks!'"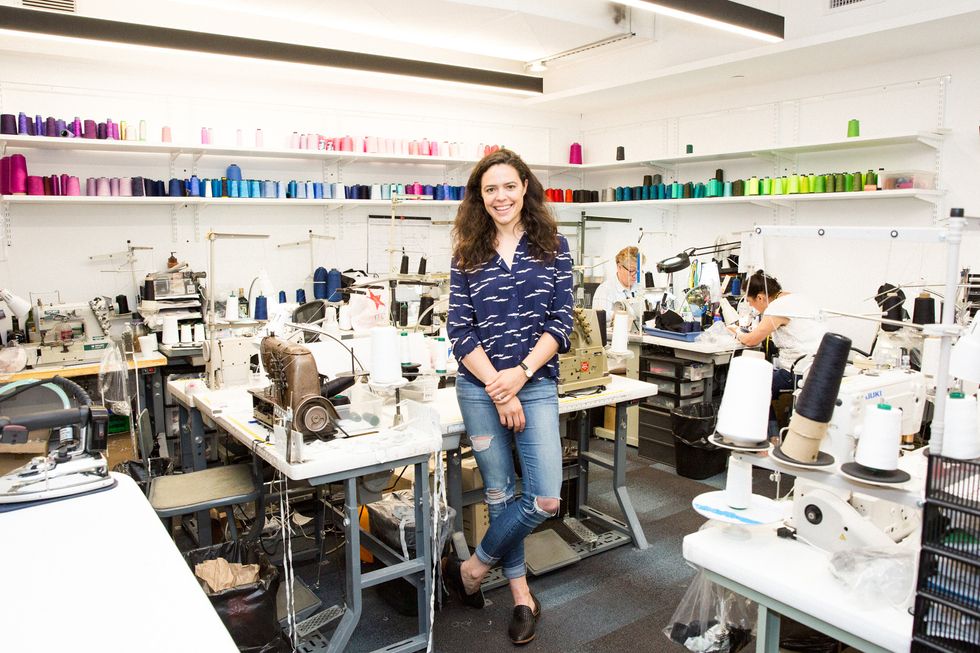 From there, Travis floated her idea—a swimwear brand with flattering one-pieces (now she has plenty of two-pieces) and a seamless at-home try-on system—on Instagram. "I posted a couple drawings of what I had in mind and what Andie would be," she says. "And my campaign just went so well. That's when I looked at my wife, and I was like, 'I need to quit my day job and do this.' She was down for the ride, and the rest was history."

But I also know, as does Travis, that it's never quite that simple. A successful start-up, one worthy of leaving your day job, takes a certain kind of persistence. "Some of our early prototypes were way out there and wacky," she tells me, laughing. "My wife and I would go out every morning on Venice beach with our dogs in the ocean with these completely crazy swimsuits, and we would wear-test them to see how the shape held up, how the fabric held up."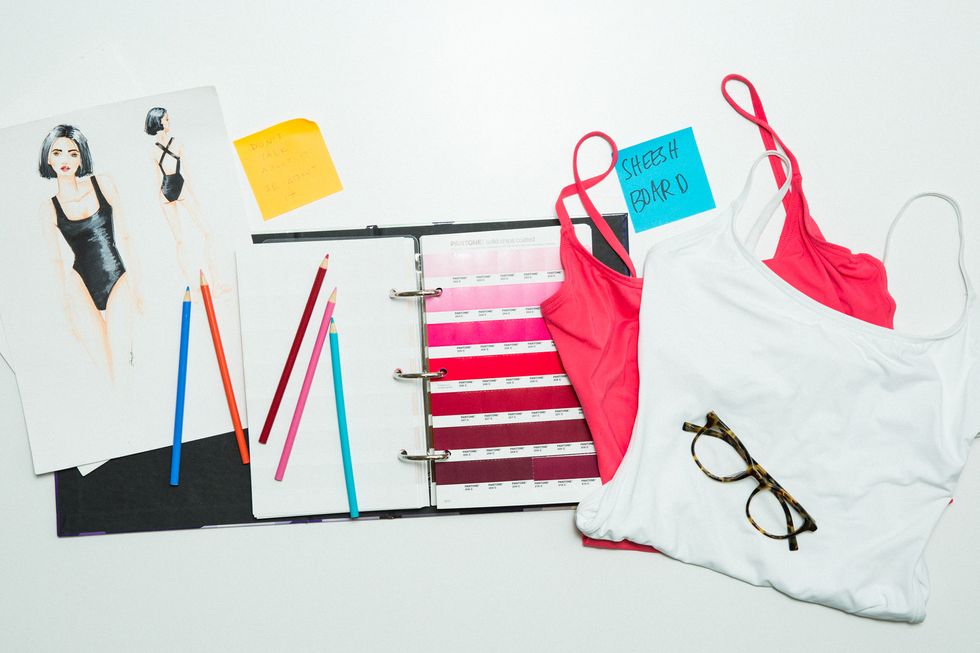 Today, women in the Andie offices as well as friends and family members, all with different body types, test out new styles before they go onto the site. From their feedback, Andie launched their 
Fit Finder
, a new quiz that helps you find your perfect style. "What we've really nailed is a truly versatile swimsuit. You can wear an Andie to sip martinis poolside and look sexy, but you can also run after your 3 year old on the beach and everything stays in place. Our styles are designed to take you from brunch with your in-laws to sunset on the beach with your friends." In other words, they're made for hardworking, multi-faceted women like her. And, according to Travis' insider intel, we definitely know they're busy: "Funny enough, sometimes our busiest hours for sales are between midnight and 4:00 AM!".  Thankfully, scouring the web for the perfect swimsuit is now a worry that a shopper can check off her list.