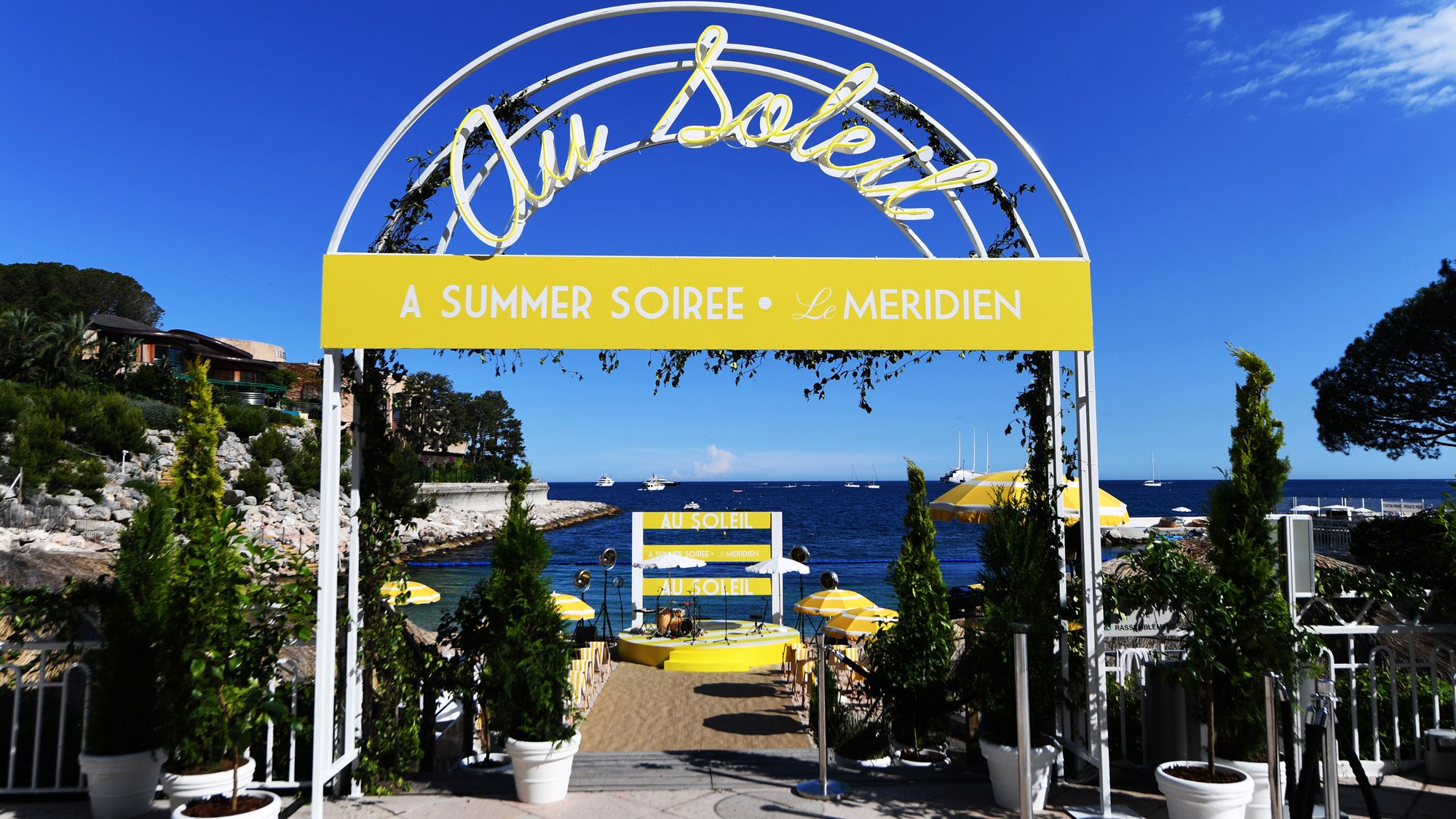 Travel
With Le Méridien in Monte Carlo. NBD.
Sitting on a sun-drenched beachside terrace in Monte Carlo (sounds terrible, right?), 
Garance Doré
is describing a simple yet definitive aspect of her French culture: enjoying life to the fullest with endless champagne and hors d
'
oeuvres included.
"It's our identity. It's what we do!" says the illustrator, photographer, and writer. As such Doré's latest venture makes perfect sense—that of creative consultant for Le Méridien's global summer party series, Au Soleil, or as she calls it, "
Creative Ambiance Ambassador in Chief
."
We joined Doré at Monte Carlo's Le Méridien Beach Plaza as the series kicked off, taking notes on how to throw the ultimate summer soirée.
A great color scheme like white and yellow—
check
.
A rosé bar—
check
.
Live music
and
a DJ—
check, check
.
Amid the revelry, we had some time to catch up with
the Coveteur alum
, and we spent it chatting everything from her hosting tips to her thoughts on the term "French girl."
---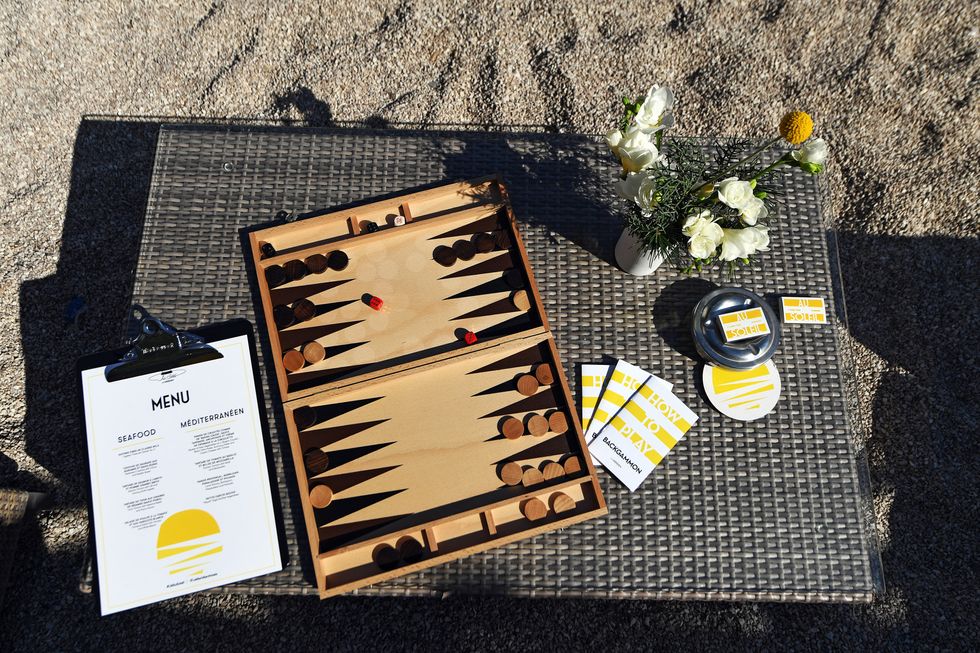 Tell us about this collaboration. There are a million things you could be doing—why this?

"I think, as a French person, I really understand the identity of Le Méridien, and I wanted to be part of this renewal because I think it's really cool. I also like that there are different parts to this collaboration. We're hosting parties around the world, but we're also shooting a movie and making videos; it's all very aligned with everything I like to do."

What makes a great party?

"The most important thing is the people, definitely. If you want to go into details, to me there aren't that many: good alcohol and good food. Great music is super important and [it has to be] very well-timed. You don't want it blasting too early; you want to feel when people are ready to dance. I remember organizing huge parties when I was twentysomething, and one thing we always did was have a theme so that people really felt invested. We did one where everybody had to bring a piece of art that they made, then we made an exhibit with it. You have to just make it yours, you know?"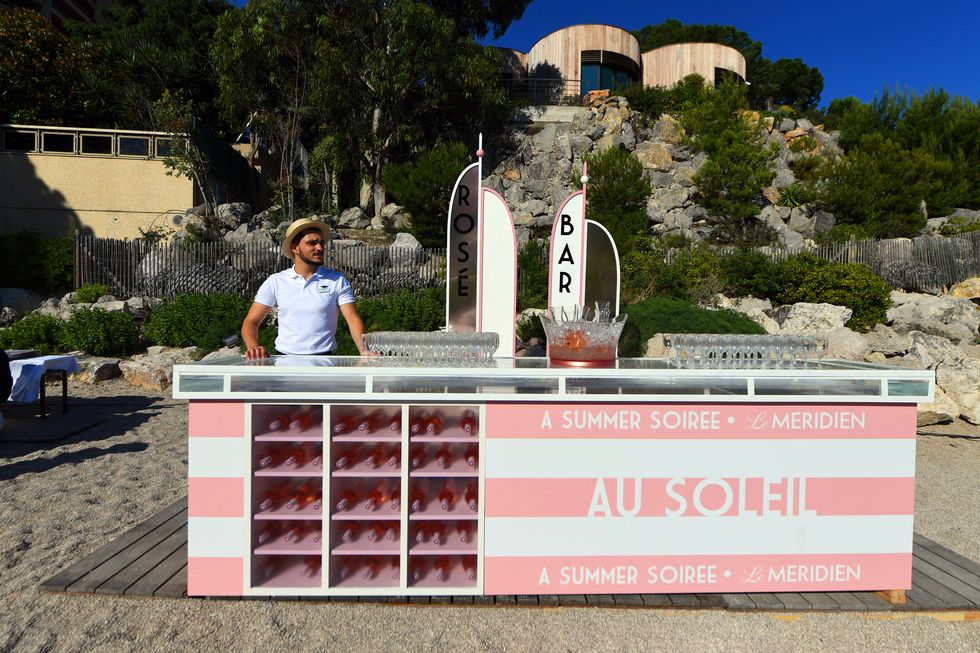 What's your drink of choice?

"It depends. Obviously I like rosé. I'm French, so at aperitif time it's always rosé. Later in the night I'll drink tequila. That's my American side. I used to never drink tequila in France, but I love it now. Tequila with lime and a little bit of soda water is my favorite."

So much of what you do is inspired by France and French culture. The term "French girl" is everywhere and has become this very aspirational aesthetic. What do you make of the term and, in your opinion, what's the allure of the French girl?

"I guess what I make of it is that the French girl is a brand now. Not every French girl is the French girl you want to be, but we totally all see what French girl we're talking about when we [say that]. Not all French girls are like that, thank God. Usually, when we talk about French girls, we're talking about the Paris girl. It's a very specific woman. I see the allure because she's very independent, she's much freer with herself. There is something interesting about her and her sense of style almost says, 'Chill out—style is easy. Wear a pair of jeans and a t-shirt, and you can look really cool.' So I like the French girl concept. Everything is pared down, yet there's a sense of sexiness. For example, a French girl makeup tip would be that if you wear red lipstick, wear no other makeup on your face. That's perfect!"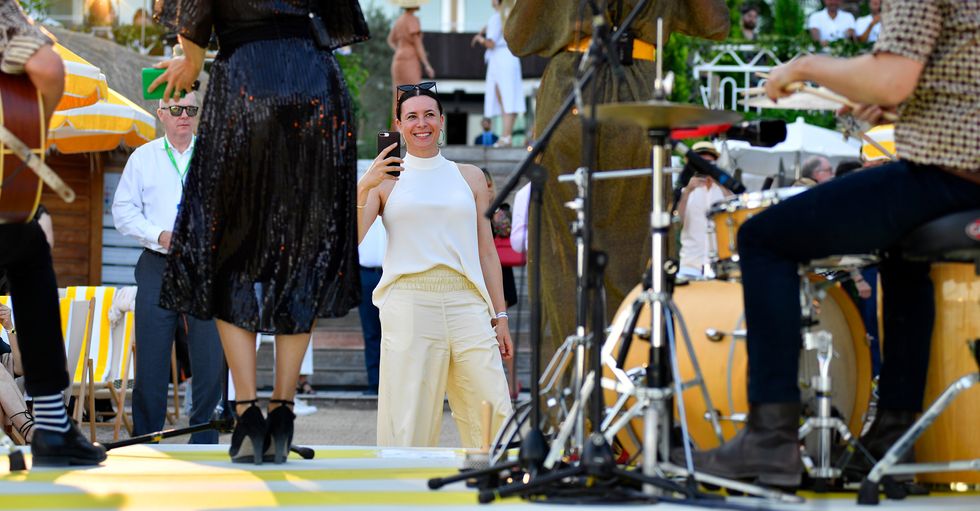 You're kicking off the Au Soleil series in Monaco, which is s bit of a mystical place to a lot of people. What's your take on the country?

"I've spent time here because I used to live in Sophia Antipolis, which is very close to Nice. I went to boarding school there and we would come here [sometimes]. My sister lived here for a little bit, too. I've always had this curiosity about Monaco because it's so different than Nice and Italy [which it borders]. I'm pretty fascinated by the crazy cars and the fact that there is royalty here. I think it's an interesting shock of culture and, in that sense, it's kind of cool."

You'll be hosting parties all over the world for the next few months. Growing up, were you a party girl?

"Yeah [laughs]."



Photos: Courtesy of Le Méridien