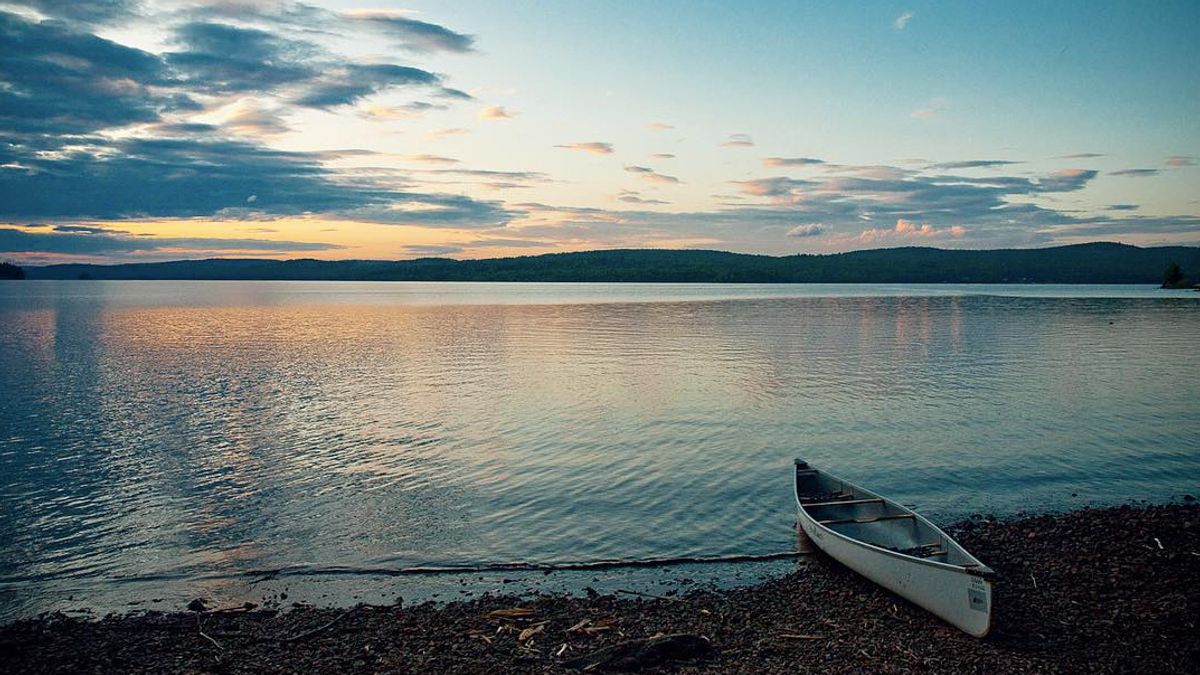 Travel
Everything to see, eat, and do in cottage country.
*Cue David Attenborough voice* Every summer, Torontonians and
Cindy Crawford
alike migrate into the great green north, also known as cottage country, for four long months. They spend their days in their lakefront mansions sipping on caesars and boating to grab a cup of coffee and run into their "cottage friends." *Record scratch* You'll hear people say that Muskoka is the Hamptons of Canada, and OK, it's kind of true, but what Muskoka has that
'
s special is its uninterrupted under-the-radar feel. Surrounded by plush forests and more lakes than you can count, it's a magnet for celebrities looking for a private and quiet, but holy-fuck luxurious escape. And since we here at Coveteur (the Toronto edition) have been going up north every summer since we could say "Muskoka," we gathered the ultimate guide of how to do it right.
---
---
Stay
---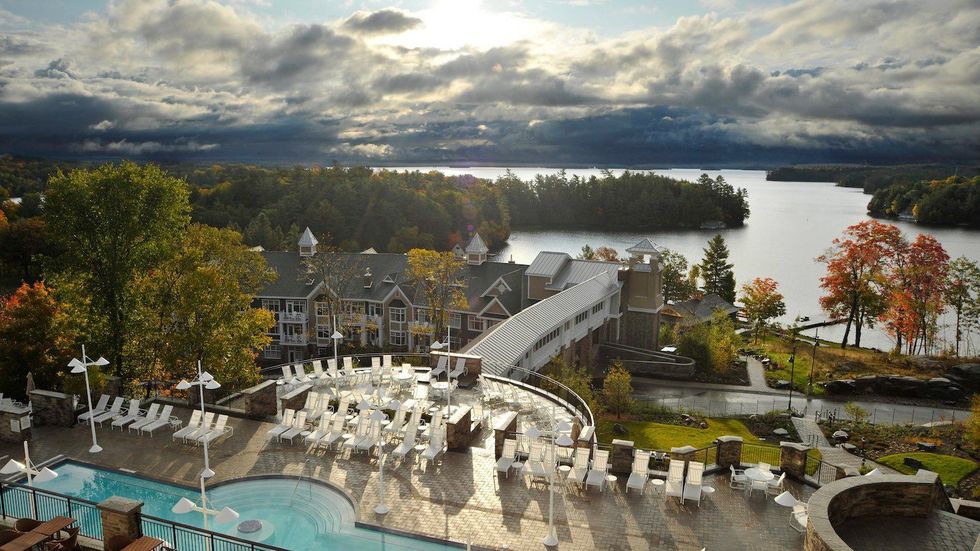 Photo: Courtesy of JW Marriott
If you're going to do Muskoka right, you have to rent yourself a lakefront cottage. Everything from quaint cottage-feeling homes to mega-mansions on private islands with their own seaplanes are available to suit your fancy. But you have to plan in advance—as in a year ahead.
If you can't get your shit together or are planning a last-minute venture "up north" (as us Torontonians would say), get a suite at the
JW Marriott on Lake Rosseau
.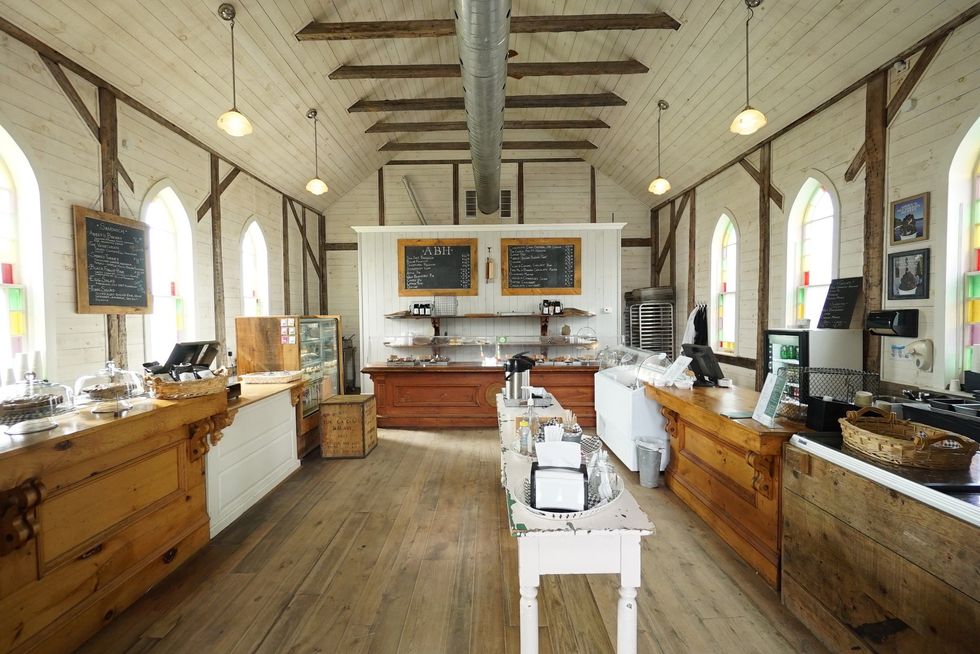 Photo: Courtesy of Abbey's Bakehouse
Press pause on any healthy eating plan you're currently on, because Abbey's fresh baked treats will make you shed a happy tear. Homemade maple bacon butter tarts, peanut butter stuffed double chocolate cookie, and breakfast sandwiches that you'll dream about all winter long are housed in the cutest white-washed 19th century church sitting right on the water for some of the best views of Lake Rosseau. The lines can weave around the garden, so a pro tip is to pre-order the day before and snag a spot on a lakefront Muskoka chair (that's an Adirondack chair for the non-Canadians).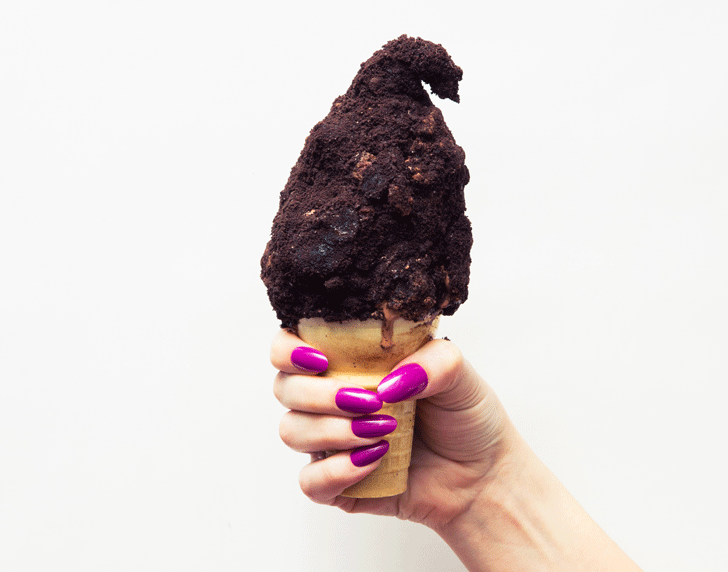 If the lake isn't enough of an Instagram moment, consider amping it up with a ridiculously gluttonous ice cream cone. Sweet Jesus does it like no other. Think birthday cake (yes, it comes with a candle) and Krusty the Cone (vanilla soft serve, cotton candy, and sprinkles). It's so good,
we even wrote a poem about it
.
Inside the exclusive Lake Joseph Club, you'll dine on fresh fish tacos and yummy burgers beside the likes of Goldie Hawn and Kate Hudson. NBD.
---
See
---
Here's to all our
astrology-loving
, stargazing friends! This 4,707 acre preserve that sits on the Precambrian Shield, which formed 2.5 billion years ago, is the one place in cottage country with the least amount of light pollution. Come prepared for a little bit of a hike and stocked up with chairs, blankets, and snacks for the shooting star show.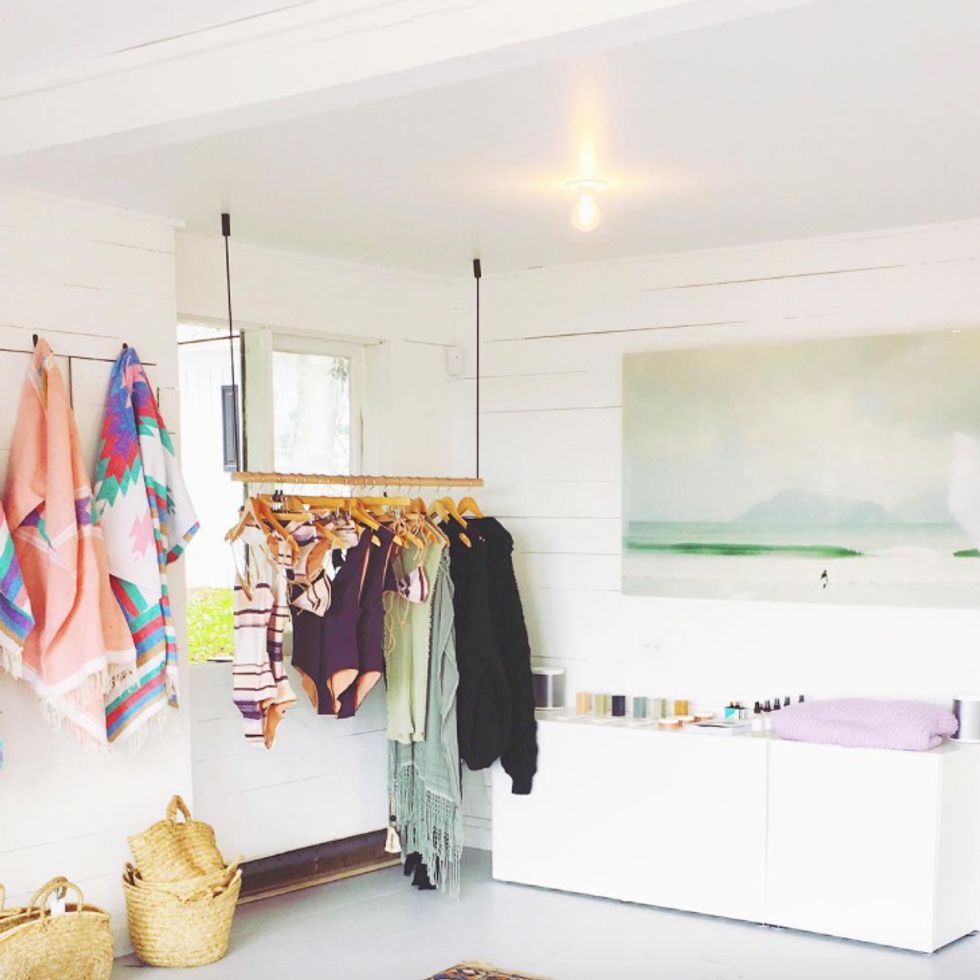 Photo: Courtesy of Instagram/@frankiessurfclub
Cocktails and shopping may be the best invention since dry shampoo. And Frankie's Surf Shop—the brainchild of former Hudson's Bay Company exec and the Toronto chefs behind
Grand Electric
and
Electric Mud
—does it good. Colorful turkish towels, Kiini and Solid & Striped bathers, and all the straw hats you can fit into your proverbial hat box live in this beachy shop. And if retail therapy isn't the only rehab you need (too many caesars, perhaps?), snag yourself a ginger shot from
Greenhouse Juicery
right inside.