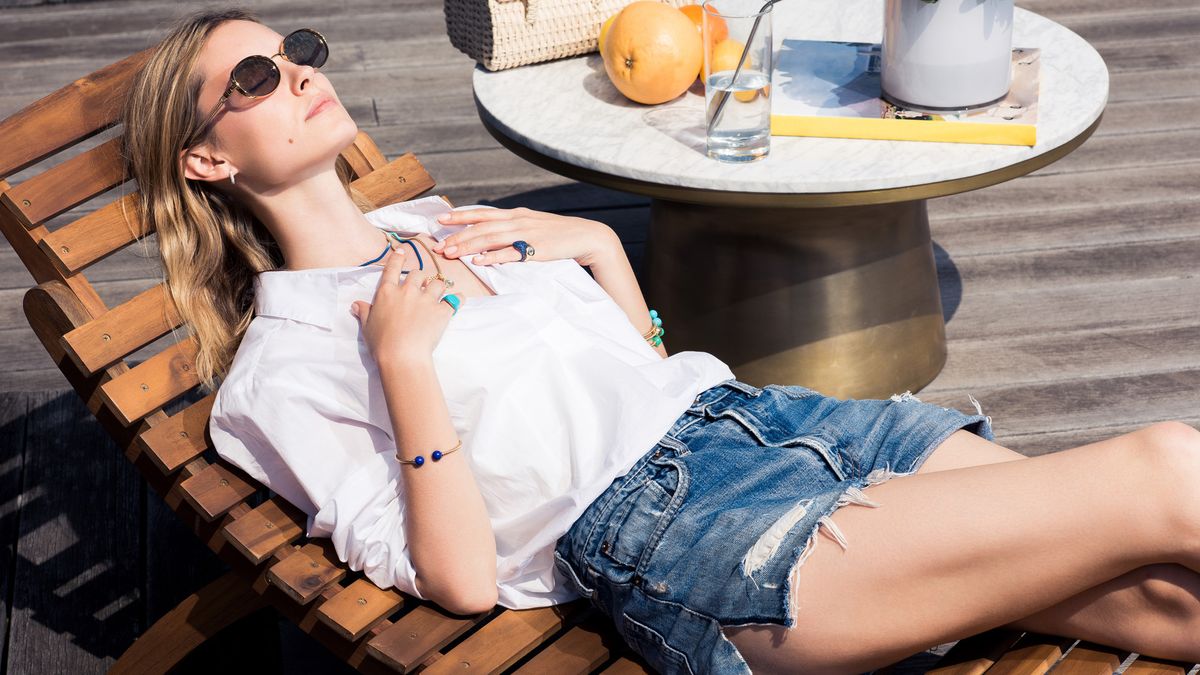 Shopping
Daniella Deutsch, Meagan Wilson
It's summertime, and the living is easy. At least that's what they say, right?
While our brains are admittedly on "treat yourself" mode year-round, nothing puts our indulgent side into overdrive quite like the hazy summer months. Maybe it's the city heat slowly frying our brains like eggs on a sidewalk (or the constant flow of rosé), but suddenly we find ourselves feeling more spontaneous, less inhibited. We more or less live by the mantra of
"
if it doesn't make us feel like we're on a tiny beach in the South of France, we're just not interested.
"
And so what does the uniform for a languid, deliciously lazy summer look like? Think pared down, but still pulled together—slinky slip dresses, breezy linens, tailored culottes, and denim cutoffs. Pulling it off is all in what you pair it with, and we like to pile on the jewelry—just because we can. Season after season, we have our trusty standbys: delicate gold chains, stacked cable bracelets, a sliver of a gold hoop. But something about that insatiable, caution-to-the-wind summer vibe drives us directly to piling on one very specific, tiny little piece in particular: the pinky ring.
---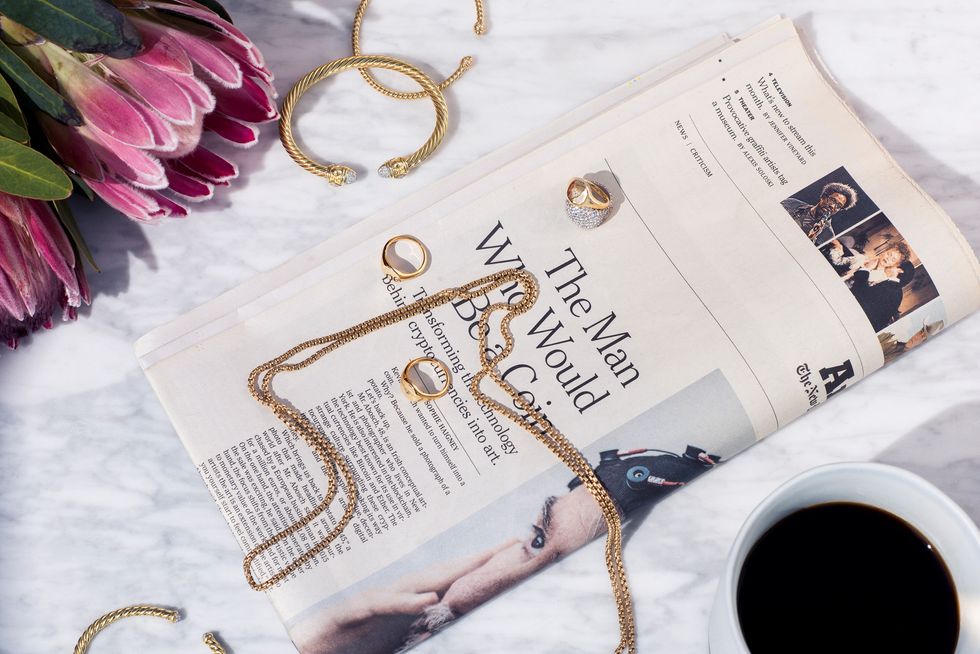 Yep, the pinky ring.
David Yurman
's, to be exact; after all, it was designed to be stacked and worn in multiples. Think of it as the perfect accompaniment to even the most dressed-down, thrown-together-after-a-day-at-the-beach ensemble—really, is there anything more baller than a little pavé sparkling on your pinky? If there was ever a single piece of jewelry that perfectly encapsulated our current summer attitude, it's this.
To bring our warm-weather mood to life, we recruited makeup artist
Cyndle Komarovski
—and photographed her atop a New York City rooftop (one of the very best places to take it all in). By the sounds of it (like her impending Italian road trip), we pretty much hit the nail on the head. Let
'
s just say she knows how to live.
---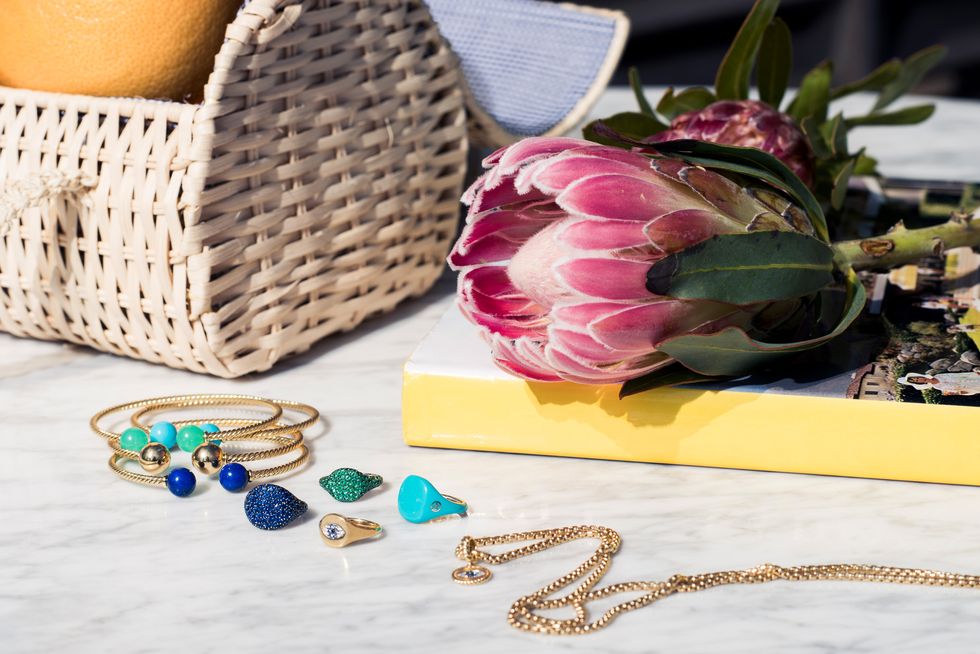 Her ideal summer Saturday in NYC, from start to finish:
"In the morning my husband and I grab coffee from Charter Coffeehouse and take our dog, Clyde, for a walk through McCarren Park. Later in the afternoon, we would pack a lunch and drive to Sandy Hook Beach to escape the city heat. There is nothing more refreshing than reading books in the sand, having bad cell phone reception, and feeling warm and lazy from the summer sunshine."
Her favorite warm-weather treat (and ice cream order):
"When I'm feeling healthy, an açaí bowl, but my absolute favorite treat is two scoops of coffee ice cream on a sugar cone."
Her summer uniform:
"I live in slip dresses and white button-down shirts with cutoff Levi
'
s."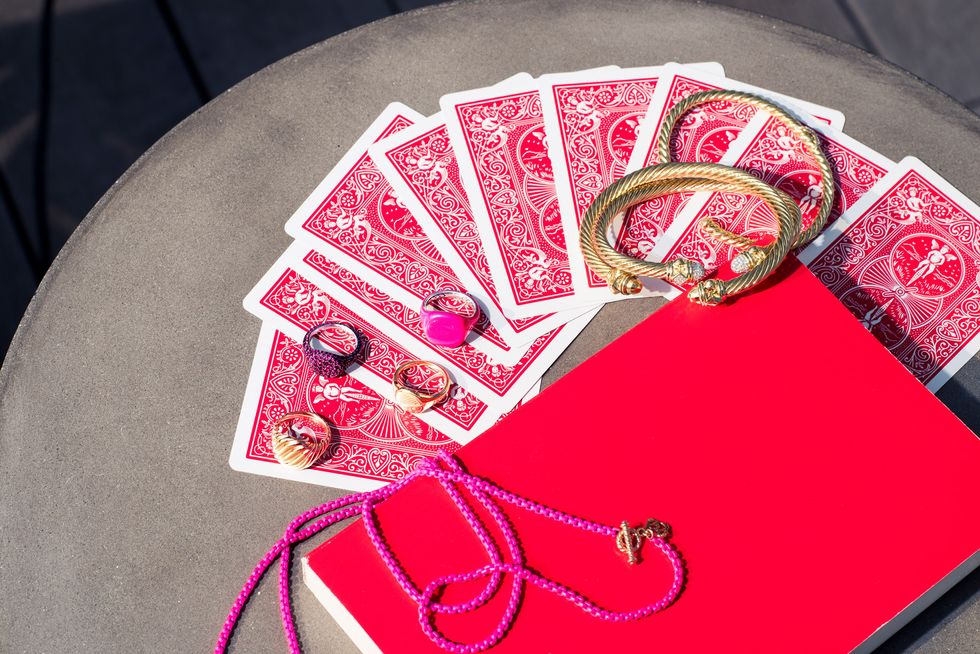 Her favorite piece of jewelry for any summer look:
"The
David Yurman
Petite Pavé pinky ring. To me, it feels so classic and timeless."
Why she loves the pinky ring, too (plus, how she styles it):
"It's one of those pieces that you would want to pass down to your children as a special heirloom. Stacking it with other jewelry and mixing metals gives it a little contemporary update."
Where you'll find her this summer:
"My husband and I are heading to Italy for a road trip starting in the north and ending in Puglia in the south. It's our favorite country to visit; this will be our fourth time there. Looking forward to the countryside, the warm people, and of course the FOOD!"