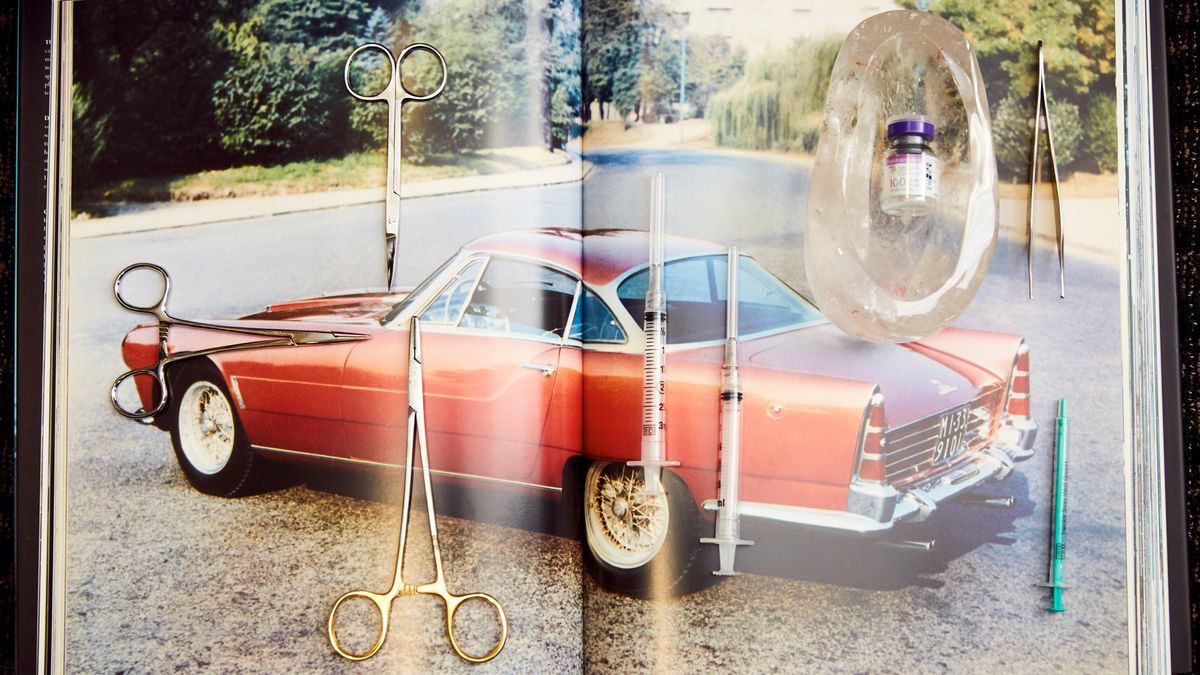 Skin
Skin secrets from Dr. Shereene Idriss's office.
Tristan Kallas
Huge cheeks or overblown lips are not the only hallmark of "getting filled."
Filler
(injecting hyaluronic acid-based gels like Restylane and Juvederm), when done really well, is almost imperceptible. This is especially important among the A-list patients of the world's top dermatologists. "The people who are high-profile or more successful in their jobs, they want it even more subtle than your average person," says New York City derm
Shereene Idriss
, whose famous clients (at least the ones she's allowed to talk about) include Mindy Kaling, Paloma Elsesser, and Danielle Pineda. "You should just look more rested."
The tricky thing, she explains, is the improvements are so natural- and effortless-looking that sometimes her patients themselves don't recognize the change and keep asking for more. That, unfortunately, is when things can start looking huge and overblown. "You have to be in the hands of people who will tell you no," says Idriss. "Instead, there are little tweaks you can do." Below, here are a few of Idriss' signature tricks for "did she or didn't she?" filler. And as for whether you should be doing filler at all, we always say: You do you.
---
To Look More Awake

Yeah, we don't know anything about looking exhausted… LOL. "If people come in complaining about their under-eyes, then working around the temple and hairline is a really subtle trick to correct it," explains Idriss. "The reason you get the bags is because you lose volume laterally—outward from the center of your face—so as you lose volume in your temples, you lose the 'scaffolding,' and then you develop hollows under your eyes. It's like treating the disease versus the symptom. That's the biggest [thing] I do as a quick trick to help people look fresh."


To Firm the Jawline

"I have two tricks to pull up 'jowls' with filler," she says. "One is to put filler in and behind your ears. This will lift your skin and lift the lower part of your face up." The other trick is to fill in the tip of the chin. "As women age, our jawlines recede and we lose our chin and jawline," she says. "So fixing the chin with a little projection also helps. Not like Jay Leno, but a little added definition on the chin goes a long way."


To Perk Up the Lips
"There's nothing worse than a lip that looks done," says Idriss. "It might look good in 2-D, but when they're speaking, it looks terrible. The trick is to build up your lip slow and steady, doing very little every six to eight weeks rather than all at once." This allows your lips time to adjust as the hyaluronic acid "integrates" (that's the technical term) into the tissue. Idriss' other, very clever trick helps literally turn a frown upside down. "I use a very long, thin needle and insert it under the chin up to the corners of the mouth," she explains. "Then I fill a tiny bit on each side, and it lifts the lips up into a tiny little smile."
Want more stories like this?
This Plastic Surgeon Figured Out Semi-Permanent Highlighter
Everything I Wish I Knew Before I Got Lip Injections
6 Plastic Surgery Procedures That Will Be Big This Year