WWWRN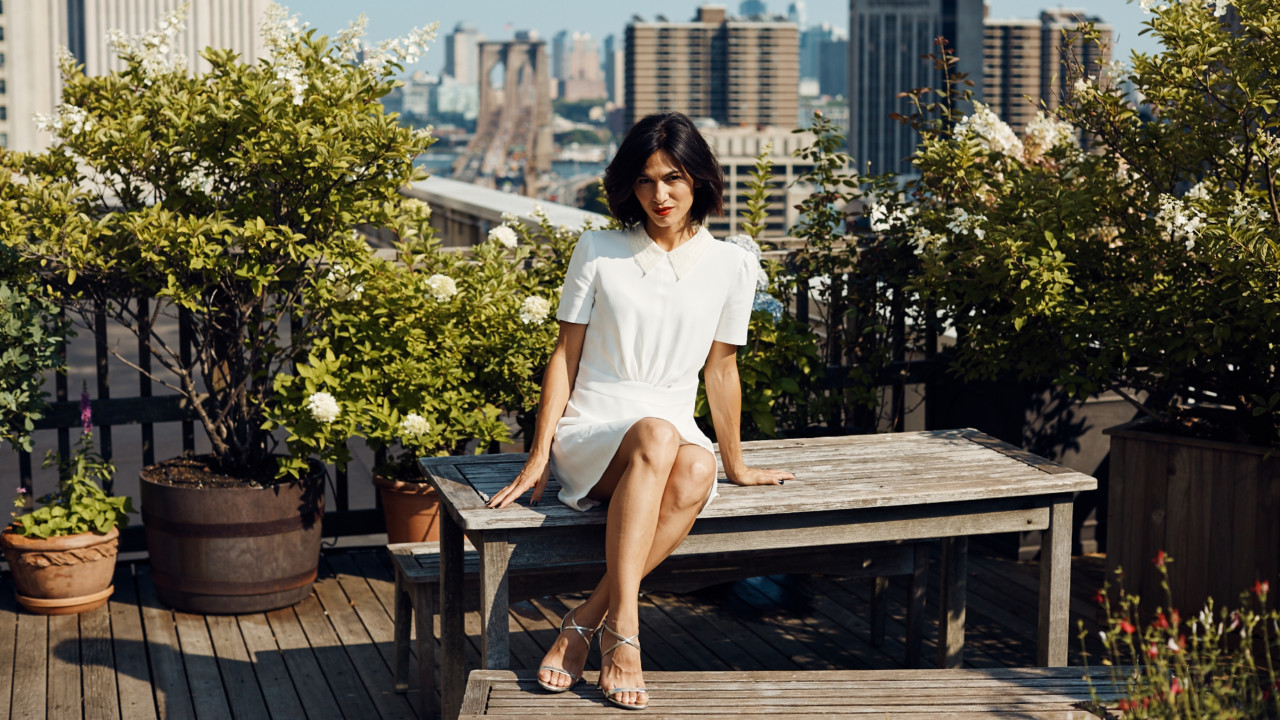 15 Pieces for Bastille Day We Want Right Now
Effortless dressing never looked so chic.
While we hope everyone had a fabulous Fourth of July, let us not forget that there are still plenty of summer celebrations to be had. Up next: Bastille Day! It conveniently falls on a Saturday this year, so naturally it's time to scoop up the perfect summer outfit. (What better excuse than that to channel your inner Parisian?) Here are 15 pieces we're currently eyeing—for Bastille Day parties and all the other summer days ahead.
---
Hannah Baxter
Editor
1. Nili Lotan Aria Jumpsuit: Getting dressed in the summer is a challenge for me, especially if I want to wear anything other than denim cutoffs and a cropped tank. But French girls always look put together, so I love the effortlessness of a workwear-inspired outfit—especially in breathable linen and cotton—for a Bastille Day party. This crisp white jumpsuit is perfect, preferably worn on a rooftop drinking chilled rosé champagne.

2. Marni Flatform Velcro Sandals: How do you wear red, white, and blue without looking cheesy? Mix up the tones with a to-die-for pair of Marni flatforms. I swear by my velcro Teva sandals for everyday, but since we'll be celebrating, I think an upgrade to this flamboyant pair is most definitely in order.
3. Jessica Biales Striped Signet Block Ring: You can't get more French than classic stripes. I've been drooling over Jessica Biales' signets for as long as I can remember (I'm dying to stack it with my current J.Hannah ring), and this style is so summery and fun, I have to finally invest.
---
Leah Faye Cooper
Editorial Director
1. Isabel Marant Kunst Pom-Pom-Trimmed Broderie-Anglaise Dress: While I don't subscribe to the idea that people should "dress their age" (I think people should dress however they want), I'll admit that pulling off anything pom-pom-embellished as an adult isn't easy. But leave it to Isabel Marant to make the detail more elevated than elementary. I can definitely see myself in this dress on Bastille Day, or any other day for that matter.
2. Chloé Leather Platform Sandals: I'd like to think that I'm a pretty strong person, but Chloé platforms make me weak. Someone please save me from myself and cancel my credit card.
3. Jordan Alexander 18K Gold and Diamond Caged Tanzanite Ring: Aside from the obvious beauty of Tanzanite, the fact that it's only found in Tanzania makes it incredibly special. Add this gorgeous diamond-encrusted cage setting, and voilà—you have the ring of my dreams.
---
Katie Becker
Beauty Director
1. Eres Tribune Matelassé Swimsuit: This Bastille Day I picture myself at Hotel du Cap-Eden-Roc in Antibes in the South of France. And what else would you wear at the iconic locale than the classic Parisian brand Eres? The button situation on this suit, so you can customize your neckline, is the best thing I've seen in swimwear all year.
2. Krewe x Reformation Ward Sunglasses: Surely my eyes need protection from the bright French Riviera sun. I'm in the mood this summer for these retro wire frames, but the green tortoise arms are what really got me.
3. Lee Mathews Linen Midi Dress: This lightweight dress would go easily over a swimsuit, but it's not too "beachy," so I could still feel chic at the hotel restaurant overlooking the Mediterranean.
---
Monique Kamargo
Editorial Producer
1. Neous Opus Woven Leather Mules: Shoes with a low heel are a French girl staple. I am especially obsessed with the spherical heel and hand-carved wood detailing on these mules. These babies truly look good with everything and easily make any look feel more sophisticated and chic.
2. Clayton White Denim Jumpsuit: While it doesn't get more French than stripes, white denim comes in at a close second. This Clayton jumpsuit is simple, effortlessly cool, and perfect for summer. I'd recommend throwing on a few dainty gold necklaces as well, and you're good to go.
3. Staud Mini Clear Bag: When channeling your inner Parisian, you can't go wrong with a Staud accessory. This clear bag just feels so... French! While also staying very on-trend. You can easily switch up your look too, just by removing the inner leather pouch.
---
Jodi Taylor
Associate Editor
Part of the series:
WWWRN