The Trippy Secrets Behind This Cult Brand's Mesmerizing Patterns
Dusen Dusen's designer is a color theory master.
Culture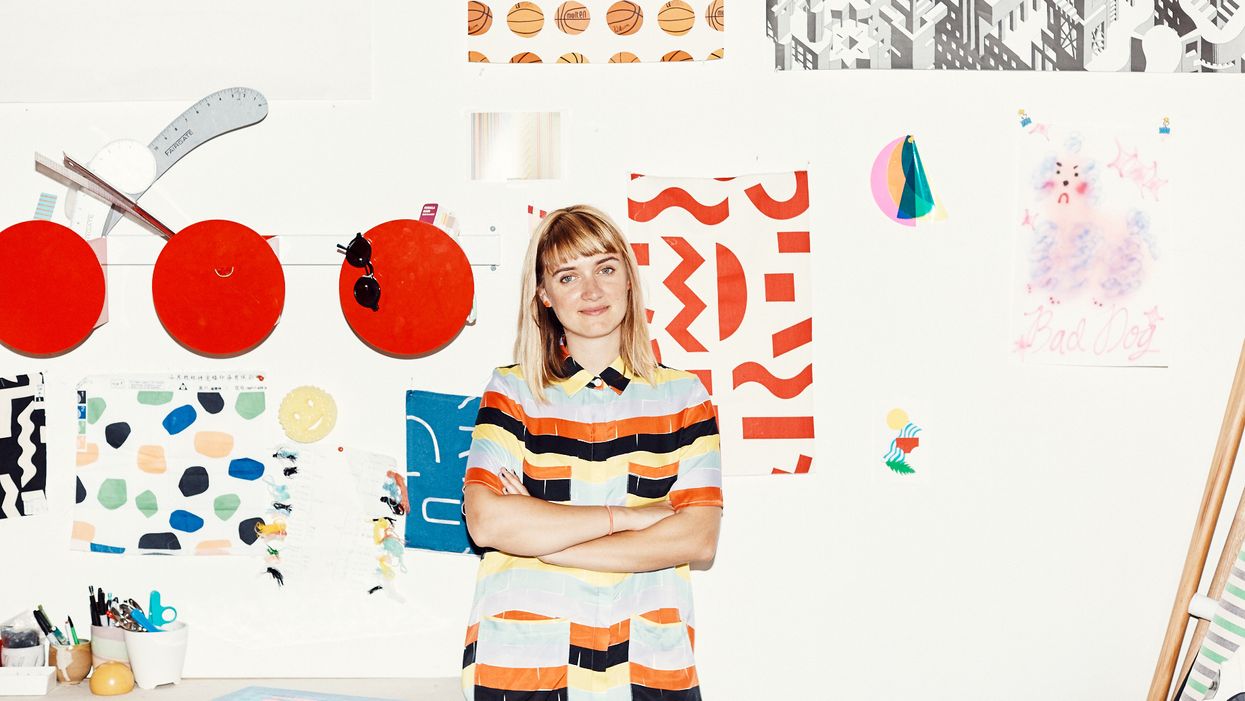 Climbing the steps to the Dusen Dusen studio is akin to entering a kaleidoscope—neon colors and abstract patterns cover everything from tencel midi dresses to tufted dog beds. Stacks of reference books fight for space amongst a veritable mountain of printed textiles, and if you're lucky, you might spot Snips, the resident Boston terrier, hiding beneath a rack of towels. While the sheer volume of items inside the compact Brooklyn space might, at first glance, imply a love for chaos, Ellen Van Dusen , the designer behind the eponymous label, is actually quite meticulous. "I'm reading all these books right now on early artists making art on computers, and I'm in the very preliminary stages of figuring out how to code patterns. It's very cool."
As Dusen Dusen has expanded from a playful womenswear brand to a line of equally vibrant home goods—and most recently a menswear collaboration with Ddugoff —it's easy to assume that the visionary Dusen has plenty of innovative ideas up her sleeve. We couldn't wait to get the scoop on everything that lies ahead for the cult label on our visit to her Williamsburg studio. And don't worry—we captured a few photos of Snips along the way.
---