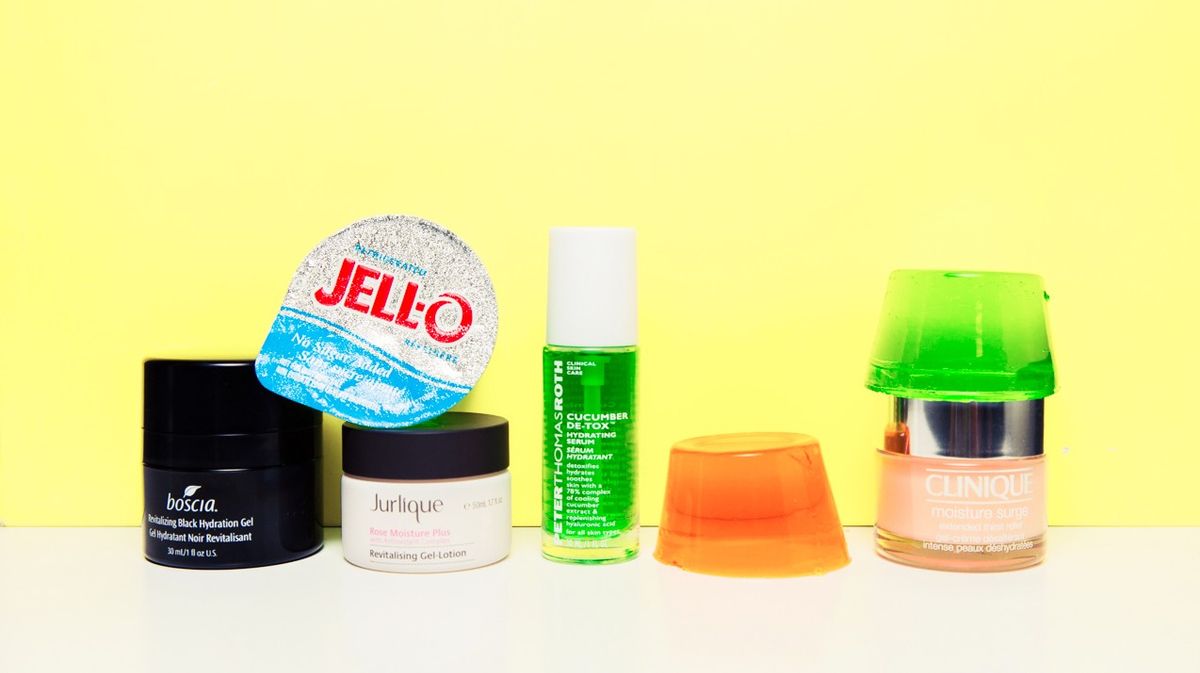 Skin
Trust us, your summer skin will be eternally grateful.
So you know when you moisturize your legs and then go to the bar, and three
'
Yoncé songs
later your gams have turned into a shea butter slip
'
n' slide that causes you to either (a) attempt to shower them in the bar bathroom sink (#flawless), or (b) strategically "Single Ladies" dance your way out of the crowd to avoid any accidental slimy leg contact? Maybe? Either way, now picture that on your face. Welcome to summer moisturizing, everybody. It's a greasy, greasy world.
Despite summer's increasing humidity (and the fright we've surely just induced), your skin still needs its daily dose of hydration. While your typical rich face moisturizers worked well
during the dry winter months
, come June they tend to just linger heavily on your face, mocking you and your
soon-to-be melting makeup
. The solution? A gel moisturizer. The water-based lotions sent from above are lightweight, refreshing, and actually absorb into your skin on those inevitable hot, muggy days. But don't just take it from us; we rounded up some of the beauty biz's finest to weigh in on how, why, and the best picks to get you appropriately ready for this gel-ly.
---