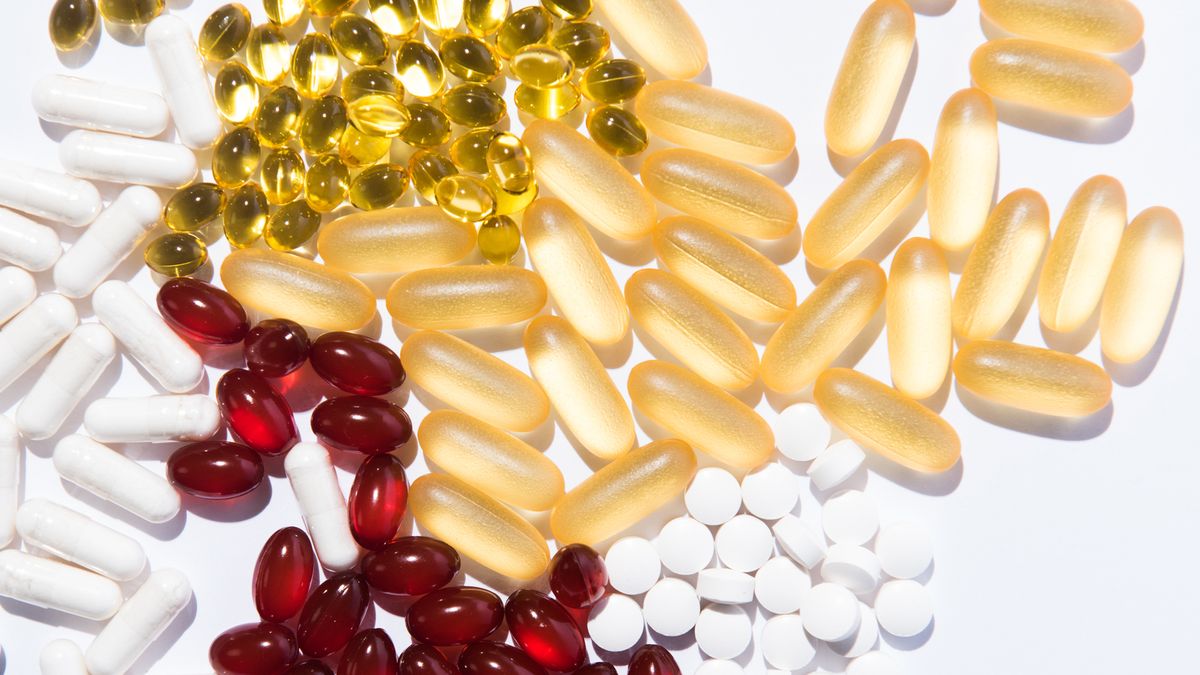 Health
Turns Out Vitamin D Isn't Actually a Vitamin
So how can you get more of it?
We should be used to it by now: Rifling through the colossal amounts of information floating around the interwebs in search of some good, real, hard facts about whatever subject suits your fancy at any given moment. Some of it ends up being true
—
a lot of it, not. Or, more accurately, most of the information out there is just inaccurate. That much has been especially true in the health and wellness space. Especially now, when having an
SLT membership
is as desirable as owning a Birkin, and when eating a 12-ingredient salad is just as expensive as a three-course meal. Everybody loves wellness, and many are downright obsessed with it.
When an email popped up in our mailbox with the subject line "Vitamin D isn't a vitamin," let's just say it required an investigation. At least in our neck of the woods—that would be the Great White North—vitamin D is deficient and is a supplementary vitamin
à
la mode. We know it comes from the sun and it lines the shelves of our go-to health food stores in little pill forms, but we didn't know it ~isn't~ actually a vitamin. And because we're not know-it-alls, we asked
Well Told Health
founder Monica Ruffo to break down what that actually means for our vitamin D intake.
---
The Biggest Misconception

"There are quite a few misconceptions about vitamin D, but I would say the biggest one is that it's a vitamin, when, in fact, it's technically not," says Ruffo. In the 1920s, when the industry was naming all the vitamins, vitamin D was mistakenly categorized as such. "At the time, they didn't know what we know today," Ruffo explains. "Vitamin D is something that your body makes in reaction to the sun, which, by definition, makes it a hormone. It would be more accurate to call it 'hormone D,'" she corrects.

"Another big misconception is that our bodies all make enough vitamin D in the summer. If you wear sunscreen, which most do on a regular basis, if you wear long sleeves or work indoors, you could still not be getting adequate amount of direct sunlight to produce enough vitamin D."


Why Vitamin D Is Important

"Vitamin D regulates a lot of processes in our bodies, from general health to skin and nails, to teeth and mood. It's a fundamental building block of good health. It isn't something we can get from a regular diet, no matter how healthy [we eat]. Unless you live in a warm climate and are out in the sun every day for at least 20 minutes without sunscreen, your body simply isn't producing enough of the hormone. We are just beginning to understand how vitamin D can affect everything from mood to thyroid function. A study conducted by Dr. Pam Goodwin, an oncologist at Toronto's Mt. Sinai Hospital, found a link between vitamin D deficiency and an increased occurrence and recurrence of breast cancer."


Side Effects of Vitamin D Deficiency

"It's hard to make the connection between a vitamin D deficiency and its effect on mood and energy without a blood test. It's an inexpensive test that can be done by any family doctor."


Consider a Mushroom Supplement Coating

"There is no health benefit to consuming animal-based products in your supplements every day. Until recently, there haven't been any alternatives. Even if you don't have a problem with the idea of consuming sheep hormone, what do you really know about the animal? You don't know anything about the quality of the hormone you are ingesting. At Well Told Health, we use organic portobello mushrooms that have been specifically cultivated and turn them upside down in the sun, so the gills face up. Incredibly, in those circumstances, portobellos make D hormone much like humans and animals. Although this vitamin D is somewhat different in nature, multiple studies have shown that we can absorb it just as well as the animal-made version."