3 of My Favorite Summer Beauty Essentials Are Under $20
These new releases are my key to a bright, dewy look.
Beauty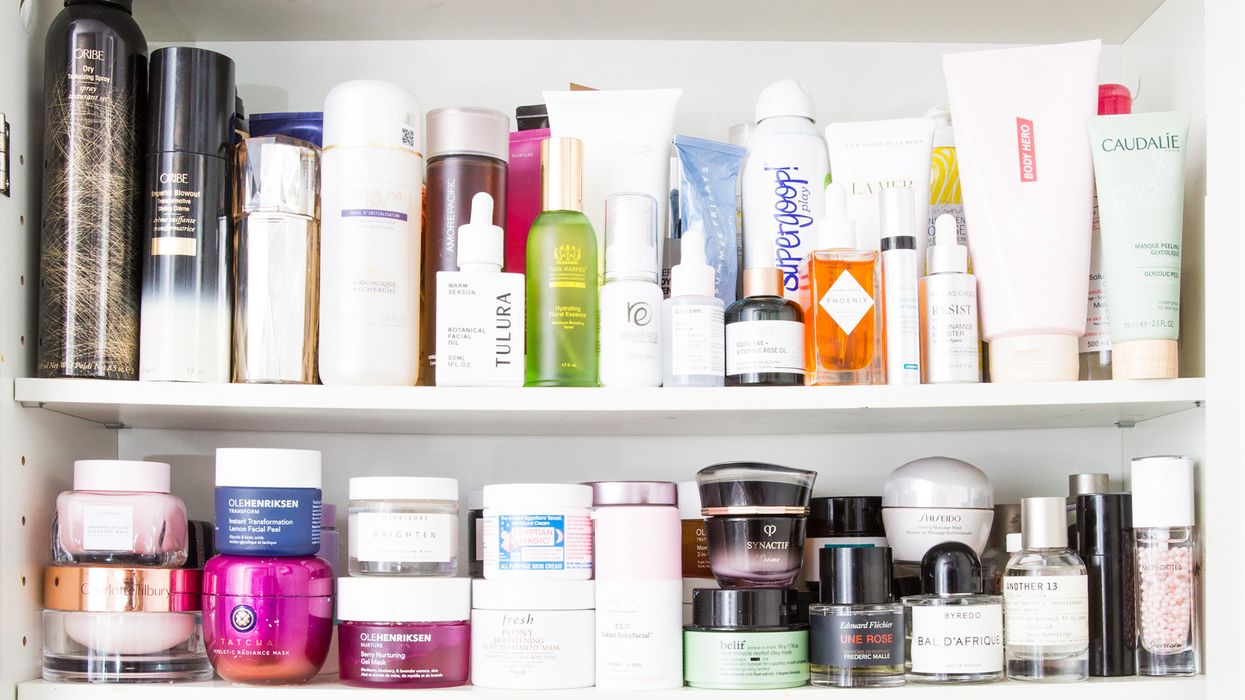 As much as I adore summertime, with its short Friday workdays, afternoons at the beach, and
endless sundress options
, my skin unfortunately does not feel the same. If it's over 80 degrees outside, any and all makeup melts off my face by lunchtime, leaving me looking like a hot mess. But rather than feel defeated by the warmer temperatures, I use it as an opportunity to revamp
my beauty routine
. That means products that are easy to use, effective, and allow me to lean into my sweaty proclivities. Better yet, three of my current new favorites retail for under $20, meaning my poolside
margarita budget
just got a much-appreciated boost. Check them out below. 
---
OK, yes, this cult-favorite cleanser from
Glossier
has been on the market for a while now, but they've finally released a 2-ounce (60 ml) size that TSA won't toss on your way to a
summer vacation
. I've been known to squeeze my favorite skin-care products into travel-friendly plastic bottles at the last minute, but this little guy happily eliminates that step for me. I'm still a fan of Milky Jelly's gentle, non-foaming formula that doesn't leave my skin stripped of moisture, essential for post-flight skin care. It will always be my go-to when my skin just needs some love without harsh additives.
I will not leave the house without curling my eyelashes, which to this day remain stubbornly straight and blonde. While I love this
corner eyelash curler
, I usually have to use two different curlers to reach every last hair. Enter this $3 (!!) version from the new Brandless company. It has a wide contoured head to reach both corners of my eyes, and it's deep-set to guarantee maximum curl. I hold it for five seconds and then coat on water-resistant mascara. Nothing helps you look more awake after a night drinking beers in your friends' backyard than a
big fluffy lash
.
Flesh, the new makeup line from
Allure
founder Linda Wells, has every beauty editor scrambling to test the foundation sticks (40 shades), lip colors (sheer, matte, and creamy), eye palettes, and more. The winner of the bunch, in my eyes, is the Eye & Cheek Gloss, a peachy gel speckled with gold-and-pink glimmer (for the record, I consider glimmer a bit more subtle than 
glitter
, but more obvious than a shimmer). It looks like a psychedelic sunset in the pot, and when I swipe it on my lids, it gives me that clear, wet-slick effect I crave in the summer. Why fight the sweat sheen? I'm not sure about using it on my cheeks (I fear getting it in my
chin-length bob
), but if I was rocking a tight chignon, it would be a great addition to my
highlighter
to maximize my dewiness.
Want more stories like this?
All Your Friends with Great Skin Will Be Talking About This New Line
Why a Beauty Brand for Surfers Is About to Be Your Newest Skin-Care Obsession
CHANEL's New Lip Balm Gives You Pouty, Berry-Stained Lips