All Your Friends with Great Skin Will Be Talking About This New Line
Beauty-editor-beloved dermatologist Ellen Marmur, MD, launches skin care.
Skin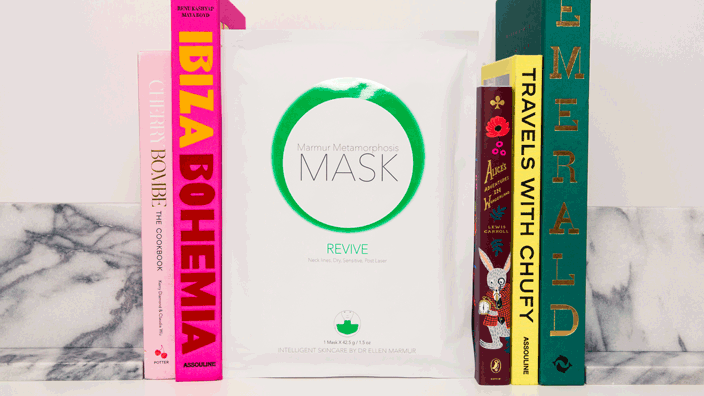 There is a new skin-care line out from one of my all-time favorite dermatologists:
Dr. Ellen Marmur
. She is one of only a few derms in New York City that I recommend to every single person who asks for my advice, be it for
filler
, skin cancers checks, or just some sound wisdom about their body's largest organ. I send my family members to her, I seek her out as a source for
skin-care stories
, and I even DM her when I'm on the fence about a treatment. She
climbs mountains
to raise awareness for skin cancer. She's the doctor I went to for my first Botox. And, because I don't really leave her alone, I've been hearing about a mysterious upcoming product line from her for months (maybe even years). I have been holding my breath.
And here is why the final product,
Marmur Metamorphosis
, is the fresh air in what, I find, is an otherwise monotonous and unsexy world of dermatologist products: Marmur's suite of sheet masks (for face and neck) and serums help with anti-aging, acne, or hydration. They can also provide added benefits with a super high-tech at-home LED light that emits five different colors that are shown to benefit both your mind and your face. In other words, at the end of the rainbow is good skin.
Really
good skin.
Even when used on their own, the masks—which are made of thick hydrogel (not paper or cotton) and cling to skin tightly without any excess goop—feed your skin with pre- and probiotics, marine ingredients that help your skin fight aging from the sun, and botanical extracts that help your skin react to the environment like a champ. While I have yet to get my hands on the LED light (it has pending FDA clearance scheduled for this fall), my favorite product so far is the
Revive sheet mask
for face and neck, which is my Sunday night salvation for
plump, calm skin
after a fun summer weekend. 
---