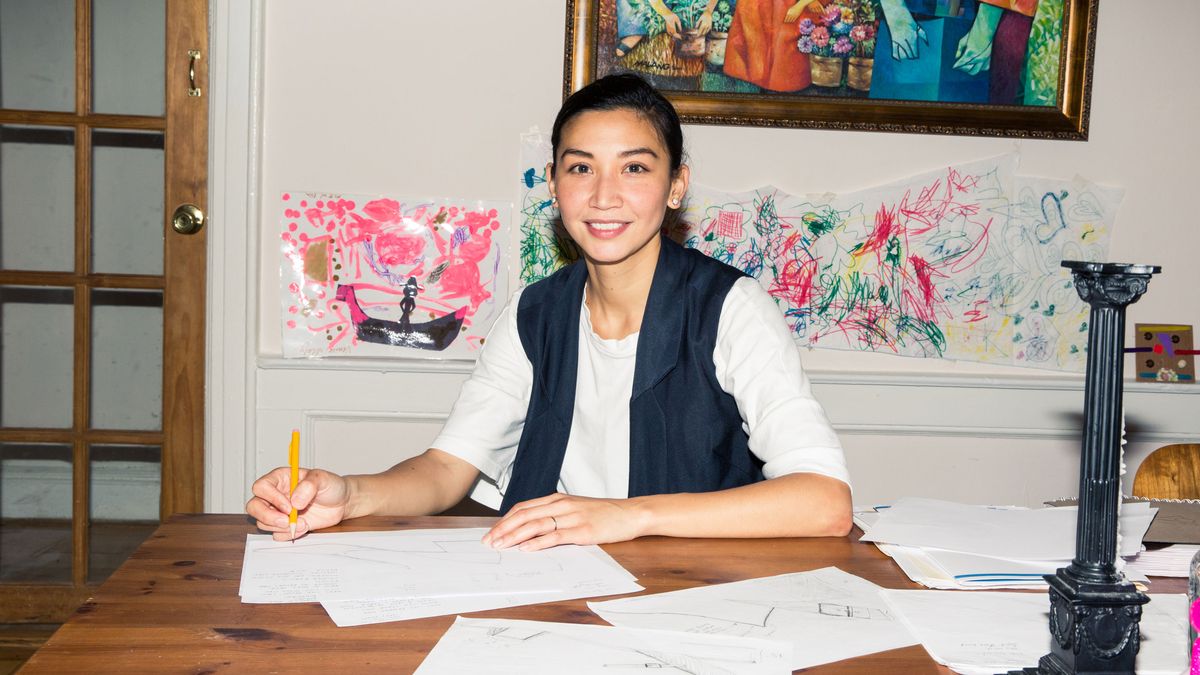 Designers
The designer is empowering women through fashion.
Alec Kugler
While we love fashion for all of its *dreamy* editorial possibilities, most days we just want to pull something out of our closet that is comfortable and makes us feel confident AF. So when we find a designer who understands our wants to a T, we basically leap out of our seats with excitement. Suzanne Rae designs the type of effortless, voluminous clothing that is essentially like wearing your chicest pajamas as daywear, a signature she fully embraces. "I think being comfortable is so important, and I think that starts with like, actually being comfortable." We couldn't agree more!

After graduating from Bryn Mawr and a brief flirtation with attending medical school, Rae is now focused on exploring the dynamic between fashion and feminism. "The way we dress is an expression of ourselves, and I don't think that there is necessarily a right way or a wrong way to dress as a feminist at all." Her collections, one of which she titled "I Am Not Your Seductress," often play with proportions, body consciousness, or incorporate female imagery within the patterns. "The essence of [that collection] was 'I choose to wear this. It's not for you.'"


---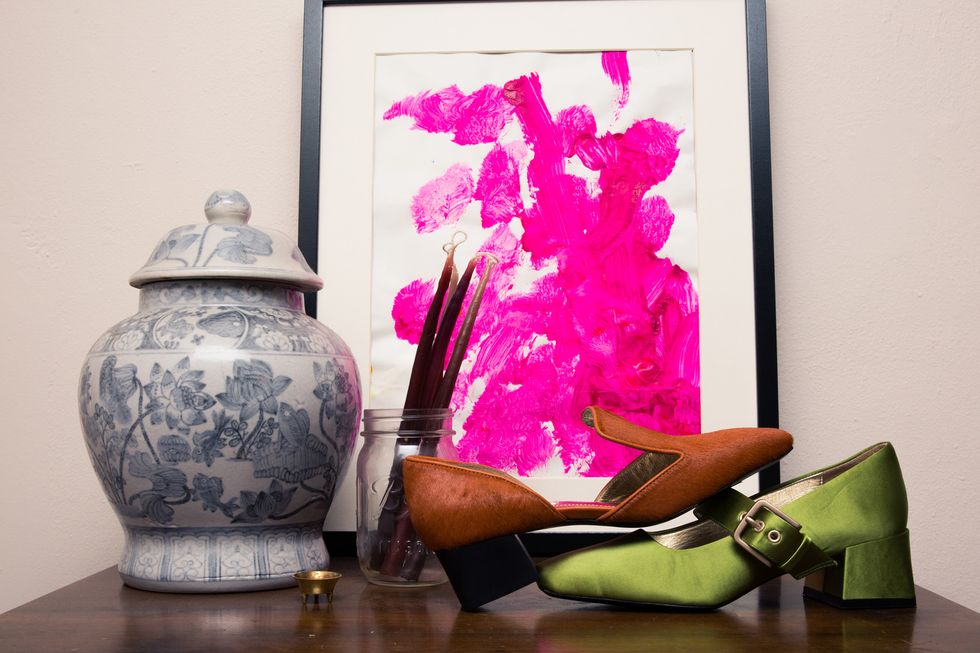 The designer's live-work space is a bit of a hike from the fashion-crazed mecca that is Manhattan, but the Brooklyn home she shares with her husband and daughter has an enviable amount of space for growing her eponymous label. It's teeming with gorgeous antique furniture her grandmother shipped from the Philippines, and there are plenty of her daughter Ella's drawings hung up for inspiration. Mood boards and sketches litter her kitchen table, and plenty of feminist literature lines her bookshelves. Fittingly, her newest collection continues to explore the social implications of how a woman chooses to dress. "After doing so much oversize [design], I wanted to balance it out with more revealing clothing, and I'm working with that exploration now. I feel like you can be a girl and love being a girl, even if it's this socially constructed concept of a girl, and if you can reclaim it and re-contextualize it so that it becomes a form of empowerment, then I think it's great." She also hopes that women will embrace heels, like her trademark mustard pair, without the outdated social implications. "We think of heels like 'That's my fancy night shoe,' and then my flat shoe, 'This is my day shoe.' I wanted something that could cross over and be like, well this is just my shoe. This is what I like to wear, and I wear it whenever and however." Exactly—never apologize for dressing up or down!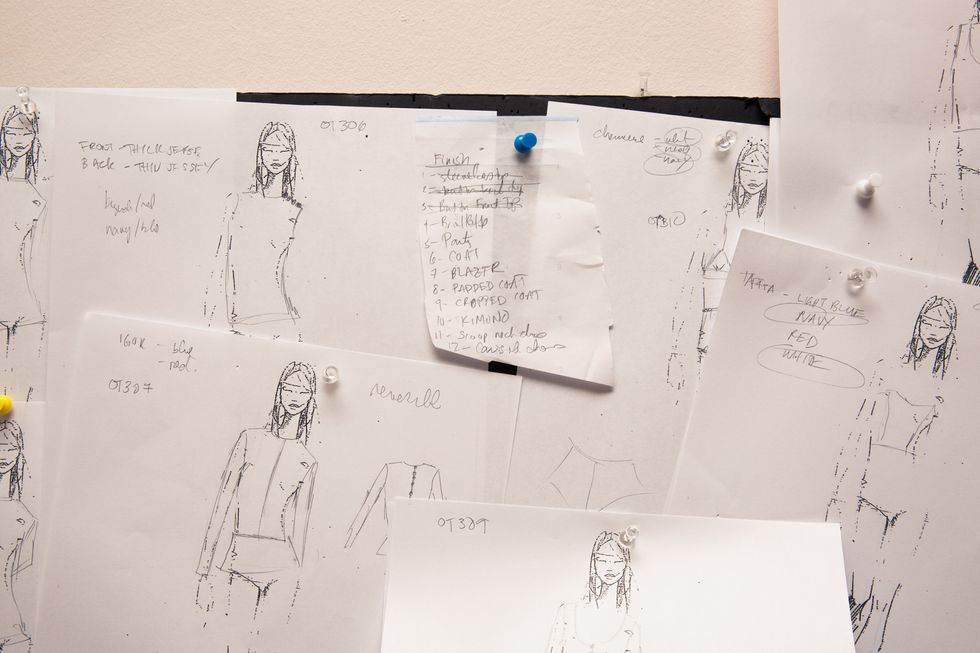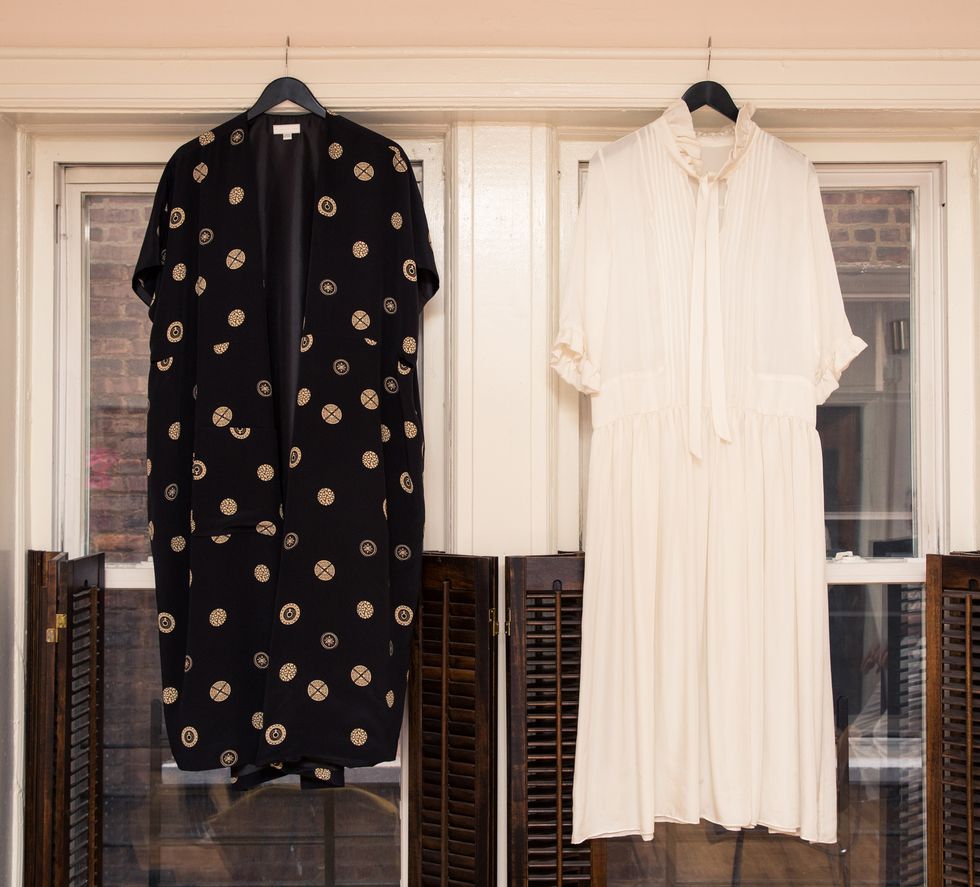 Aside from encouraging her customers to embrace feminine liberation, the Parsons grad is also conscious of her brand's environmental impact. Her penchant for elegant fabrics, like silk and satin, while timeless, are also environmentally friendly. "I think people tend to keep silk pieces for as long as they can, so in that sense it's timeless and also sustainable." She is committed to producing her line in either local or fair-labor factories and is even designing a reusable, eco-friendly shoe box with her husband. "We're packaging everything in paper boxes that just get thrown out. Even your most beautiful Prada shoe box, you'll keep it for like, a month, but then eventually throw it out. I felt that if I [am] putting more commodities into the world, it would be good if they weren't really harming the earth as much as they potentially could."

Her overall philosophy on fashion design is refreshingly sincere. "Fashion, for me, is a way that I'm able [to] put together all the things I like—socio-economics, design, feminism, [and] other intellectual philosophies also." And although she ultimately decided not to become a doctor, which is, as she says, "like, every Filipino parent's dream for their child," she has still managed to find a sense of meaning and purpose as a designer. "I think it's a type of art that a lot of people can relate to and use daily. I felt like that was important."