WWWRN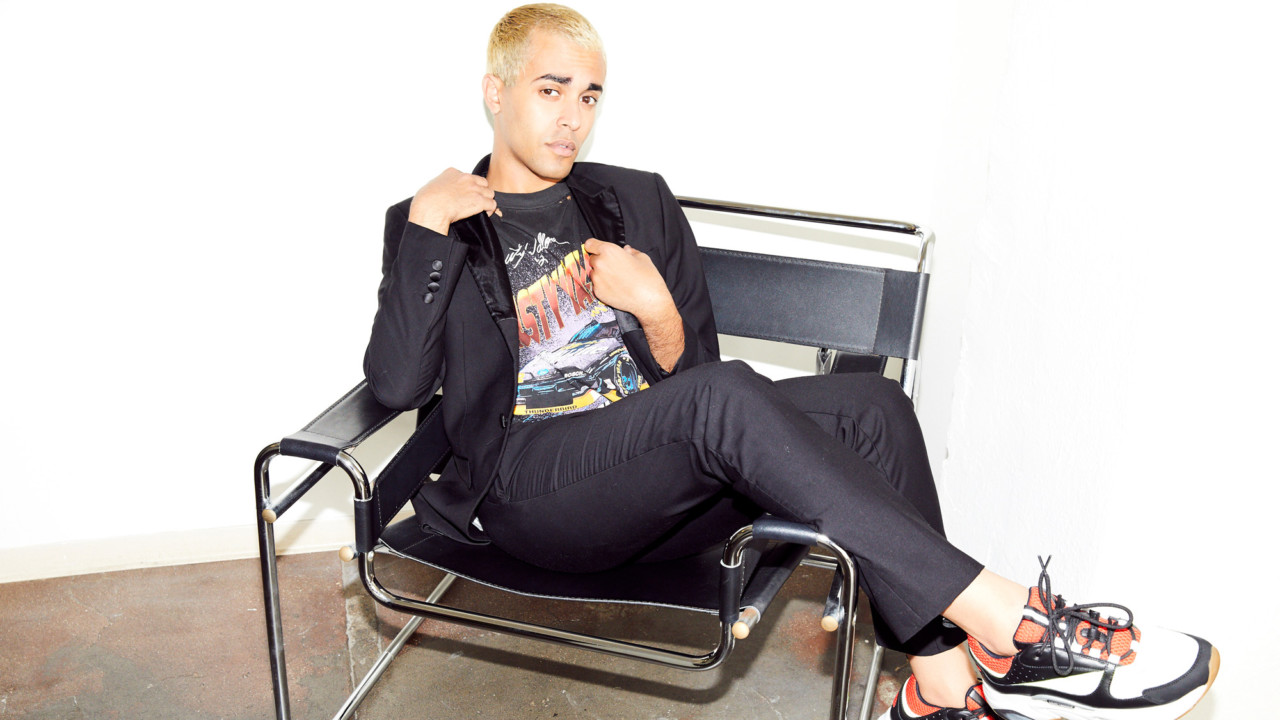 How Cardi B's Stylist Mixes High Fashion & Streetwear for the Perfect Outfit
Mikiel Benyamin has the styling tips you need to know.
From Cardi B to Bella Thorne to SZA, celebrity stylist Mikiel Benyamin has an impressive portfolio of Best Dressed stars. While we obsessed over his equally impressive closet—filled with the world's most sought-after streetwear staples and designer sunglasses—we took note of Benyamin's innate ability to experiment with his personal style (and his immense passion in doing so). Learn how he's mastered blending refined couture with '90s streetwear fashion with these styling tips below!
1. FUNCTIONAL FASHION IS KEY
If you're on your feet all day like Benyamin—whose typical workday consists of several hour-long fittings, then straight into client press events—then you'll definitely appreciate the sporty-yet-sophisticated style of a fanny-pack. No need to sacrifice that perfect, high-fashion look for your intense work week. Take it from Benyamin, who's always dressed to the nines and can whip out a piece of double-sided tape faster than you can say Best Dressed.
2. FIND YOUR GLAM & STREETWEAR EQUILIBRIUM
The glam-meets-streetwear balance—a talent that has recently come out of the shadows and into couture campaigns like Balenciaga—is something that Benyamin takes pride in pioneering. We love the way he complements his extensive collection of Vetements pieces and designer sneakers with more classic items like Burberry sunnies and a Louis Vuitton bandoulière. Don't be afraid to mix and match the two styles—the result is elegance with a contemporary twist.
3. PRIORITIZE COMFORT, AND THE FASCINATION WILL FOLLOW
Case in point: Benyamin's outfit combo of Commes des Garçon tee and black distressed jeans. There's just something about its chic simplicity that makes want to throw out half our closets in favor of luxe basics. Plus, what exudes cool, easy confidence more than styling celebrity clients while clad in a pair of comfortable black pants and a graphic tee? You can even throw in an Off-White arrow mask like Benyamin for good measure.
Part of the series:
WWWRN