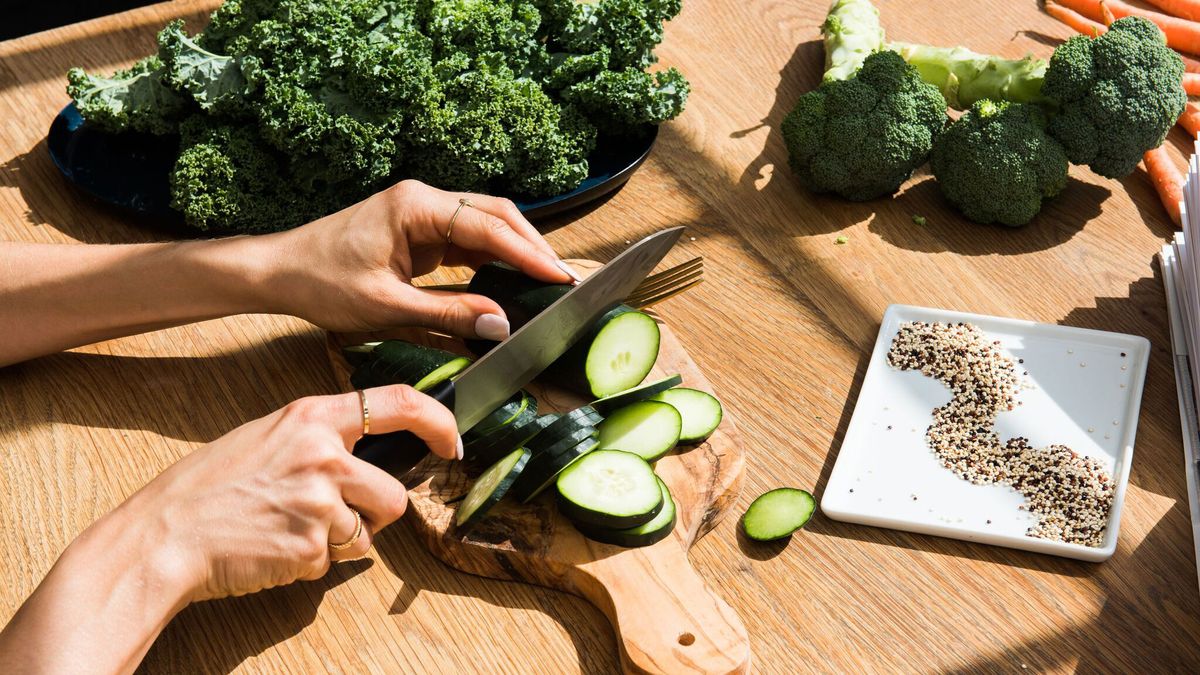 Health
Celebrity nutritionist Dr. Passler gives his words of wisdom.
We get it, there
'
s a whole lot to think about when planning your wedding (or any other big day, for that matter); from flowers to the guest list, to the music, and so on. On top of that, you're somehow expected to fit in time for some self-care—because what is all that hard work for if you aren
'
t going to feel your best on your important day? Eating well is part of that equation. So we turned to 
Dr. Passler
(
Bella Hadid's nutritionist
, who led us through a challenging yet
rewarding cleanse
) for nutrition tips to follow ahead of the main event. Below, his suggestions (including what food you can eat to keep the stress at bay).
---
The Most Common Mistake Made:
"Jumping on the latest fad diet believing in a one-size-fits-all approach when you should be consulting with a nutritionally oriented doctor to design a nutritional approach best suited to your unique needs."
3 Things to Cut Out Immediately:


"Soft Drinks: A major factor in today's obesity."


"White foods: Anything made of white flour has been stripped of its nutrients and provides only empty calories."


"Packaged and processed foods: [They] tend to be filled with sodium and stripped of nutritional value."


If You Want to Try a Cleanse: Pure Change Might Be Right for You
"The seven-day
Pure Change Program
can help brides by removing toxins from adipose cells, allowing them to burn fat more effectively. After the program, they can take the Pure Change Daily Wellness Support Packs with a healthy diet to help maintain the positive effects of the program."
It's Possible to Fight Stress with Food:
"Eat a ton of green leafy vegetables. They are jam-packed with the number one stress fighting mineral, magnesium!"
Tips for the Night Before Your Big Day:

"Your wedding day can be the most joyous day of your life, or the most stressful. A lot of that has to do with your quality of sleep the night before. Pre-wedding stress can adversely affect your blood sugar levels and lead to poor-quality sleep. To help maintain good blood glucose levels throughout the night, I recommend eating one to two level tablespoons of almond butter before going to bed. It can really help."



And the Morning Of:

"Hydration is essential! When you wake, drink a room-temperature glass of filtered or spring water with a spritz of lemon and a dash of cayenne to improve circulation. Most brides have a few cocktails during their wedding, and proactively hydrating yourself is a must."


Last but Not Least: Stay Away from Prenatal Vitamins

"A good prenatal can be a great addition when you're expecting, but until that time, it may be wiser to take a good high-potency multi. Prenatals are often designed to have lower levels of certain essential nutrients with the fetus's safety in mind."



[Editor's Note: As ever, we are not doctors or medical know-it-alls. And everybody is different, so make sure to check with a doctor before trying anything new.]