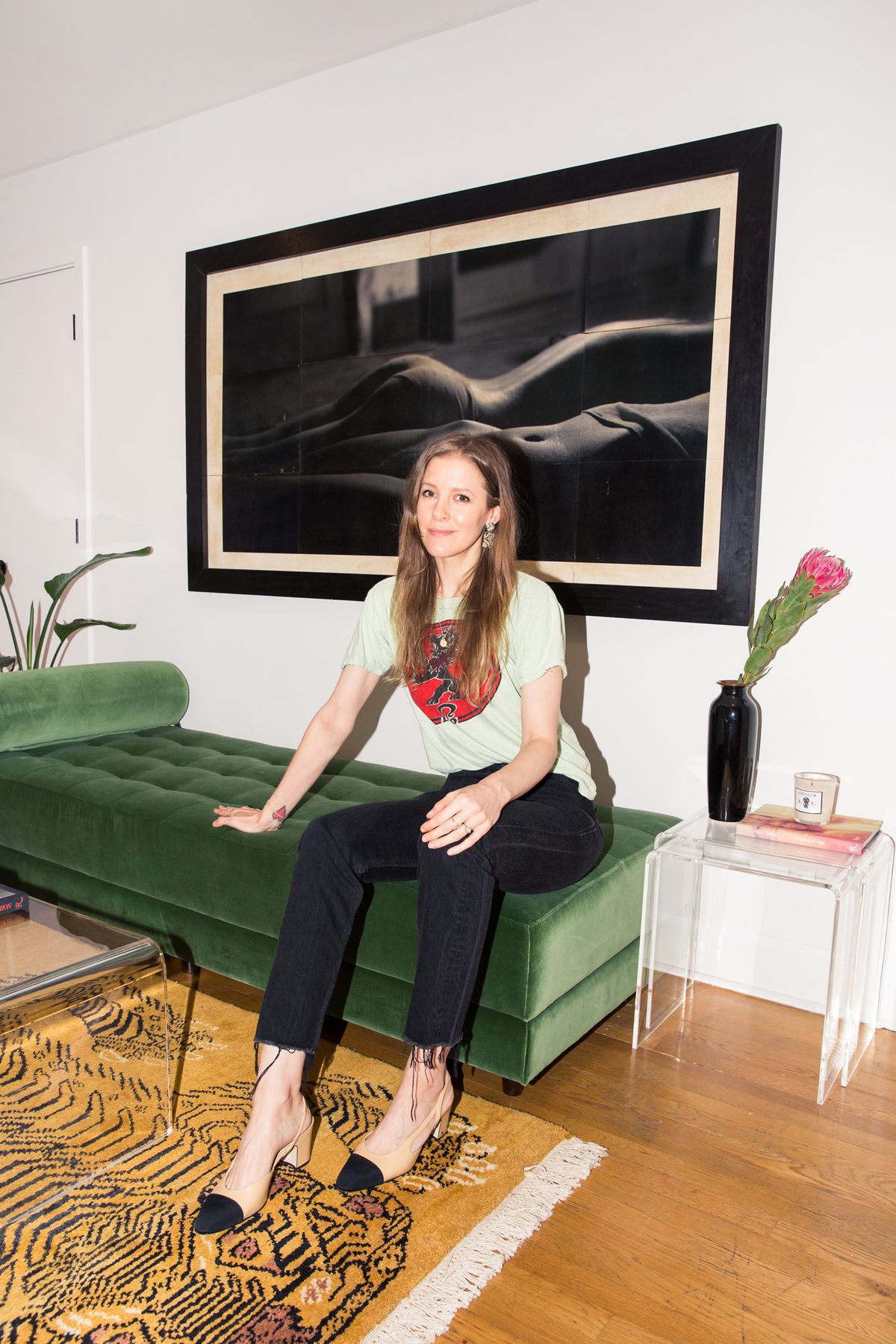 Closet
The former stylist and brand founder knows her way around a statement coat. Nashville, Tennessee.
Alec Kugler
Hannah Baxter
Earlier this year, while we were busy running around Nashville photographing the city's most fashionable residents, Coveteur alum
Katie Schecter
mentioned this particularly insightful gem:
People who have good style can literally wear a white t-shirt and jeans and just look perfect
. Little did we know that the subject of our next closet shoot would fit that description to a T.
James Kicinski-McCoy
, the founder of
Bleubird
, co-founder of
Mother magazine
and co-founder of
Two Son boutique
(yes, she's just as impressive as she sounds), has the sort of innately effortless style that can leave you reeling in its simplicity. With an aesthetic influenced by her glamorous rock 'n' roll mother, and a childhood spent everywhere from South Dakota to Trinidad and Tobago, there's a little bit of everything hidden in her wardrobe arsenal. "I'm a big jeans and t-shirt girl," she says as we comb through her delectable walk-in space, "but I like to throw in a really nice pair of shoes." Across from color-coded racks of vintage tops and jumpsuits are shelves filled with
Gucci loafers
(classic and bejeweled), the 2017 CHANEL slingbacks we *still* haven't managed to snag, as well as
cult-favorite designers
like Reike Nen and Maryam Nassir Zadeh. There's also a pair or two of Célines for good measure. It's the type of closet from which you could pull out any two pieces, without even looking, and they'll always make you look like a million bucks. That is
skill
, and only the luckiest among us are born with it. As we wander around her minimalist, airy home, admiring the extensive record collection and larger-than-life nude photograph from artist
Buddy Jackson
("my kids' friends are always surprised," she laughs), we quickly realize that Kicinski-McCoy is a master of mixing high and low pieces. Case in point: a ruffled Ganni skirt paired with masculine loafers and a graphic tee. Or
vintage cutoff jeans
and a luxurious leopard coat. Much like her varied career in fashion and media, the girl's not afraid to mix things up. "I do a lot of fun coats and statement pieces," she explains, gamely waltzing up and down her emerald velvet couch for a shot. "I'll invest in a nice coat or a really nice pair of shoes or a nice bag, but I also throw in a lot of budget-friendly, trendy pieces that I don't want to spend a lot of money on, because they're probably going to go out of season." Makes perfect sense to us and our grateful wallets. And in case you had doubts about her ability to wear legitimately *anything*, she also collects overalls. "I just think they are so comfortable. You can dress them up or down, and there's this adorable factor when you wear them. I love them. And when you eat too much, just throw on a pair." This is a style rule we can most definitely endorse.
Click through to learn how she beat Nasty Gal to the eBay game, her feelings about Phoebe Philo leaving Céline, and why she thinks new mothers have every right to spoil themselves. Plus, shop her closet favorites here.