Teyana Taylor Is Nervous for Her New Album Release
Why she deleted her Instagram, plus her secret sauce for happiness.
Celebrity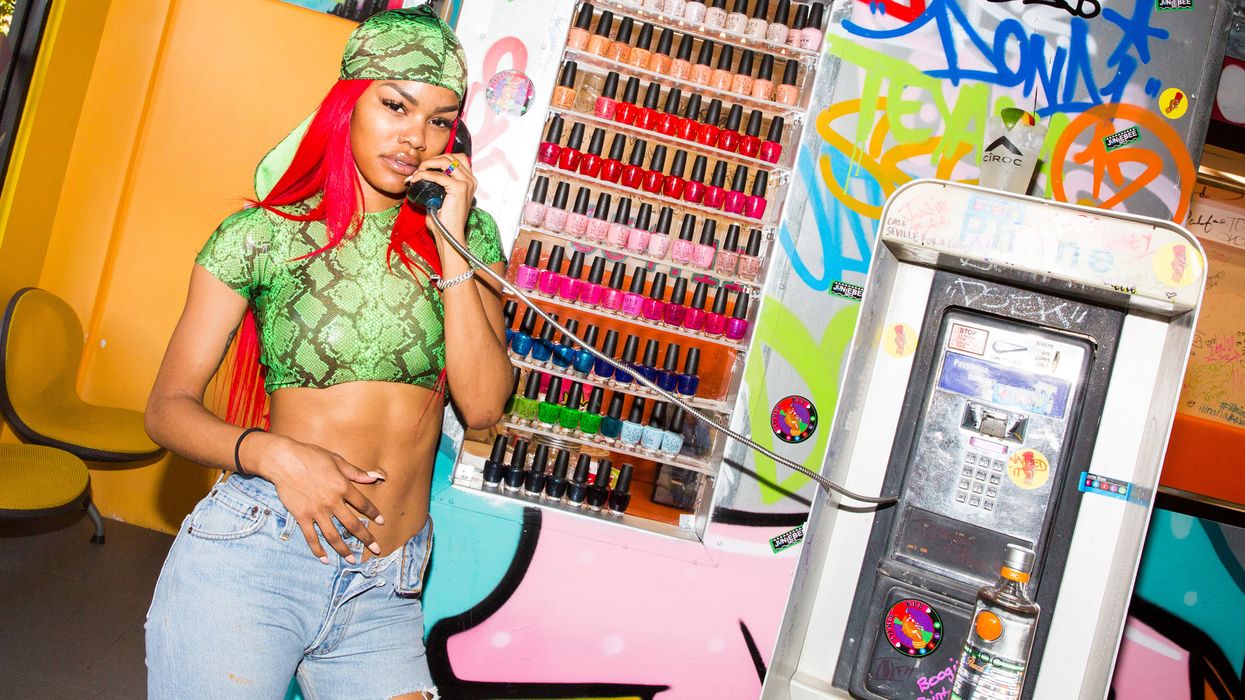 A bottle of Cîroc Peach, Teyana Taylor, and Popeyes is what our Monday evening entailed. It all took place inside 
Taylor
's Harlem-based salon,
Junie Bee Nails
. Let us set the scene: Old-school Mariah Carey and Puff Daddy music videos acted as backdrops to the nail stations, peach gimlets were weaving through the crowd making their way past a waist-length fire-red-haired Taylor, who was mingling with the attendees. They were all there to celebrate Taylor
'
s new induction as the face of 
Diddy
's peach-flavored Cîroc. After she had made her rounds and grabbed herself a drink, we settled down to chat in a graffiti-covered subway car inside the salon (honestly, guys, you have to see it for yourself). While we quizzed the multihyphenate on her secret sauce for feeling good, we were briefly interrupted by a Popeyes delivery, which, to be honest, was kind of like the cherry on top of the very 90
'
s-inspired cake. Once we were settled again, Taylor snacked on her takeout while she got real with us about why she deleted her Instagram for a few days and how she's feeling about her upcoming album release. 
---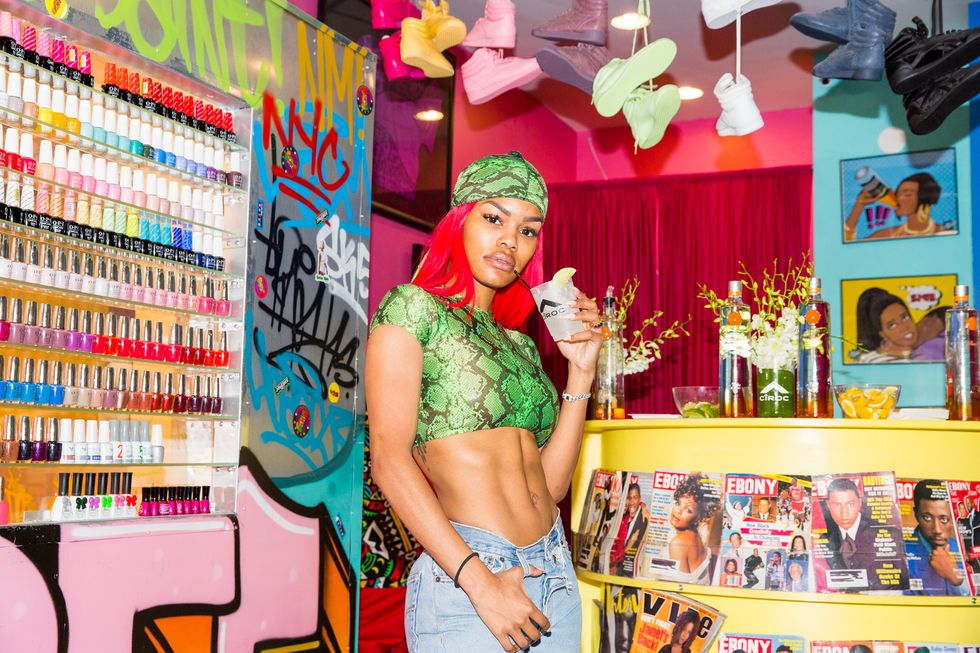 Her ideal Friday night out:

"You know what's crazy? With the new generation, everything is popping on the weekdays, like Thursdays and Sundays. A Friday night for me, though, it's party time for me. It's time to get a bottle of Cîroc and get it poppin'."

Her summertime drink of choice:

"My favorite used to be Cîroc with cranberry and pineapple, but whatever the hell this is… [calls the bartender over to ask about the cocktail]—this [peach gimlet is] my new favorite. I already think I'm a chef, so now I'm a bartender. I'm a baker, you know, I do a little bit of everything."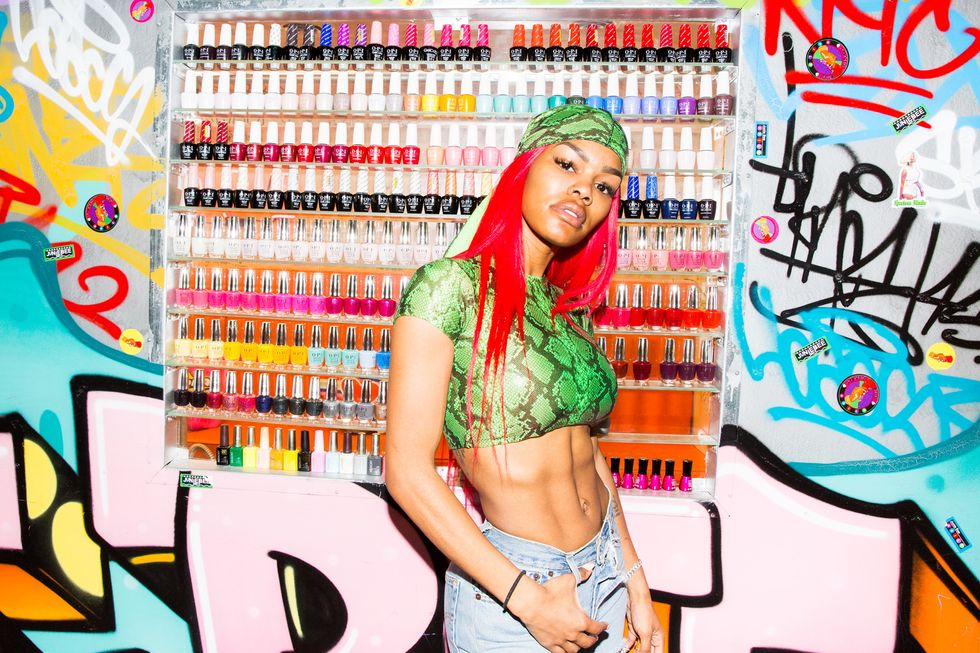 The first dish she goes for at a barbecue:

"I gotta go for the baked macaroni and cheese. Technically, they don't make it [at the barbecue], but it's in the stash somewhere. It depends on how late you are to the function. If you come early, the hot dogs and burgers are popping, but if you get there a tiny bit later they got ribs, barbecued chicken—all types of stuff. But you can't get there too late either, or it's all gone. You gotta get there in the middle to catch the macaroni, the ribs, and the fried chicken."

Her secret to feeling good:

"Positive energy. If you've got positive energy, you can always feel good. My plane was late [today], but I got here, I got my makeup on, and I feel good because of positive energy. Positive thinking, too. I miss my kid, and I know I get to see her tonight, so that's got me super excited and feeling good. As soon as this Popeyes comes [to set], I know I'm really feeling good [laughs]."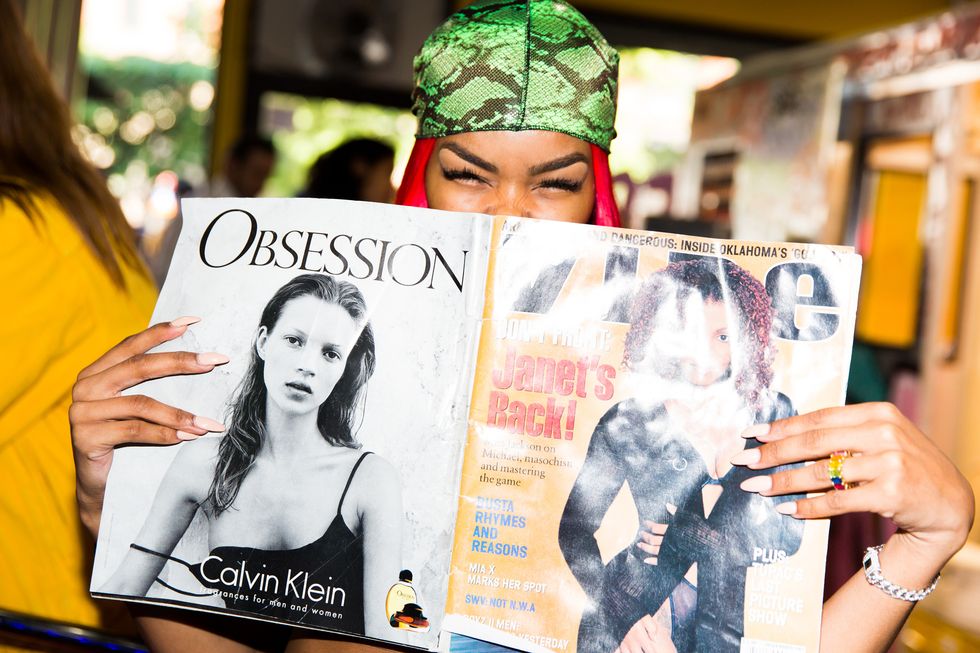 What happiness means to her:

"Happiness means everything. It's crazy because people's happiness sometimes will make other people cringe. Having a positive energy [and a] positive spirit is the most important thing. Not letting people bring you down and not letting miserable people make you miserable with them—you stay happy. Happiness is very, very important to me because if you're not happy, then why do it? Whether it's business, relationships, friendships, whatever it is. Live life like it's golden."

Believe it or not, she's shy about performing her "Fade" choreography:

"I told myself I wouldn't do it no more because it makes me feel like a show-off. I'm really shy! In front of a camera, I do what I have to do, if I have a live show, I do what I have to do, but I'm really shy to get up and just show off. What's crazy is I actually do the opposite. When 'Fade' comes on I stand really still—even though everyone will have their cameras up—and as soon as the next song comes on, I'm [dancing]."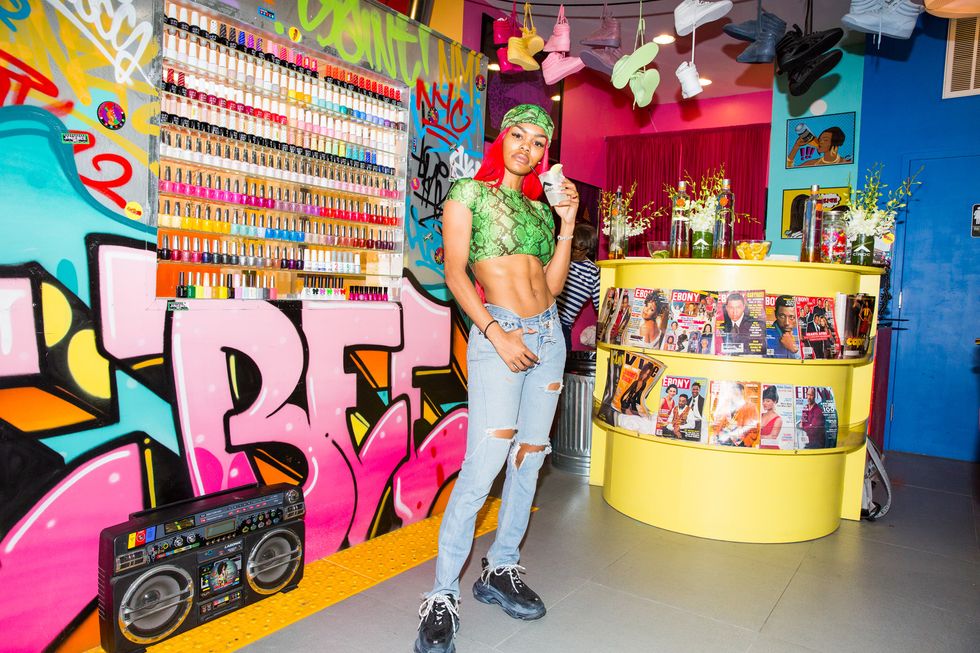 Why she deleted her Instagram:
"I deleted my Instagram because [my label was] pretty much telling me to fall back on posting snippets [of my album]. I was like,
Look, the only way that's going to happen is if I delete my account
. I understand that it's only seven songs, so if I keep posting then the album will be out before it's out. Most importantly though, I wanted to really lock in. Instagram can be a distraction. After seeing all the positive feedback and all the love [the album] was getting, it kind of made me more nervous, because now this shit really gotta be lit. It is lit, but there are people who put you on a pedestal, and I have to live up to that. It was really time to get focused—I really want to take this time to make sure this album is perfect. I owe it to them, you know what I'm saying? It was more about taking that break, focusing on what's important, and coming back when it's time for this album to drop. We're two weeks away—it's time to lock in."
[Ed note: Teyana came back to the

'

gram last night]
.
How she stays sane when she's in album mode:
"By deleting my goddamn Instagram [
laughs
]. To have an album that's coming out that everyone knows about it, and it's getting the proper promotion that it needs, the proper rollout that it needs, and the press—just the appreciation that it deserves—will make you start overthinking. It's just like,
Calm your ass down, Teyana. Damn
. I still have to be a mom, I still have to be a wife. I can't be caught up in reading comments. And there has not been one bad comment, which is crazy because we complain when we see bad comments, but sometimes when it's too good it's like, hold on. Wait. So nobody is going to say everything bad? So that means everything needs to sound like this. Definitely not complaining, but it's just a lot of pressure."
Want more stories like this?
Nicole Richie Fully Supports Wearing a Fanny Pack
Jada Pinkett Smith on Parenting, Rebellion & Learning from Willow & Her Mom
We Convinced Gwyneth Paltrow to Eat Sugar