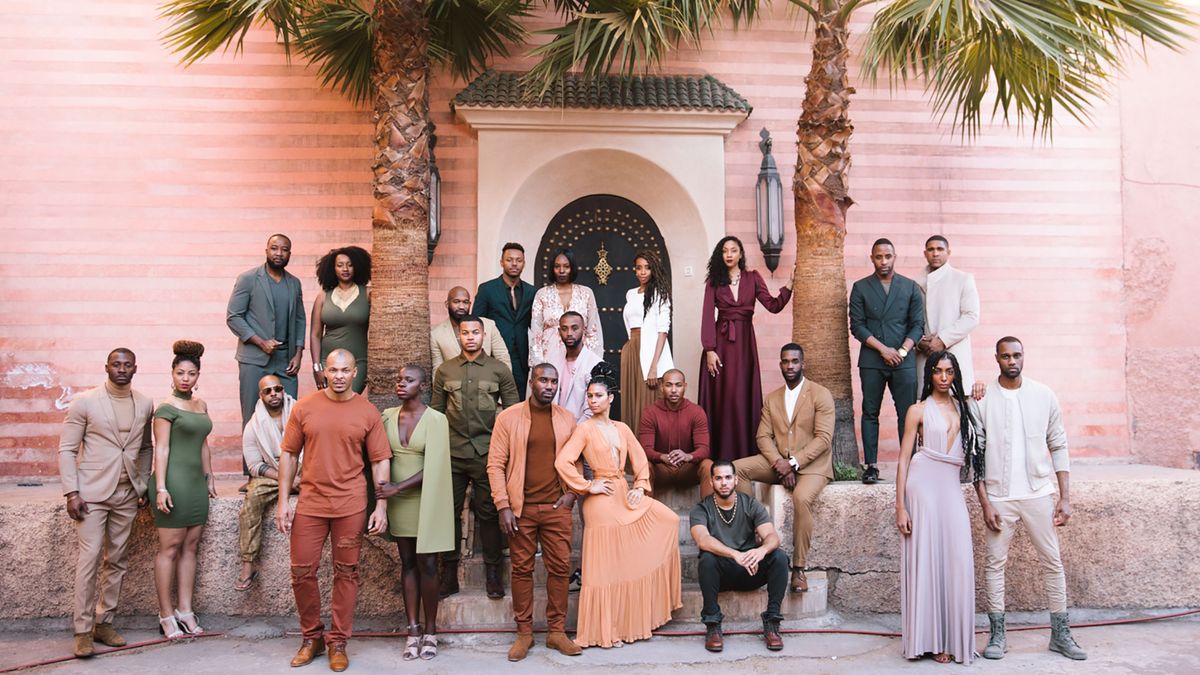 Travel
According to Elton Anderson, Jr., whose IG account is our latest obsession.
The last time most of us snapped a group photo where every person, every detail, and the backdrop looked perfect was never, but such is not the case for Elton Anderson, Jr. The L.A.-based photographer's
Instagram
inspires as much photo-taking envy as it does wanderlust, filled with gorgeous pictures of him and his friends everywhere from Havana
to Marrakesh. Its popularity has grown to the tune of over 19.3K followers—impressive, given that he didn't own a camera until 2008.
"I just had dreams of working in corporate America and being a VP of something," says Anderson, whom we scheduled a call with shortly after discovering—and stalking—his IG page. The Florida A&M University alum was on that route, working for Pfizer, when he won a camera through an office giveaway. "I'd never had a camera my entire life; I'd never been interested in photography. And when I won [that] camera, it just opened up a whole new world."
That same year Anderson experienced two more firsts—getting his passport, and traveling outside of the country. "The buzz hit me, and not only did I quit my job and become a full-time photographer in 2009, I also started becoming a full-time traveler as well," he says. "That's where I'm at today."
Professionally, Anderson has spent the past few years shooting the likes of Issa Rae, Diddy, and Kendrick Lamar for various editorials and campaigns, in addition to overseeing
Creators of Color
, a platform he founded to celebrate the entertainment industry's black behind-the-scenes talent, including casting directors, wardrobe stylists, and camera operators. Personally, he's traveled extensively with his friends, producing exquisite
photo shoots at various far-flung locations.   
"These trips are very ambitious," Anderson says. "That's the easiest way I can put it." While chatting with the Detroit native, we learned that he and his friends rely on a combination of incredible
flight deals, logistical spreadsheets, and wardrobe style guides to pull off their shoots. So yes, ambitious, but totally worth it.  
"There are so many negative images of African Americans and people of color on TV and the internet," Anderson says. "If I can add to the positive images of black people—of my people—then I think I'm doing something right."
Ahead, Anderson shares the stories behind some of his most notable group shots to date, plus his tips for documenting a beautiful trip yourself.
---
1 / 11
"We have this thing called the Style Guide, and it's the most anticipated piece of the trip-planning. I typically work with my best friend,
Apuje Kalu
, who is a fashion stylist. We'll find an ad that we like, and we'll create the guide [based off it]. In Brazil we were [visiting] floral gardens, so we pulled from Dolce & Gabbana's spring 2014 looks, which are mostly florals."
Photo: Courtesy of Instagram/@eltonandersonjr