My Beauty MO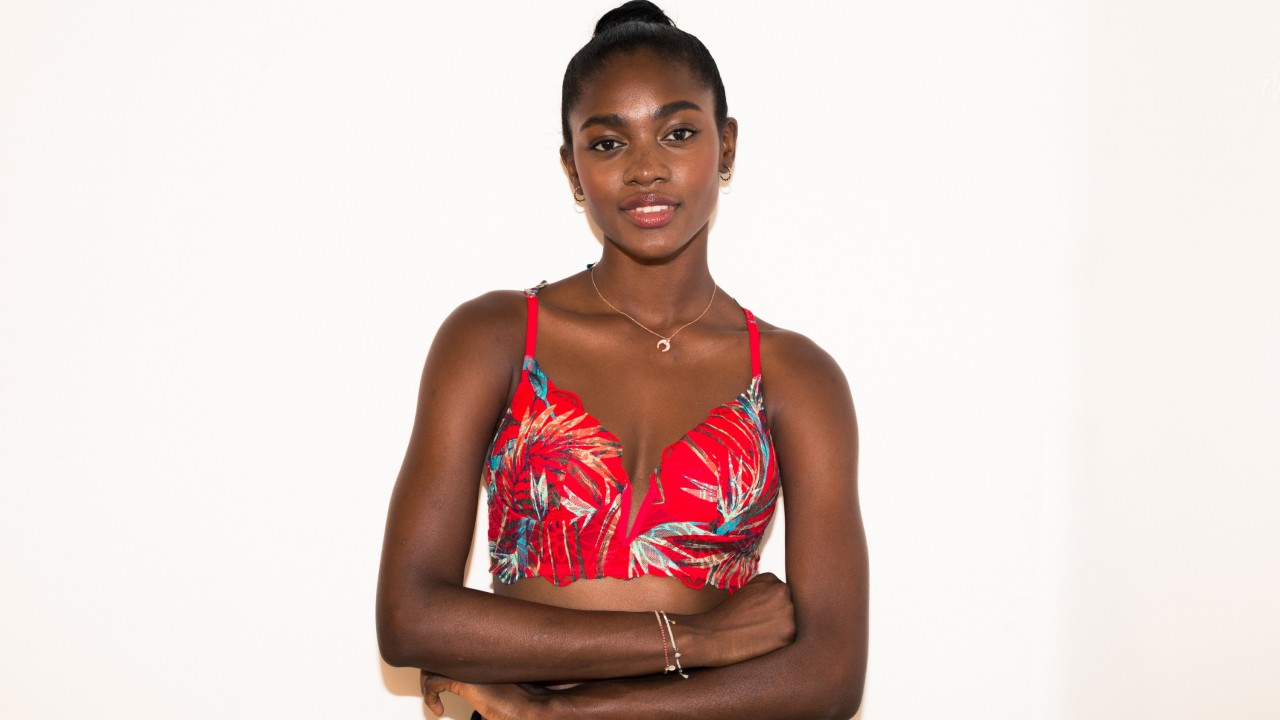 A Victoria's Secret Model's Summer Beauty Routine
Zuri Tibby is always at the beach, so of course we had to ask what she carries in her bag.
Zuri Tibby can teach us all a thing or two about manifesting. She is the first-ever black spokesmodel for PINK,  but her Instagram handle has been @angelzuri long before she worked for Victoria's Secret. Zuri just knew what she wanted, and she made it happen. Of course her success story has us reconsidering our Insta handles and wondering, is there hope for us if we change ours now!?
But even if we did, our lives wouldn't look half as glamorous as Zuri's. Her pictures in bikinis on a beach in Miami and with Mickey ears in front of Magic Kingdom at Disney World somehow look equally chic. That might have to do with her skin, hair, and makeup, all of which are obviously perfect. Although she is frequently traveling and constantly on a beach or in the heat, she makes summer beauty look incredibly easy. Does she ever sweat? Her photos make us think she doesn't. Which is exactly why we had to ask for Zuri's 10 summer beauty tips (and if we can come on her next beach trip...). Read on for tips on how to look effortlessly pretty poolside, and make sure you have your beach bag and bikini ready.
1. What are your go-to products to achieve the no-makeup look during the summer?
"During the warmer months, I like to use tinted NARS moisturizer, clear Anastasia brow gel, and Mac Extended Lash mascara for a simple no-makeup look."
2. What are some of your beach bag must-haves?
"I always carry coconut oil, SPF, and water spray. The summer sun can be super harsh on your skin, so it's important to always stay moisturized."
3. Do you have any tips for achieving healthy-looking skin?
"I like to use Cover FX body oil on sunny days because it gives off a nice glow!"
4. How does your skin-care routine from winter/spring differ from your summertime skin-care routine?
"I use more natural oils on my face and can play with more dramatic makeup looks during the winter/spring season because it's not as hot. During the summer, I keep the oils to a minimum."
5. What are your favorite sunscreen?
"I love using the sun protectant from Glossier because it's clear and doesn't leave a white residue."
6. What is your go-to hairstyle for a beach day?
"Topknot bun with a cute scrunchie. Keeps the hair out of my face."
7. During the summer months, do you prefer matte, sheer, or cream lip products?
"Glossier lip gloss or chapstick. I rarely wear lipstick during the summer."
8. What are your secrets to maintaining a healthy beach body?
"Throughout the year I make sure to keep a well-balanced diet and hit the gym when I have time. But I still reward myself when I can."
9. Do you have a signature summer scent?
"Dolce and Gabbana Light Blue, because it's fresh, airy, summery, and lasts all day long."
10. What is the best beauty tip you ever received?
"Always take your makeup off before bed!"