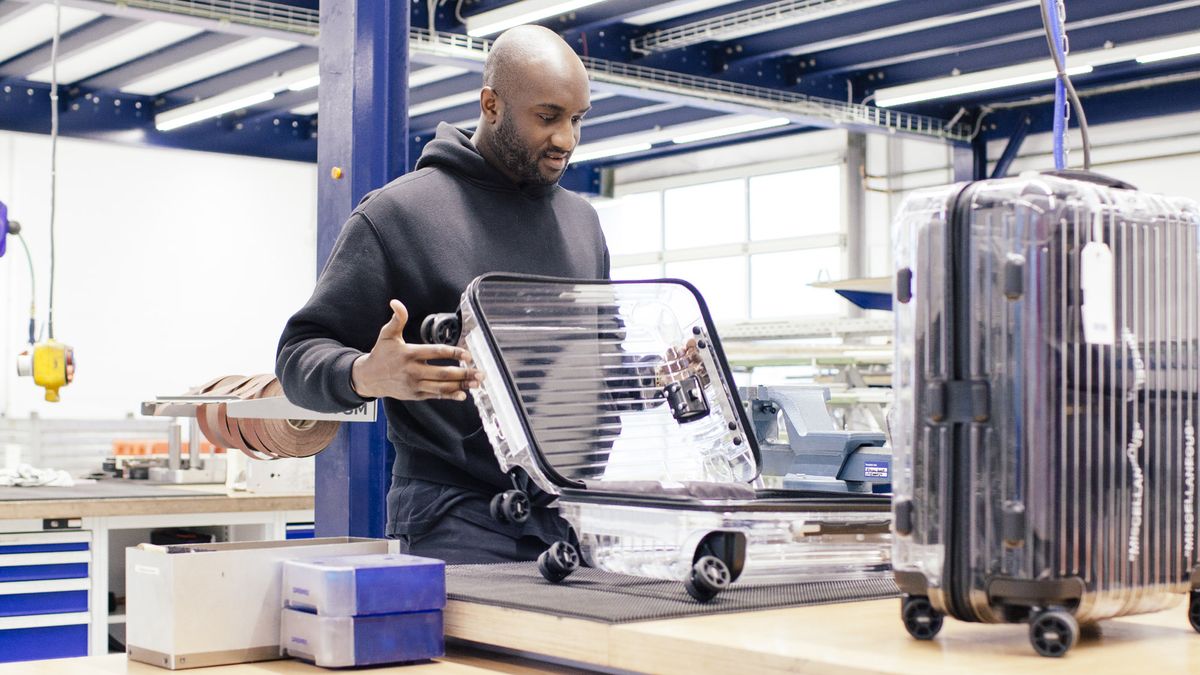 News
Off-White x Rimowa Unveil Their Luggage Collab—& It's like Nothing You've Seen
Prior hints prove to be nothing like the final product. Plus, Rimowa's updated their core designs.
With most of
Virgil Abloh
's collaborations, rumors start swirling and "leaked" images start making their rounds months before any confirmation is made by its collaborators. Nearly nine months ago, both
Alexandre Arnault
, Rimowa's CEO, and Abloh posted matte black Topas Stealth aluminum cases emblazoned with Off-White's signature "PERSONAL" and "BELONGINGS," but at the time official LVMH reps wouldn't confirm there was a collab in the works. But psych! There is! Double psych! It looks nothing like the mocks floating around.
---
Off-White x Rimowa's official collaboration is a completely transparent polycarbonate carry-on that has no interior lining for peek clear, and instead includes the Flex-Divider system in black. It will also come with a transparent amenity kit and an additional set of wheels in OFF-WHITE orange. The cases will be available June 25th. As for those black aluminum cases you saw back in September, well, those will only be gifted to a handful of the brand's friends.
The announcement of the collaboration also ushers in a new and updated look for
Rimowa
's core fleet of cases. "We wanted to apply the new design language to our products while also taking the chance to make a few functional upgrades. From the use of a custom high-end European aluminum alloy designed to be lighter yet more resistant, to the improved engineering of the wheels and handle to add more stability and maneuverability, this new generation of suitcases has been thoughtfully considered to be a functionally luxurious travel essential," Rimowa's chief brand officer, Hector Muelas, tells me. The most noticeable upgrade is Rimowa's logo. "We love the anodized aluminum plaque with the new logo that is now part of every suitcase; a touch of Rimowa's DNA on everything we do, and a reminder of our commitment to quality and craftsmanship," Muelas continues. As for what's next for the 120-year-old brand? "We have some exciting collaborations and products in the pipeline. In parallel, we're also developing new touchpoints along the consumer journey—pre, during, and post-travel, to create a more enriching, effortless, and inspiring experience."
Photos: Courtesy of Rimowa
Want more stories like this?
Off-White's Virgil Abloh on Youth Culture & Those Raf Simons Comments
Virgil Abloh Knows the Future of Fashion
8 Luxe Airline Perks You Need to Take Advantage Of