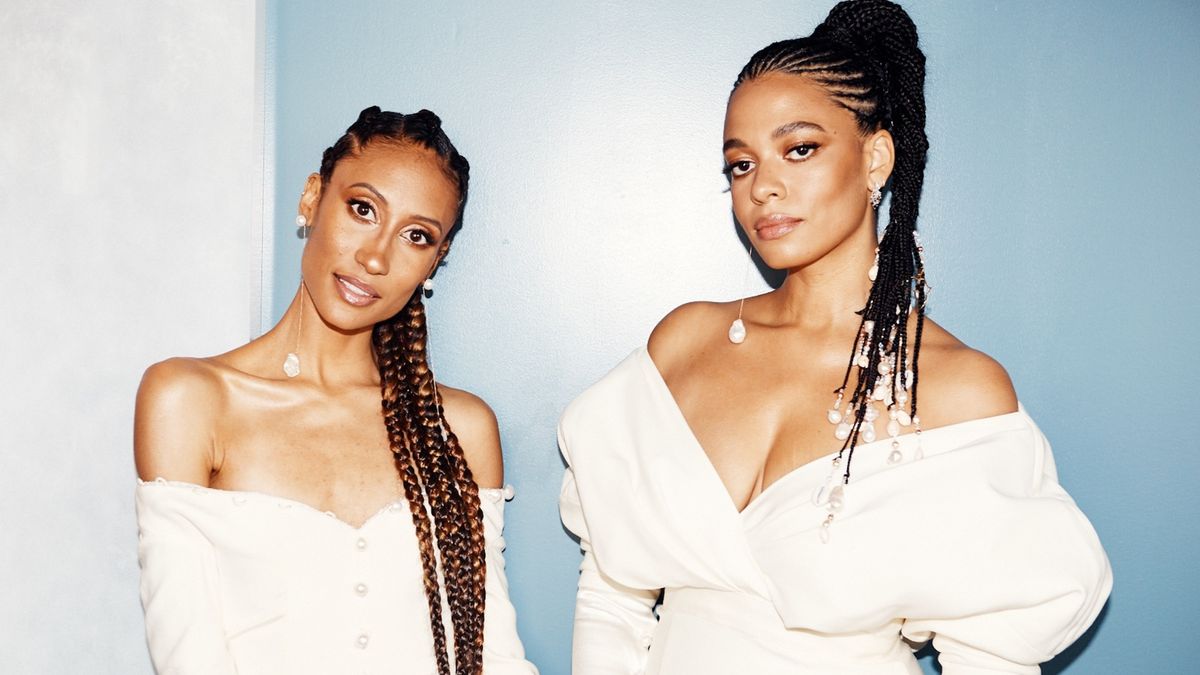 Designers
With Elaine Welteroth by her side and lots of Dior makeup, it was an afternoon for the books.
Weston Wells
Before
Aurora James
walked onto the
CFDA Awards
step and repeat—a vision in a cream
Danielle Frankel
dress and a bejeweled braid cascading to the side—and before she took her seat at the Brooklyn Museum, among fellow nominees including 
Kerby Jean-Raymond
, Thom Browne, and Raf Simons, she was at Dumbo House in Brooklyn, debating with her good friend and date for the night,
Elaine Welteroth
, about whether or not they should apply some Express Crest White Strips before departing for the evening.
"I'm not doing this, Elaine," James says laughing, noting that they need to be in the car soon. Welteroth smiles and applies the strips to her teeth. It's a big night for her friend, and an ultra-bright smile is a priority.
The founder and creative director of
Brother Vellies
, James landed on a short list of young, impactful designers primed for more success with a nomination for the Swarovski Award for Emerging Talent.
"Right now we're manufacturing in South Africa, Kenya, Morocco, Ethiopia, Burkina Faso, Bali, Mali, Haiti, and Mexico," James says of her collection, which is rooted in artisans from the aforementioned countries producing traditional styles. "To be recognized for the work that we do isn't so much about me, it's about the people across all of these different countries and cultures being able to do what they're so amazing at doing. Supporting that cultural identity is important." As is having a woman of color at the helm, given the fashion industry's historic lack of diversity.
The the surprise of no one, James put together a gorgeous look for the awards, enlisting Alana Wright on makeup, Michael Warren on hair, and Andy Spencer on nails. More on that—and her special recognition—ahead.
---
1 / 22
"I found out about my nomination when I was at The Wing. I was doing a talk with Michelle Obama's stylist. Everyone knew except for me that I was nominated and I thought that I wasn't, so I was just there being emo and talking. Then at the end of the talk Lauren Sherman, who was moderating, told me and I was so excited. And then I found that Kerby [Jean-Raymond] was also nominated and he's such a good friend of mine so I was even more excited." —Aurora James