WWWRN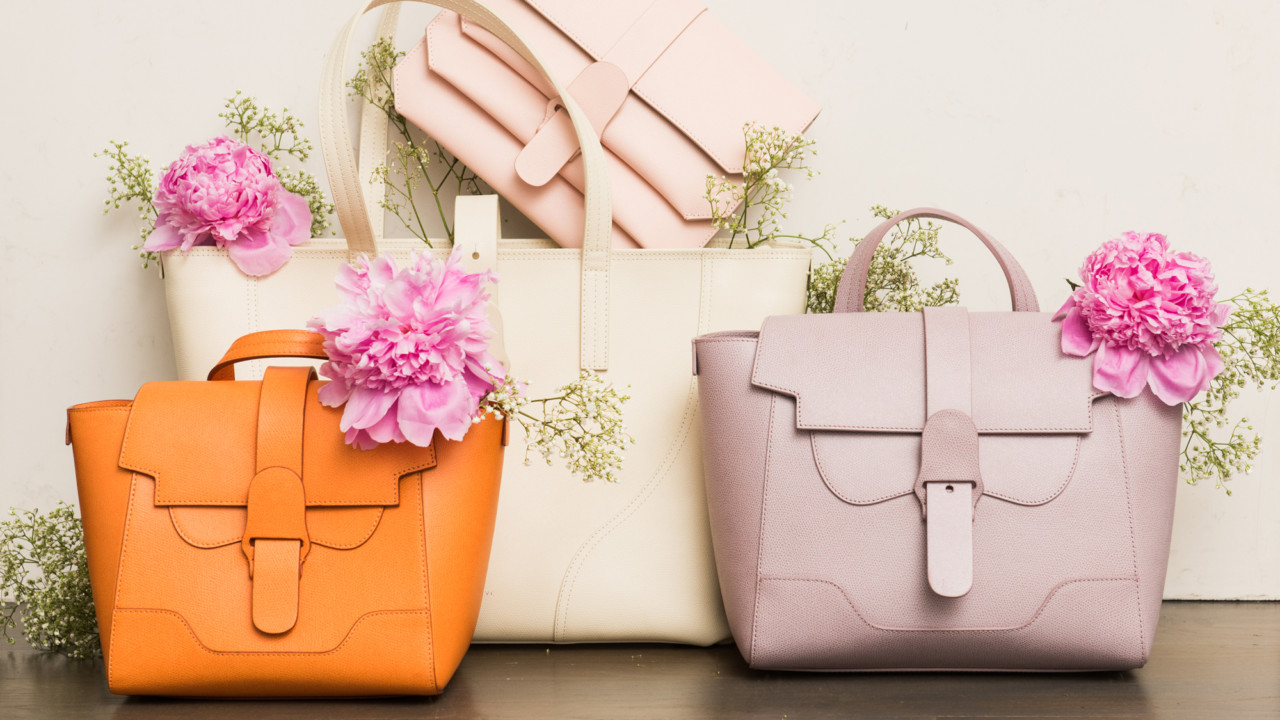 5 Bags Coveteur Editors Want Right Now
For day. For night. For everything. In collaboration with Senreve.
As much as we love clothes here at Coveteur—and it should come as no surprise that we like them a lot—there's a strong case to be made for the handbag being one of, if not *the* most, important part of a look. Hear us out: Most of us have one or two bags that we carry daily—our "everyday" bags, if you will—and anything that you're carrying around that much should be something of quality and substance that you absolutely love, right? It should also be versatile enough to take you from the office to an impromptu dinner or cocktails. And whether you live in a rotating set of basics (denim, white button-downs, neutral tees) or prefer more splashy looks (tulle skirts and crop tops), your bag will always be dangling from your arm or slung across your body, thus standing out. We know this to be true, which is why Senreve has been added to our ever-growing list of labels to watch.
The collection is pretty official by our account (100 percent genuine Italian leather, made in Florence, includes a style that can be worn as a backpack!), but as with most ranges that get our attention, the real clincher is how well the bags work with our dream outfits—whether we're dressed for work or play. More on that ahead.
---
Noah Lehava
Senior Editor: Health and Wellness
1. Senreve Lavender Midi Maestra: When it comes to bags, two things are essential for me: one, that it looks good; and two, that it's functional. I hate a finicky bag, so the fact that this one can convert from a backpack to a tote and fits all the stuff I end up lugging around is why it's worth the buy.
2. Reformation Ava Ivory Dress: Nothing quite encapsulates the essence of summer like a white dress. And let me tell you, no other dresses fit me like Reformation's. I'm by no means model size, but everything I purchase here makes me feel phenomenal, and I'm a huge fan of their sustainable practices. It makes this dress infinitely cuter.
3. Marlo Laz Mini Eye Earrings: Ever since I hung out with Jesse at her home and saw her jewelry pieces up close, these mini eye rose gold earrings have been on my wish list. The main stone is one of my favorites, malachite, and the pair are just the right size so they can easily be worn with a white tee and jeans or a fancy gown.
---
Monique Kamargo
Editorial Producer
1. Senreve Blush Crossbody: For me, the most important factor when purchasing a crossbody is the size. It should be small enough to carry around all day, but big enough to fit everything I need. This one does just that, and I love that it has so many uses: purse, clutch, and pouch! Plus, it comes with a chain and a leather strap, so I can easily change up my look from day to night.
2. Ulla Johnson Ruffled Maxi Dress: With summer quickly approaching, I'm stocking up on as many maxi dresses as I can afford. When it comes to creating perfect maxi dresses, I consider Ulla Johnson one of the queens. I've been on the hunt for a white maxi for a while, and I can't wait to wear this one all summer long.
3. Laura Lombardi Gilia Earrings: It was hard for me to choose just one pair of Laura Lombardi's earrings, because they are all so good. I've been wearing my classic hoops every day for way too long now, and these long earrings are the perfect statement pair to help me switch it up for the summer.
---
Leah Faye Cooper
Senior Features Editor
1. Senreve Sand Doctor Bag: Despite the fact that I'm often wearing a minidress and sneakers or a crop top and jeans, I do like to look somewhat put together. That's where a great bag comes in. No matter how casual my outfit is, a sleek, structured bag pulls everything together for a more polished look. I'm currently into this doctor bag—the goes-with-everything color is great, and there's a removable cross-body strap in addition to the top handles. I love a piece with options.
2. Keepsake Moonshine Top: So, about my affinity for crop tops, here's a good example. Ruffles, lightweight, polka dots, and a fun, bright red color. I need this in my wardrobe immediately.
3. Everlane Kick Crop Jean: One of my coworkers has these jeans, and I tell her how much I want them every time I see her. They look great, and according to our discussions (there have been many), they have the perfect amount of stretch and are really comfortable. I hate to be a copycat, but I don't think I'll last another season without them.
---
Jodi Taylor
Associate Editor
1. Senreve Tangerine Mini Maestra: I'm obsessed with mini bags, so much so that I wrote a whole story about it. I also have a ~thing~ for orange. And I love backpacks. You see why I'm obsessed with this tangerine mini? It has everything—it'll be my go-to all summer long.
2. Mercedes Castillo Izar High: It would be straight-up disrespectful not to pair an equally beautiful pair of shoes with such an A1 handbag. I love a good pair of white shoes just as much as the next person and love the fact that these will pair perfectly with literally everything in my closet.
3. Cult Gaia Oversized Hoop Earrings: This summer I'm focusing on my accessory game. I'm thinking a basic wardrobe of white tees and vintage Levi's, and punches of color with all my accessories, these earrings included.
---
Hannah Baxter
Editor
1. Senreve Cream Voya Tote: As much as I'd love to embrace the tiny purse trend, I tend to freak out if I don't have a laundry list of products in my bag at all times. I'm talking mints, perfume, hand sanitizer, lipstick, sunnies… The list goes on and on. With that in mind, totes are a year-round essential in my closet, and this Senreve version is basically made for me. The minimalist neutral goes with all my favorite spring and summer styles, and when I inevitably haul my computer home on summer Fridays, it'll fit that too. And I must say, I really appreciate how organized the interior is—no bottomless pit over here!
2. Daily Sleeper Linen Lounge Suit: As soon as the thermometer tops 80 degrees, I chuck my entire wardrobe in favor of airy, preferably linen, and most importantly, *comfortable* outfits. I sweat like an Italian grandpa, so the struggle to find all of these attributes plus keep my style level 100 is constant. That's why I love brands like Daily Sleeper, who make rolling out of bed and slipping into a matching set insanely easy. You'll catch me in this lounge suit all season long.
3. Marni Satin Slip On: I'm realizing that all I really want out of fashion these days is sleepwear as daywear. Seriously, just look at these perfect Marni slippers. I feel like a bohemian princess with these babies on my feet, and they'll pair perfectly with this whole breezy ensemble.
Want more stories like this?
5 Perfect Outfits for Memorial Day and Beyond
18 Under-the-Radar Denim Brands We Can't Stop Talking About
The 23 Best Blazers You Can Buy Right Now
Part of the series:
WWWRN