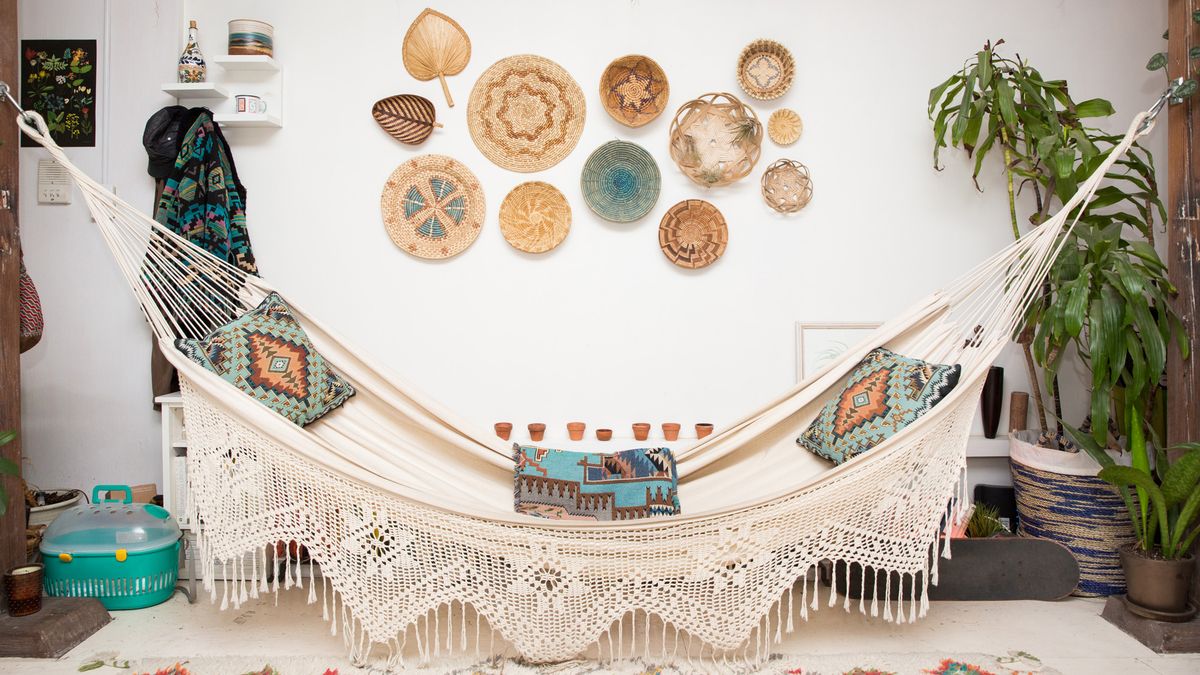 Interiors
This Industrial Brooklyn Apartment Has Over 700 Plants and a Hammock
Model and entrepreneur Summer Rayne Oakes has created a chic urban oasis.
Alec Kugler
Just a few floors above one of Williamsburg, Brooklyn's, most idyllic streets, away from the din of construction and weekend shoppers, is what can only be described as a legitimate urban jungle. How many plants and animals are needed to be considered a jungle, you ask? We think upwards of 700 (over 400 varieties), plus an honest-to-goodness chicken, will suffice.
Burgeoning horticulturalists
, prepare to take notes.
This bohemian oasis is home to model and entrepreneur
Summer Rayne Oakes
, who, for 13 years, has carefully cultivated her
collection of greenery
. "I haven't done the final count," she muses as we wander about the sunny space, slack-jawed. "I usually do a count around this time, for the different types of species and everything." Despite the
baffling amount of plants
throughout the apartment, the overall vibe is one of serenity and calm, much like Oakes herself. A hammock sways between two wooden pillars as we discuss everything from her modeling career to her textile sources to her upcoming book,
How to Make a Plant Love You
. The low hum of grow lights is punctuated only by the occasional flap of Kippee's wings (her hen, preparing to lay her daily egg). Just another day at what might be New York's greenest apartment.
As we prepare to leave, we finally ask if she believes that plants make people happy. "I think [it
'
s] scientifically proven that people are happier around plants," she says, smiling. "But no matter how many house plants you have, it will never replace the beauty of nature." And with that bit of wisdom, we walk back out onto the Brooklyn sidewalk and take an immediate right into
Sprout Home
, a plant store conveniently located on the ground floor of her building. We have a long way to go before our apartments reach jungle status.
Check out Oakes' many tips for plant-lovers, why she still loves living in Williamsburg after all these years, and how exactly she wound up caring for a chicken in New York City.
---