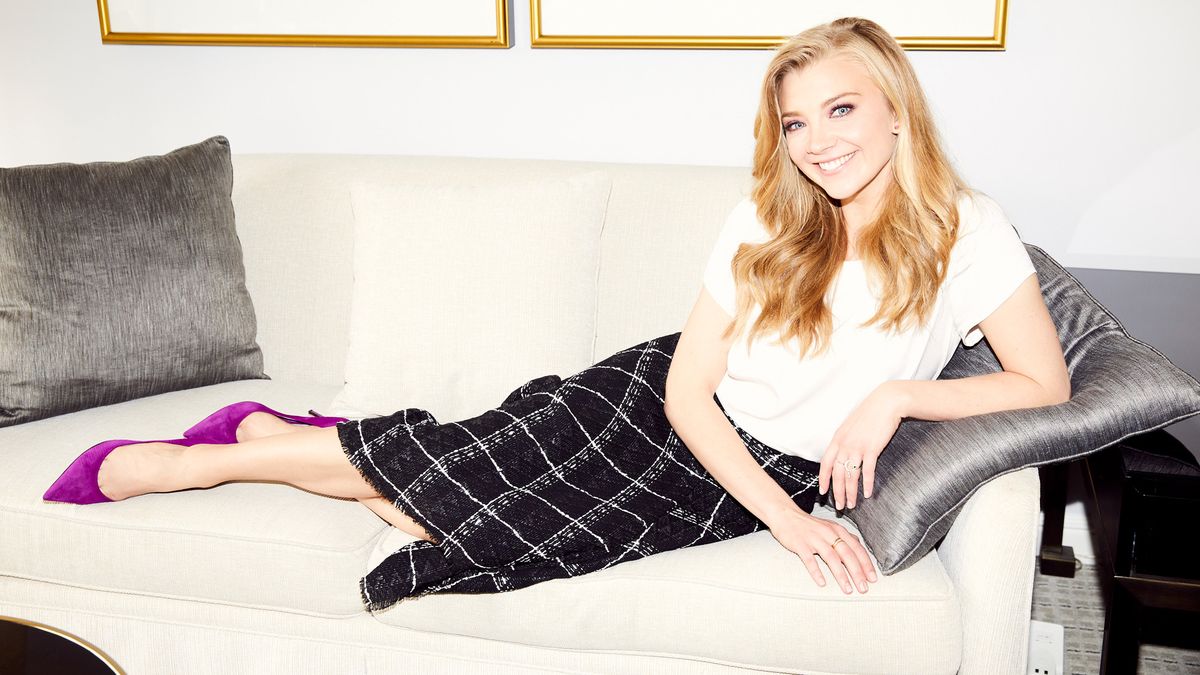 Celebrity
The Game of Thrones actress bares it all in her latest film.
Tristan Kallas
"All I can tell people, with my hand on my heart, is that Anthony Byrne is a feminist. Natalie Dormer is a feminist. And that scene was there to serve an emotional beat in the film."
I'm sitting across from Natalie Dormer (
Game of Thrones
,
Hunger Games
,
The Tudors
) on a couch at the Four Seasons West Hollywood. The actress, dressed in bright purple pumps and the
world's best plaid skirt
, is vehemently defending the use of female nudity in her latest film.
"It saddens me if people think [it] is exploitative," Dormer says of
In Darkness
, a movie she co-wrote with her partner of 11 years, director Anthony Byrne. "But that's their right as an audience member.
That's
what art is. You spend eight years writing something that people will eventually watch, claim, and make their own—and you have
no
control over how it's interpreted."
---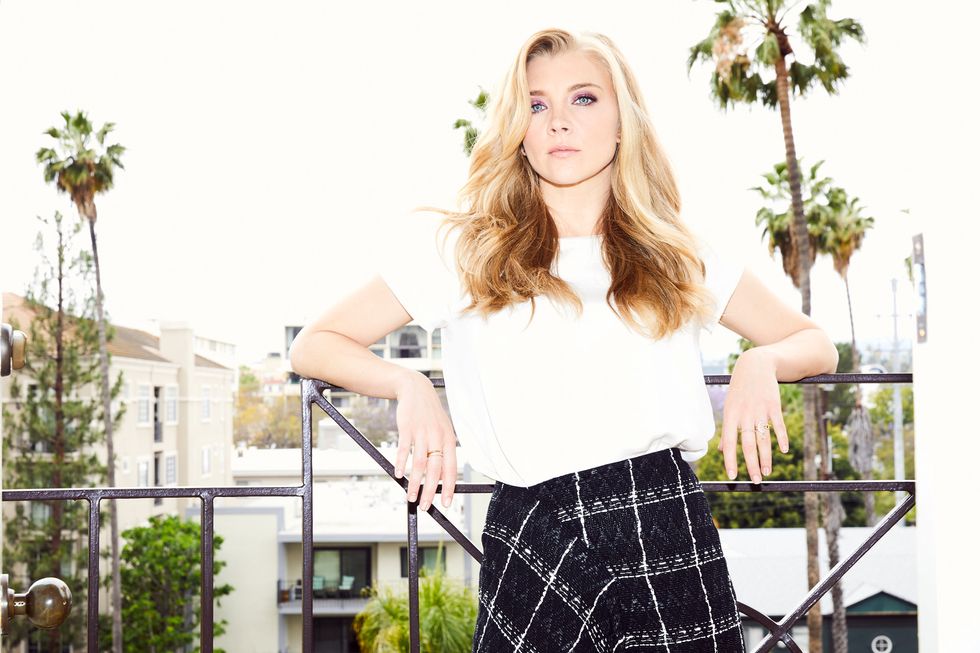 So which scene is in question? The one where Dormer's Sofia sleeps with the man who may have killed her sultry upstairs neighbor (played by the always seductive
Emily Ratajkowski
). It lingers on her naked breasts and back in a way that some reviewers have found artistic, and others have found gratuitous. Dormer, however, says it's a love scene—not a sex scene—that was created to show "women, too, demonstrate connections sexually."
"It's so interesting how the same scene can get such different reactions from different people," Dormer continued. "I think that [an individual's interpretation] is often reflective of something in their own lives. What we don't realize is that when we point at something and say 'this is what this is,' there are three fingers pointing back at us."
Dormer's character is also blind. It's a major risk for the 36-year-old actor, especially considering Hollywood's trend toward hiring actors who possess the same qualities as their character. (Think: Millicent Simmonds in A Quiet Place.)

"Do I think more disabled, transgender, and minority actors should get work? A hundred percent. That should be far more prevalent," she declared. "But the idea that you can only play what you are is a direct contradiction to what acting is. With that school of thought, we would have never had Daniel Day Lewis in My Left Foot. Sean Penn would have never played Harvey Milk. Acting in its essence is becoming something you are not."

To better understand the ability which she was to portray, Dormer spent several days at the Royal National Institute of Blind People in England. She met with blind and partially sighted people of all ages, genders, and cultural backgrounds.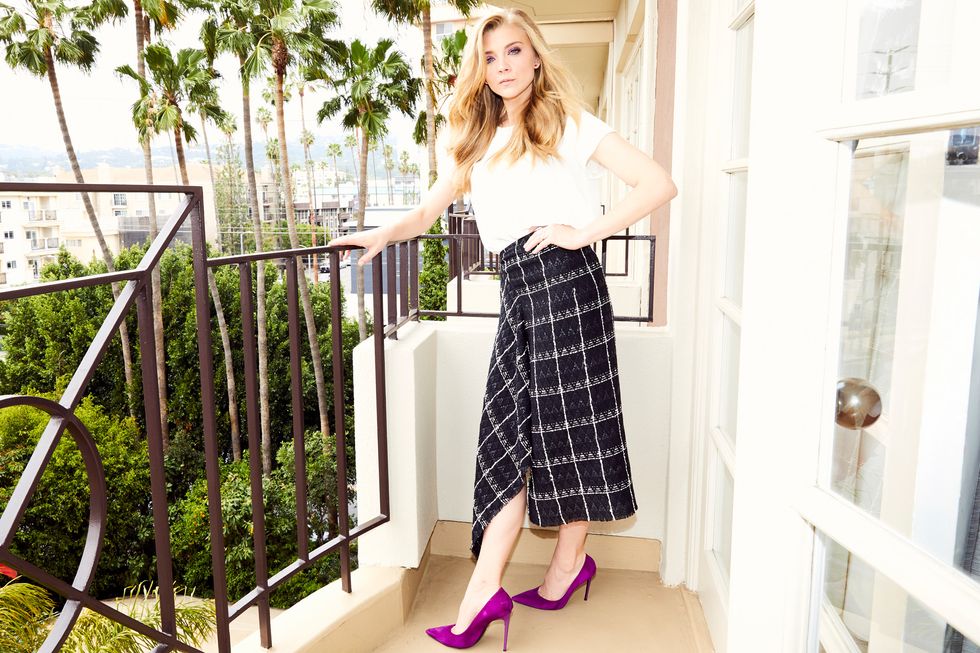 "There were all these myths about being blind that those generous people wanted to debunk. For example, I met this wonderful girl named
Emily Davison
—this bold young woman who is using social media to correct the idea that blind women don't want to wear makeup, do their hair, or be interested in fashion. It was so enlightening."
Dormer, no stranger to glam, was inspired to hear of Davison's dedication. But in her own life, she prefers a low key approach to fashion and makeup.
"I only wear heels for press days. Otherwise I'm in flats," she says. "And I use Aquaphor on my lips, the Mac pencil Fling in my brows, and Caudalie vino spray all over my face. I'm not into fancy stuff, but those things I can't live without."
In Darkness opens in theaters this week.
Want more stories like this?
Jada Pinkett Smith on Parenting, Rebellion & Learning from Willow and Her Mom
We Sat on Christian Dior's Bed with Zoey Deutch and Talked about Life Secrets
We Got Ready for the Met Gala with Kris Jenner