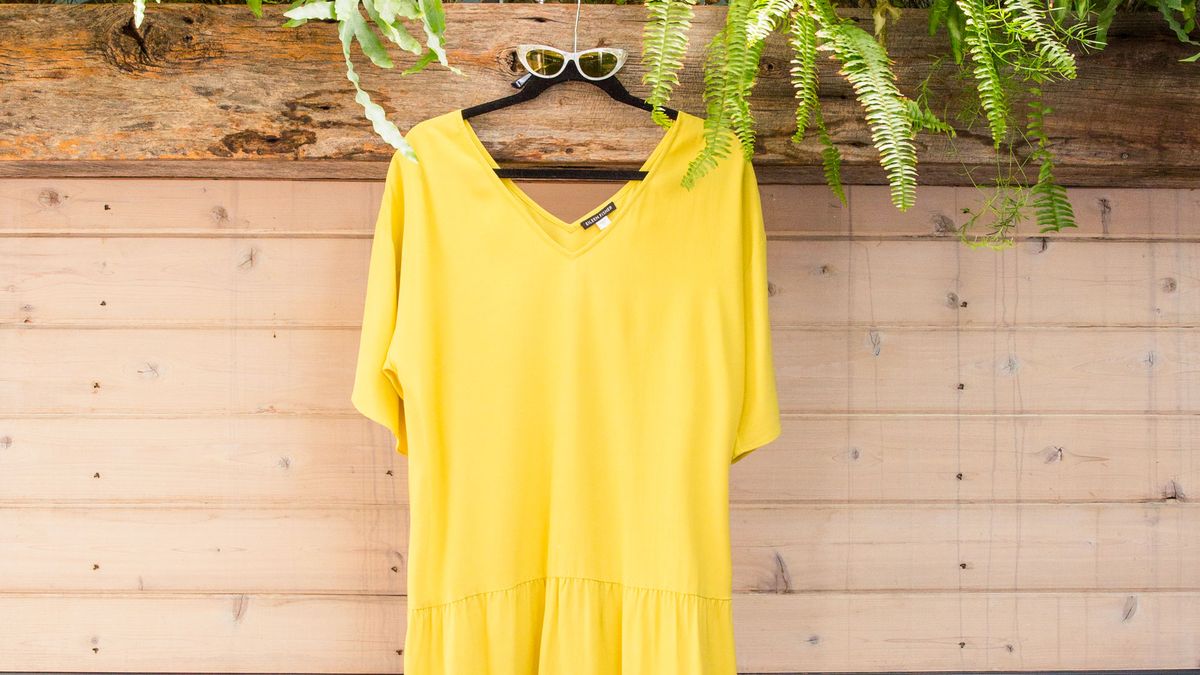 Fashion
Without further ado, presenting your warm-weather wardrobe. In collaboration with EILEEN FISHER.
Alec Kugler
Daniella Deutsch
Remember a few months ago when you were basking in the softness of your new cashmere sweater? When you couldn't wait to wear your over-the-knee boots with everything? Then, the first snowstorm hit, and you were over it. (Same here.)
While we're elated that the weather has finally turned, dressing for rising temps can be tricky. On the one hand, after months of bundling up, you're ready to peel off every layer and venture out in next to nothing. But on the other, you still want to look effortlessly put together. Enter the latest offerings from EILEEN FISHER, and problem solved.
An airy mix of dresses and separates, the pieces encompass a range of colors and silhouettes with the common threads of comfort and versatility. Yes, you can wear them to the office, but when it's time for an off-the-clock barbecue or rooftop happy hour, you'll be all set, too. Direct your attention to the looks below and see what we mean.
---
Shift into neutral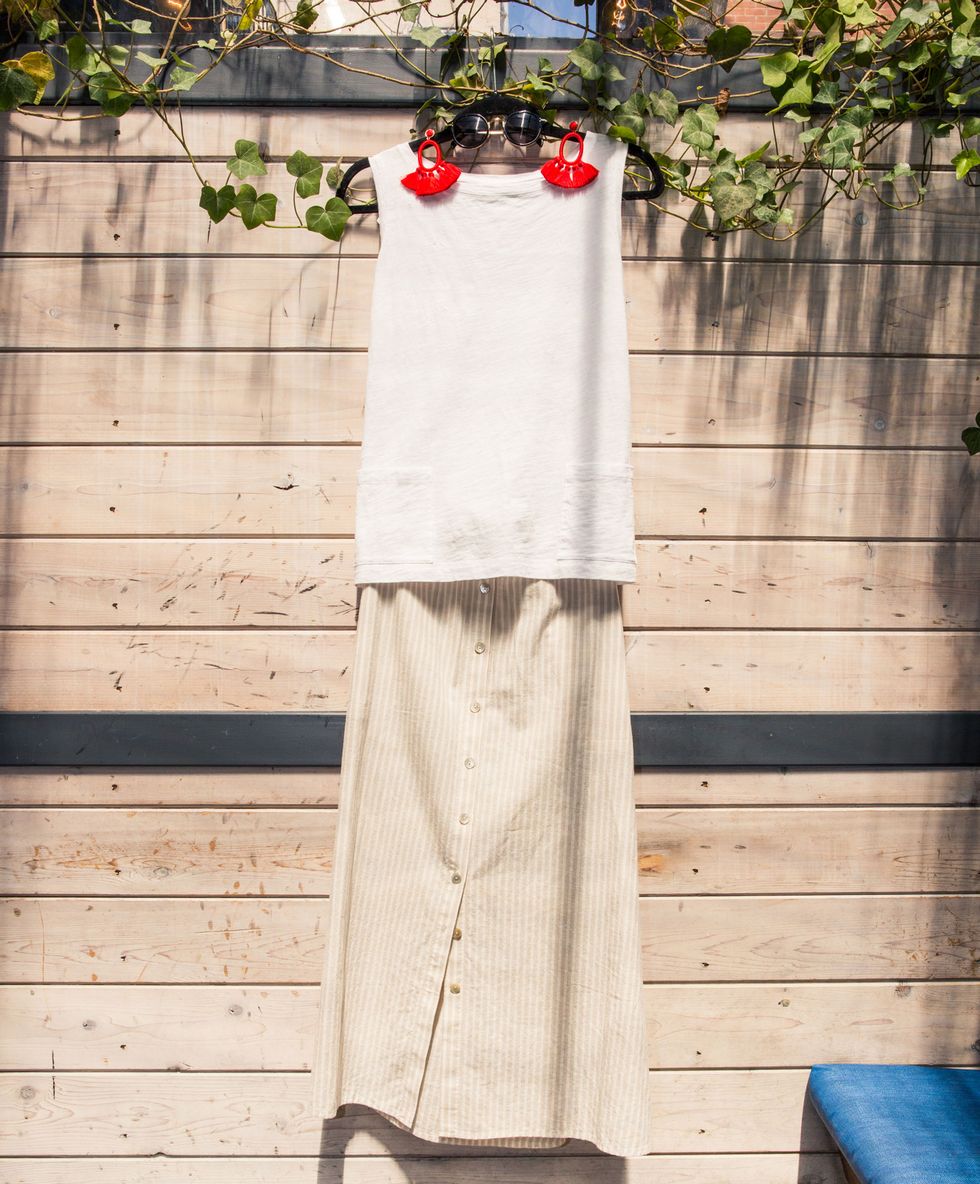 Fashion Credits: Earrings, Bauble Bar
Nothing signals the arrival of spring and summer quite like a wardrobe of neutrals—all the better if they're sleeveless and button-adorned. Allow off-whites and beiges to serve as a canvas for brightly colored shoes and accessories, and keep in mind the appeal of a loose fit. (You'd rather not have clothes clinging to you when temperatures are nearing three digits, correct?) We're eyeing tanks that can be worn tucked in or out, midi skirts that'll flow with the breeze, and on-trend culottes.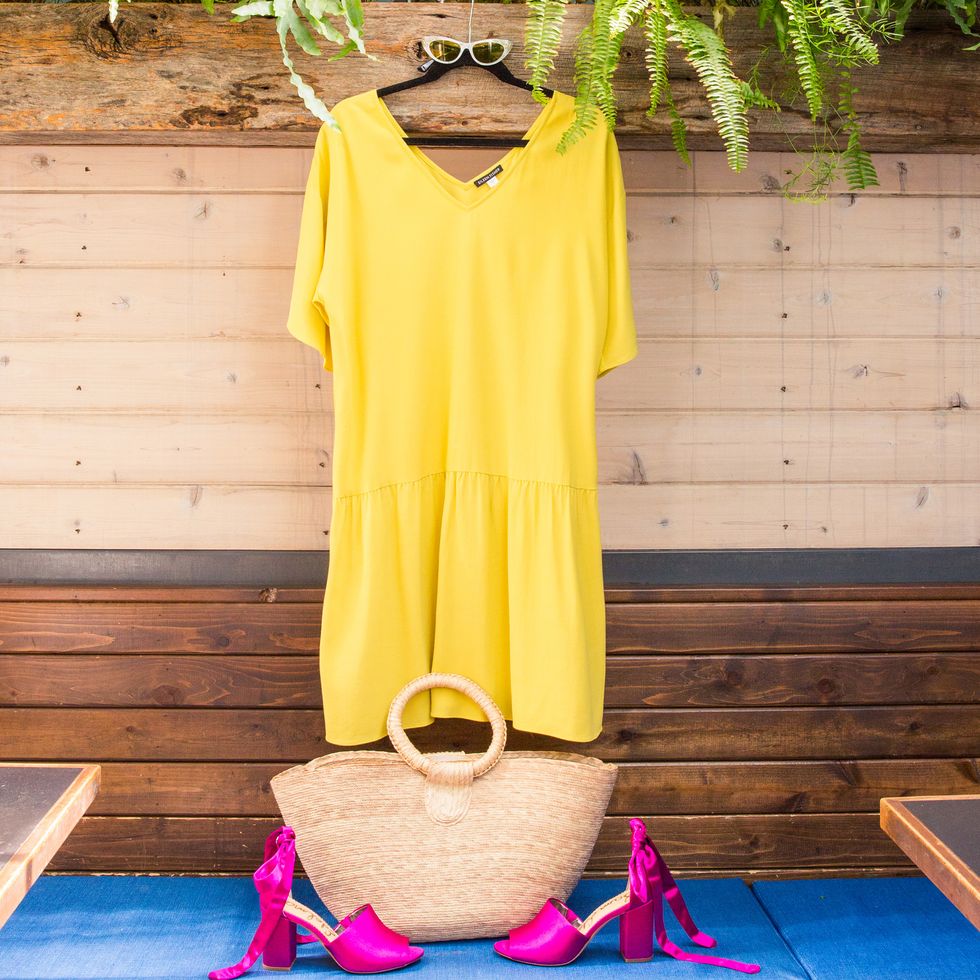 No need to be subtle this season. If you were in head-to-toe black and grey all winter (as we were), you now have full license to reach for bolder pieces. Dresses paired with platform sandals is about to be our official summer weekend uniform, and we like them both as bright as they come.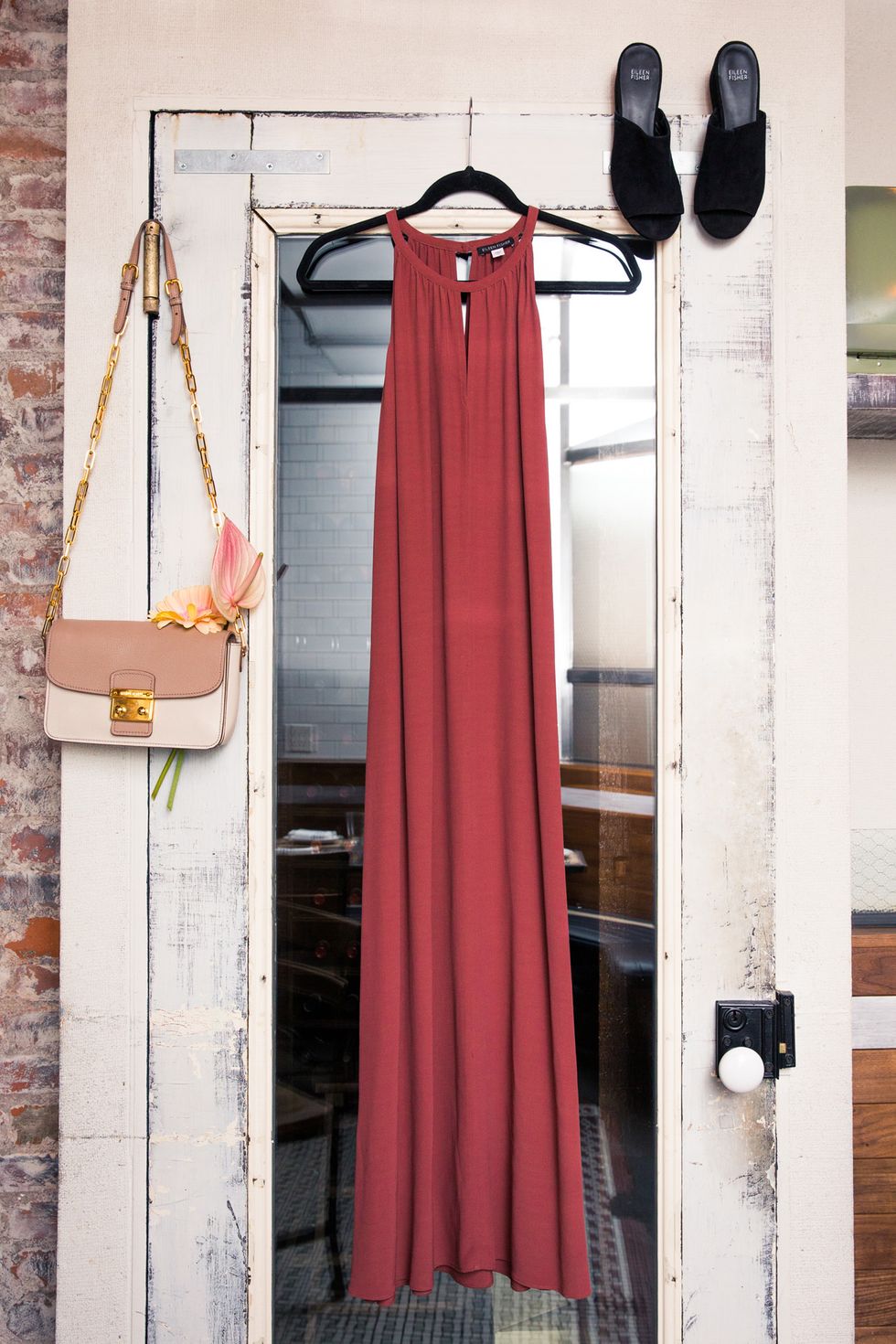 So maybe you don't want to bare your legs every day. We get it—good to change things up from time to time (coincidentally, usually on those mornings you didn't have time to shave...). Enter the midi or maxi dress. Throw on some slides, reach for your favorite crossbody bag, and voilà—you're ready for a sun-drenched outdoor lunch. Or an afternoon at the park. Or anything, really.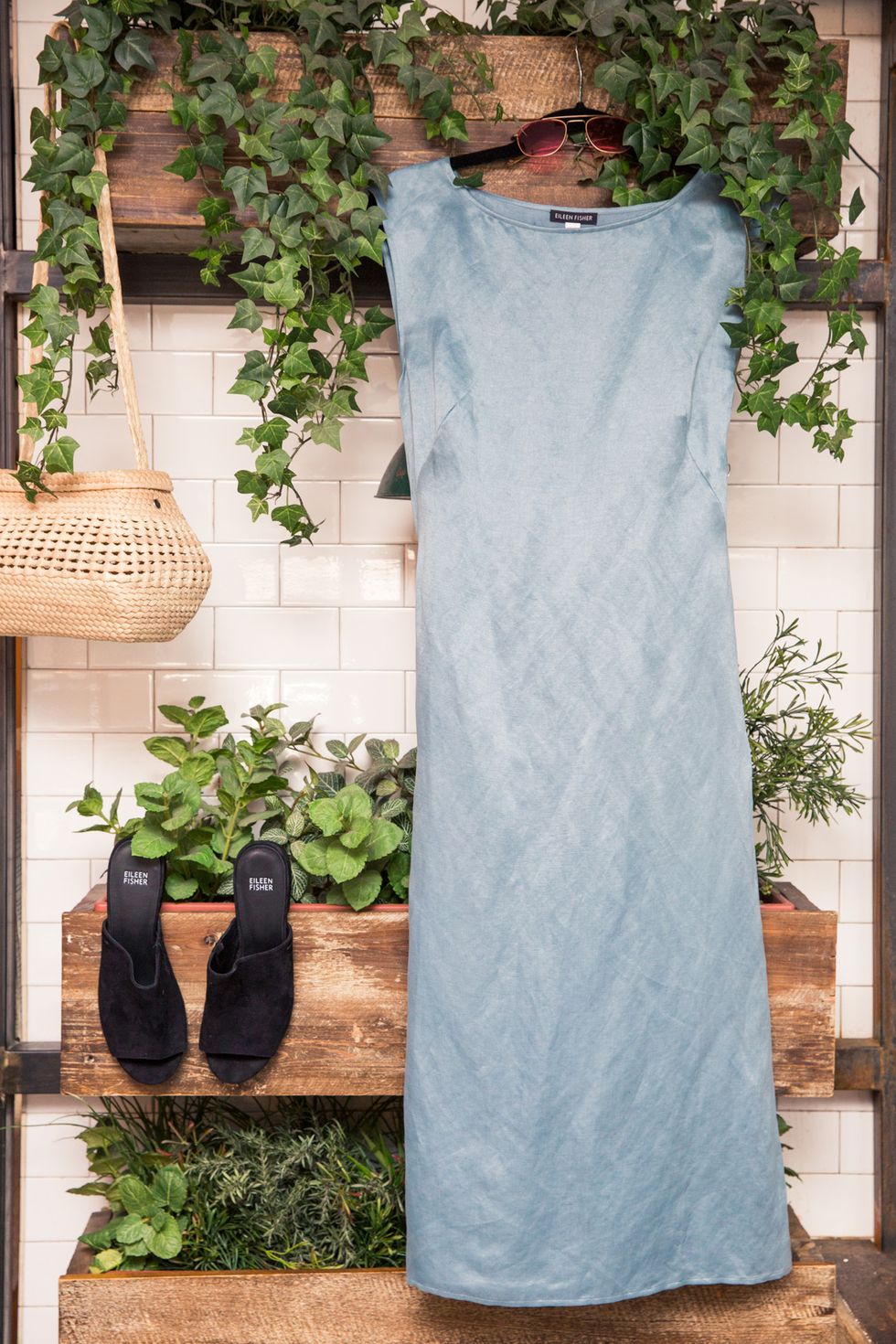 A shift dress may just be the ultimate day-to-night piece—professional enough for a work meeting, but fun enough for whatever you have going on after hours. And let's discuss this material: It's EILEEN FISHER'S signature silk crepe, every bit as luxe as it is light. You may want to snap up a *few* of these.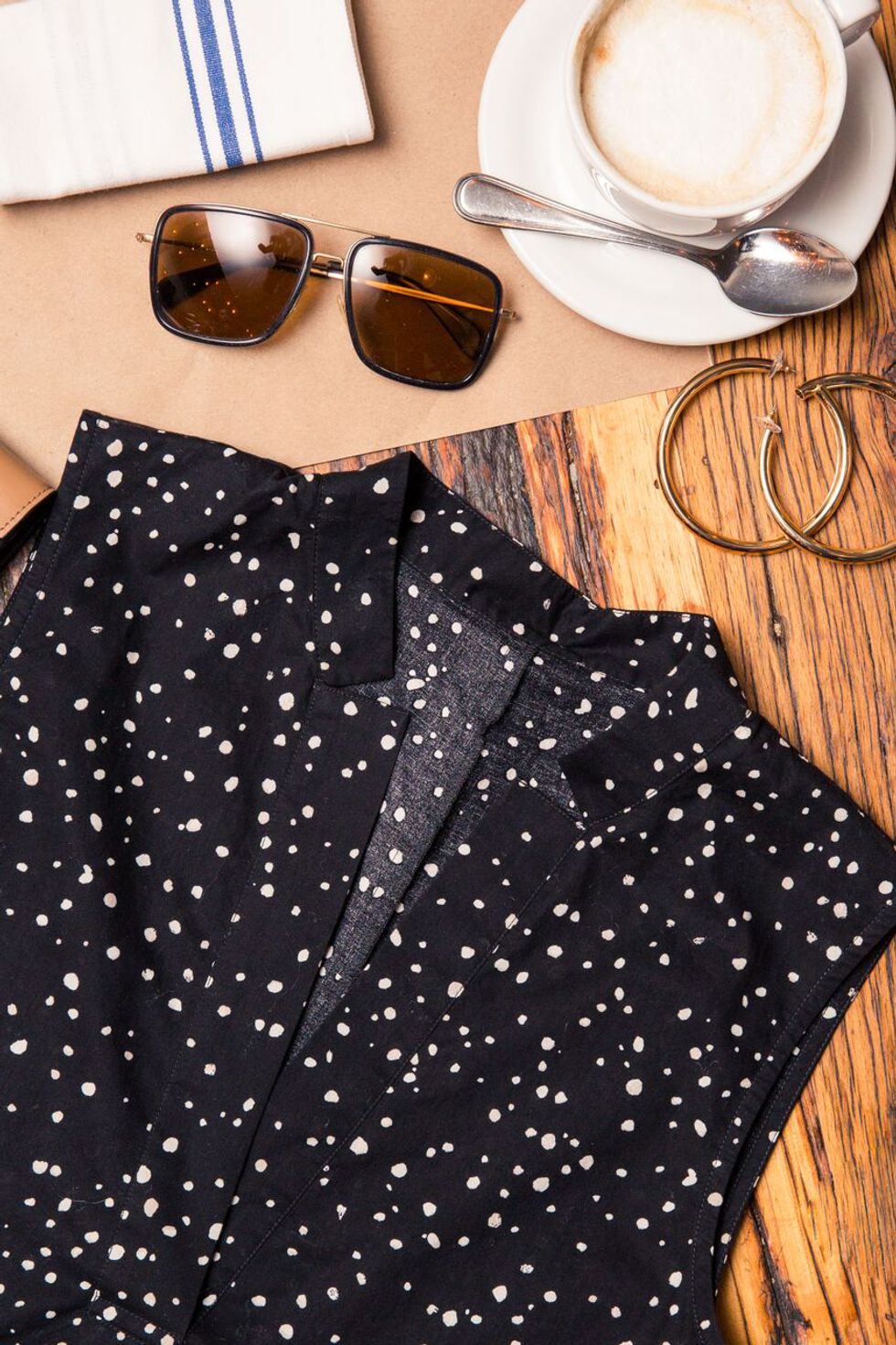 Fashion Credits: Earrings, Bauble Bar
Cold-shoulder and off-the-shoulder looks had their moment—and some have no plans on letting them go anytime soon—but we're bringing it back to the classics this season. Think sleeveless blouses, dresses, and tunics, both collared and crewneck, in solids and fun prints. Just add hoops and sunnies.