This London Apartment Will Make You Want to Wallpaper Every Room in Your Home
The sisters of de Gournay *really* know what to do with a place.
Interiors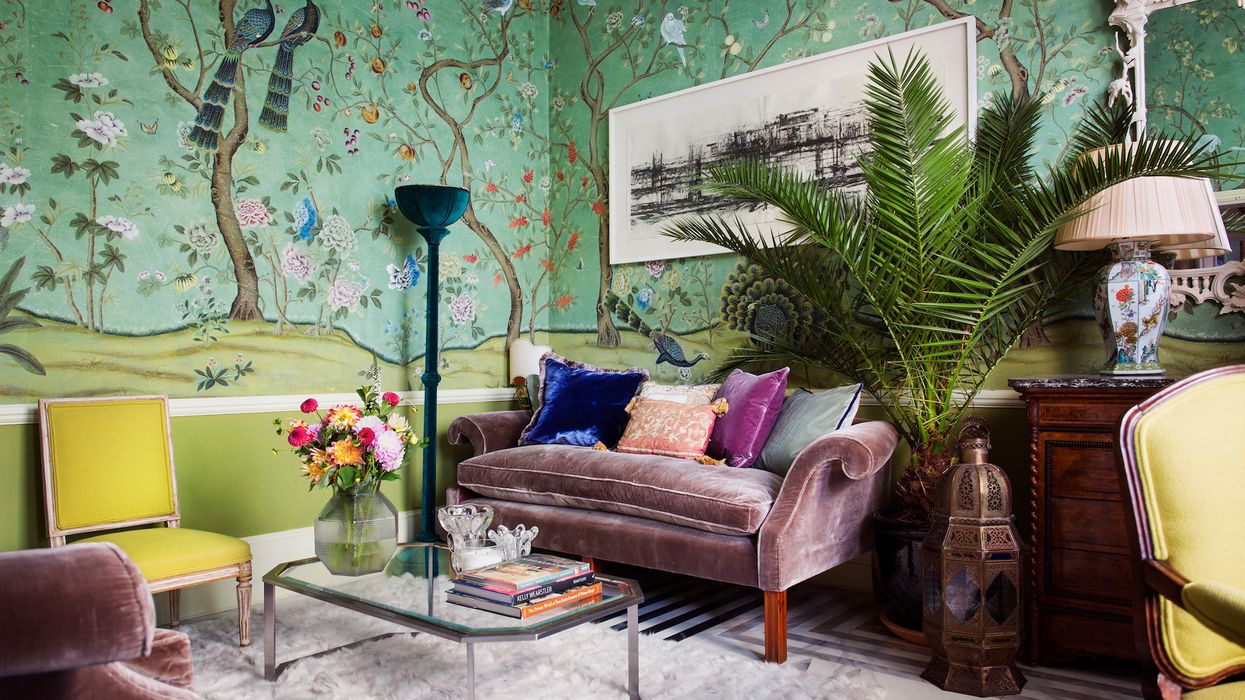 With every home we enter (and we enter *a lot* of them), we walk through and immediately take note of the design and decor elements. After we leave, we hardly let the door of our Uber close before dreaming up ways to do something similar in our own—admittedly much smaller—apartments. Our current obsession is with wallpaper. We first fell in love with it in Brazil, and now we're smitten all over again thanks to the sisters of London-based bespoke wallpaper company de Gournay. It's essentially the CHANEL of the wallpaper world. (No, but seriously—this wallpaper even has a layer of silk in it. More on that later.)
Sisters Hannah and Rachel Cecil Gurney joined the family business six and eight years ago, respectively, after growing up in a home that was constantly being transformed with new wallpaper. (Their father, the founder and OG of the brand, was always swapping out styles). Fast-forward and the sisters are now co-directors of the luxury wallpaper company. "People love to ask us what our specific job titles are, but…we're each directors," Rachel says, Hannah finishing her sister's thought, adding, "We don't really have formal titles—we're both getting very involved in the sales, PR, marketing, design, and HR."
About five years ago, the two decided to buy an apartment together. The first order of business in the new pad? Doing a few test installs with new wallpapers, of course. One thing led to another, and now the entire London home is wallpapered with everything from flowers to peacocks. Lucky for us, they took us on a virtual tour. Click through for some serious wallpaper envy, which may prompt you to cover your bathroom walls with fish. You've been warned.
---