7 Secrets I Learned Making $11 Million for Charity
Here's how to make that do-good hustle happen.
Living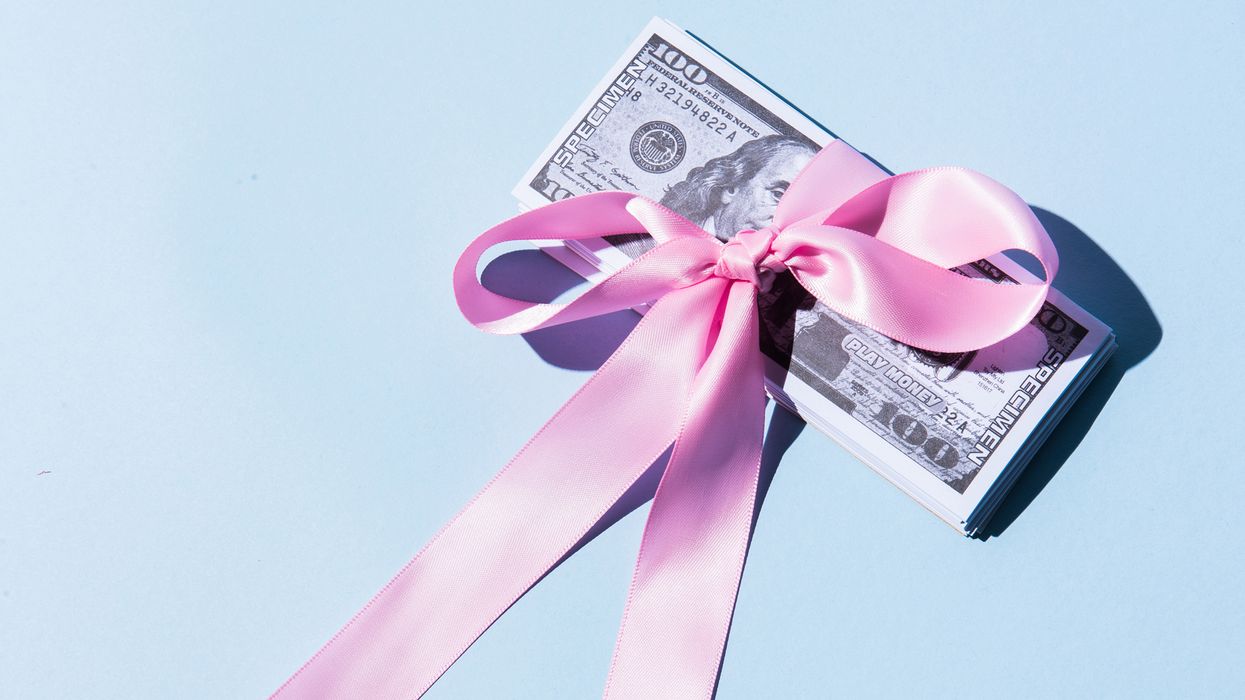 People always ask me, "What's the best beauty advice your mom and aunt have ever given you?" They ask because my mom and aunt are Jean and Jane Ford, the identical twins who co-founded Benefit Cosmetics. So of course, people are dying to know what sort of beauty hacks they passed along to me. Maybe some sort of crazy technique with Hoola? With a born "knowing" for a smoky eye? I'm pretty good at applying makeup and, of course, I can give you tons of advice on brow products, but the thing they drove home each and every day was one simple idea: Take action. Be a do-er more than an observer, and always "turn a NO into a NOW." Never have those words been truer than in 2015, when we launched the Bold Is Beautiful Project [Editor's note: For the month of May, all profits from the in-store brow services go to philanthropic causes]. The year leading up to the launch, as well as the three years since, have been a crash course in philanthropy education, teamwork, and pushing like crazy to Get. It. Done. It's a labor of love, but guess what? In just three years, we've raised $11 million, and I think we're just scratching the surface. Who knew brow waxing could change lives?
1. Become your own expert
Conceptualizing and launching a global philanthropy program,which is executed by 19 countries, working with over 35 charities around the world, is not a simple task. We very easily could have hired someone with a background in corporate philanthropy to help guide us, but that person wouldn't know anything about who we are as a brand and all the history. I say don't outsource something that requires intimate knowledge of your key brand philosophy and DNA to make it work. No one else knows your brand the way you do, so dust off those reading glasses and learn it yourself. It'll ultimately be that much more impactful and authentic.
2. Be bold
If you don't ask, the answer will always be no. Especially in the world of charity, don't be shy about asking if you can get something for free or for a discount. Be respectful but persistent, kind yet demanding. You'll be surprised at how willing people are to help.
3. Be patient, but also be reactive
Know that your idea might launch or start off slow, so learn to be OK with the feeling of uncertainty, but don't ever get lazy or assume it's perfect from the beginning. Always be analyzing and looking inwards to see what you should be adjusting and changing to maximize potential. We've made big and small changes to our program since its inception. From logos to taglines to complete digital campaigns. It's a constant work in progress, and that's totally OK.
4. Know your audience
Understand what makes your customers excited and passionate. Target that understanding to bring momentum to your cause. At Benefit, we built such a deep core of understanding and companionship with our customers. If we need them to be our army for change, our message has to resonate with what they expect and trust from Benefit. Don't stray from what you do best and what your customers like about you.
5. Be clear and quick to the point
It's your business, so of course you know all the details. But never assume people know what it is you're trying to tell them. There's a game I like to play with myself: No matter who I'm talking to (editor, retailer, customer), I pretend they have never heard of my product or idea. That forces me to be laser-focused on the most critical aspects of the program without getting bogged down in the minutiae. Assume that your target audience has about five seconds of time to spend on what you're telling them. Then figure out how to get your message across.
6. Never enough praise
Everyone in the process, especially when it involves charity, needs to be recognized. From the corporate staff to field staff to retailers to charity partners. It's a complete group effort, so make sure to spread the love. And, like mom always said, a handwritten note is best!
7. Have fun!
Through everything I've done, learned, and discovered about my coworkers and myself through this process, the thing that stands out the most to me is how much fun it has been! I got to build a house in Thailand earlier this year with Habitat for Humanity for a woman and her daughter, and even though it was 95 degrees, so humid, and I knew nothing about bricklaying, we didn't stop laughing and joking the entire day! Earlier this week I helped facilitate a makeup tutorial class with Look Good Feel Better here in San Francisco for a group of women going through cancer treatment. I met the most lovely woman, Dana, and she and I were joking and laughing for the entire class (I think we got in trouble). I can't help but think that hour spent smiling and laughing helped her even more than her brow product did. Bottom line is that it's essential to find the joy in what you're doing.
Maggie Ford Danielson is the global beauty authority at Benefit Cosmetics.