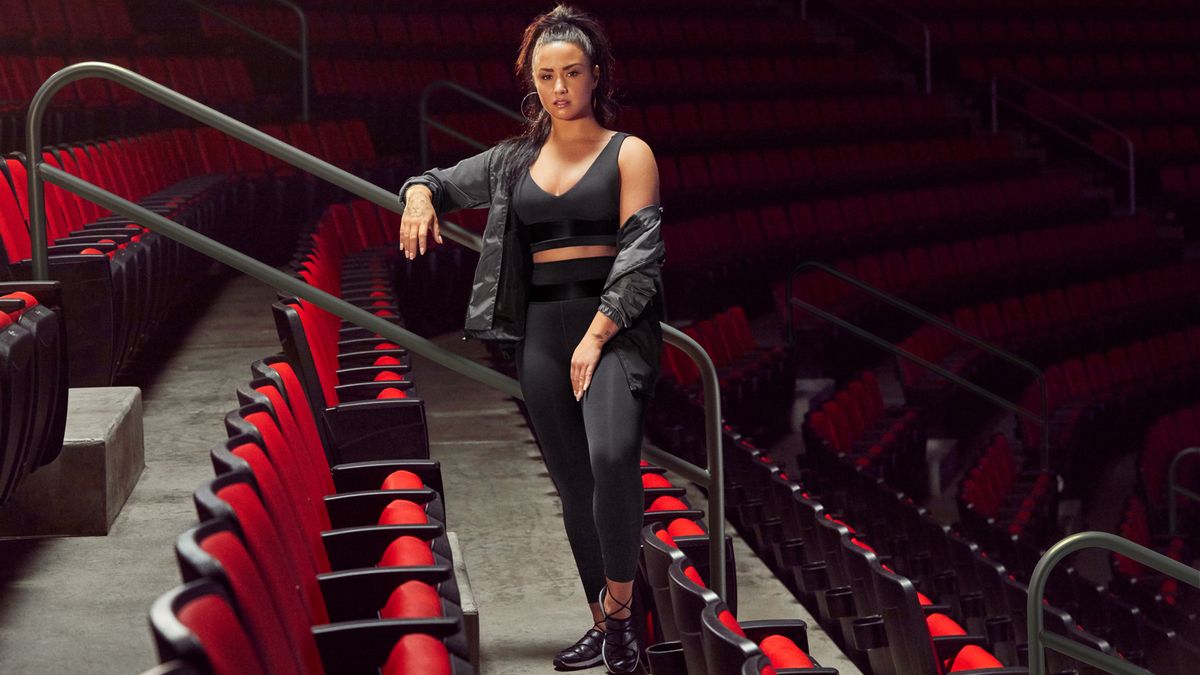 Celebrity
Demi Lovato on the Fitness Routine That Gives Her Confidence
And why she'll never put too many rules on herself.
You could publish a book with all the excuses I can come up with for why I can't make it to the gym any given day. But a phone call with Demi Lovato (I was in New Zealand, she was in L.A.) amidst her multi-city international tour was all I needed to realize that any one of my expertly crafted excuses were null and void—because if Lovato can find time to get to the gym, I sure could, too. Aside from back-to-back performances, rehearsals, press obligations, and designing another collection with Fabletics releasing this month, she makes sure to find time to work on her physical and mental health. Below, we chat about how she starts her day, refuels backstage, her ultimate workout, and her favorite pieces from her new Fabletics collection.
---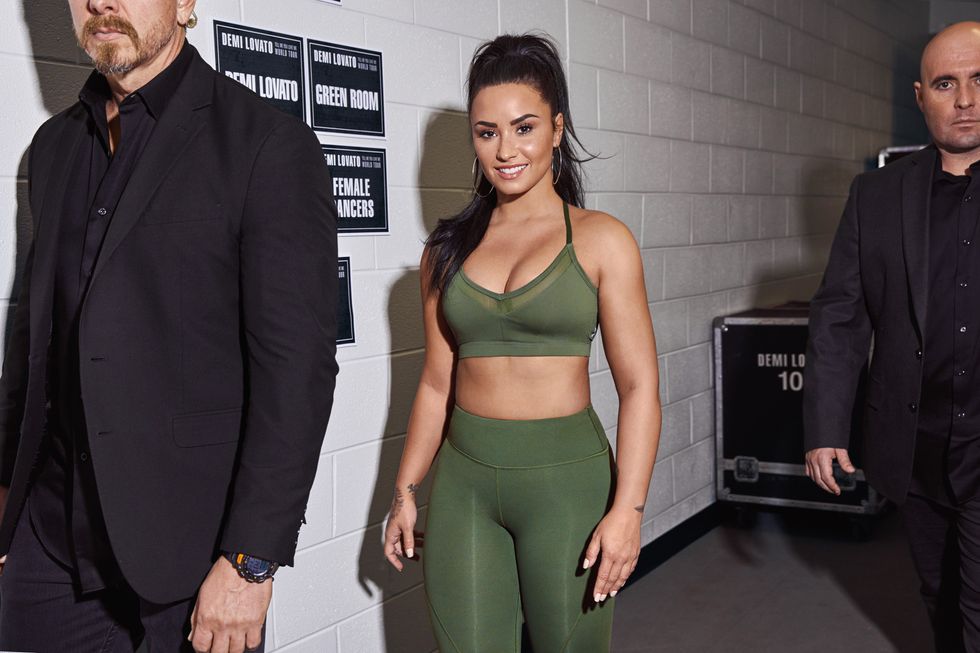 What's the first thing you do every morning?
"The first thing I do is open my eyes [laughs]. I roll over, and as sad as it is, I check my phone. I just want to make sure that I didn't miss any phone calls from my mom."
What's your ultimate breakfast?
"I love pancakes. That's my favorite breakfast. And waffles. I like a Belgian waffle."
What does wellness mean to you?
"Loving yourself and finding a balance in life, with all things positive and negative that happen to you. Loving yourself, no matter what."
How do you stay fit while on the road?
"I love training [mixed martial arts]. A part of that is learning jujitsu. You can throw people and take people down. [It's] really cool. It just feels powerful when you do it.
"Because I've started training MMA and because now I feel like I'm able to protect myself, it's given me a confidence that I didn't have before and I didn't realize I was missing. I just feel safe and proud of myself that I know these skills. And that I might be able to take care of myself if something happens and, god forbid, security wasn't around. It also helps with my mental clarity—taking care of my body helps my mind."
Where do you channel the willpower to go to the gym?
"I find that motivation just knowing that I'm going to have fun. It never feels like a chore when I get to train and do what I love to do. I kind of found a passion for mixed martial arts, and so I love doing it and I know that I'm going to have fun when I get in there. Some days are harder than others, but remembering how much I love it helps me get in there."
What advice would you give anyone looking to live a healthier lifestyle?
"Get in the gym. I think that breaking a sweat can make you feel so much better and release stress. Eating healthier helps a lot, too. What we're putting in our bodies affects our minds and our bodies. It's important that if we want to feel good, we treat ourselves good."
Do you set any guidelines for yourself nutrition-wise?
"I don't put any rules for my diet [on] myself. When you start doing that, you start craving those things more. That's how it is for me. I say, 'I'm not going to eat carbs.' Well, I'm just going to crave carbs tomorrow, and then when I get carbs, I'm just going to eat a lot of them. I don't put rules on my food anymore."
After a crazy day of rehearsals and performances, how do you chill out?
"I like to put on my sweats, take off my makeup, and watch some crime shows like Forensic Files, Dateline, and 48 Hours."
Do you have anything crazy on your rider?
"I asked for ginger root. It just looks weird. It's not weird to have it because it's just ginger. I'll put it in hot water."
What is your ultimate indulgence?
"[That] would be chocolate."
What are your favorite things to work out in from your new Fabletics collection:
"I like the high-waisted fold-over 'Powerhold' pants. Those are really great. I feel supported when I'm working out. And also I feel supported when I wear the sports bras, as well. I like black [colorway] a lot."
Photos: Courtesy of Fabletics
Want more stories like this?
Ariana Grande Opens Up About Her Emotional Tour & Keeping a Healthy Perspective
Jessica Springsteen Is a Champion Equestrian with a Goldfish Cracker Addiction
Busy Philipps on the Most Disgusting "Diet" She's Ever Tried