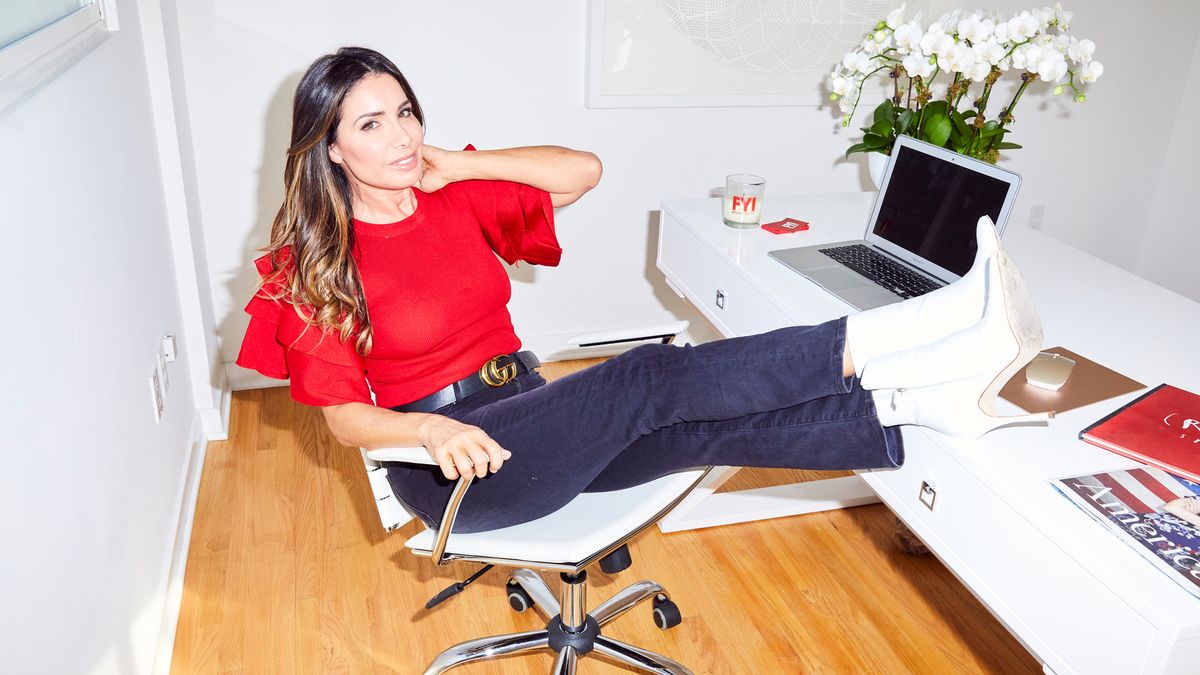 Career
The FYI Brand Group founder helps clients like Jhené Aiko and DJ Khaled find their niche.
Tristan Kallas
Don't call Tammy Brook a publicist, because the founder of FYI Brand Group is much more than that. Starting her career as a music executive at Empire Management—under the guidance of Patrick Moxey and working with hip-hop group Gang Starr—Brook launched her boutique PR firm in 2001 and by 2006 had branched off with an entertainment division working alongside Jonathan (J.R) Rotem to help launch the careers of Sean Kingston and Jason Derulo, and also worked with hip-hop royalty Sean (P.Diddy) Combs. It was then that she met one of her longest-standing clients, DJ Khaled, and garnered fashion clients including Jay-Z's Rocawear, Levi's, and the NBA.
By 2010, Brook realized it was time to officially transition into a full-fledged strategic agency (she had, arguably, been securing collaborations between recording artists and brands before it was a *thing*) and taken on clients in fashion, art, music, and culture, opening offices in New York and L.A. Just shy of two decades in, we sat down with Brook at her L.A. office (which was in the midst of Brook's inaugural curated art exhibit) to talk about her extensive CV, how she helps create a career roadmap for clients like Russell Westbrook, Jhené Aiko, and Pusha T (to name a few), and how to get into the game.
---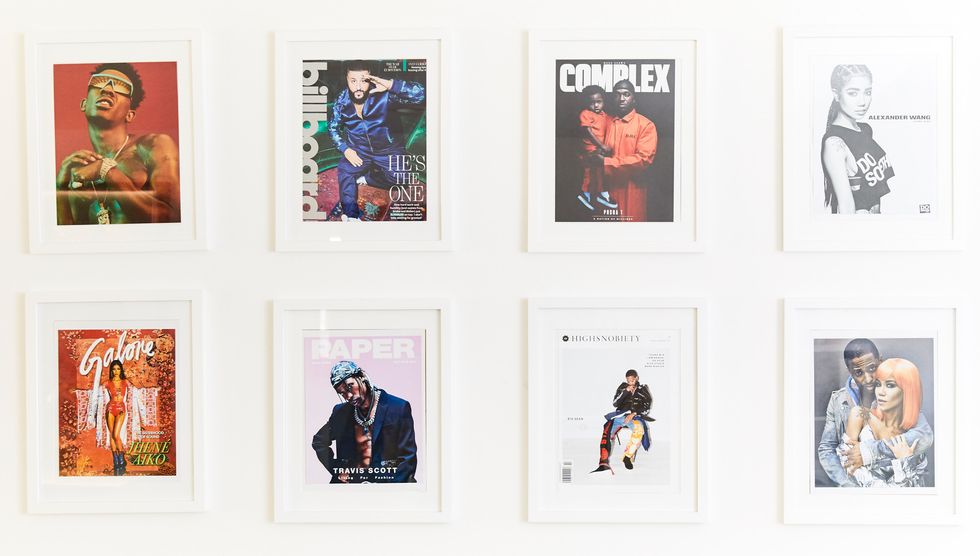 Her client roster is part of her agency's DNA:
"My client roster is carefully curated like an art show. That's the best metaphor for how I do it. I'm very fortunate to go after what I want. It has to be a client that is a multifaceted brand, whether it's a music producer or an athlete, a tech start-up, a fashion brand, or a social impact organization. They have to be moving the dial of pop culture. There has to be something that is unprecedented about this client. There has to be something that will potentially break the internet. My clients have to be in the culture. For example, look at Travis Scott. He is the culture. He is a brilliant, unprecedented brand in himself with no competition. You know he's multifaceted in being a creative director. He creates his own content, and he's a brilliant man. And Jhené Aiko—she's a dream. She's so hands-on. She illustrates. She's a fashionista. She's a passionate philanthropist. She comes from the heart in everything she does. She's led this recent movement of female urban contemporary artists since 2015 with her three Grammy nominations.
"Everyone that I represent, you can take them and you can say there's no one else like them. DJ Khaled is another great example. He was very successful before he went viral. We're constantly disrupting pop culture. Someone like French Montana—he's so unique. He is such an amazing ambassador for his culture—being an Arab immigrant, coming here at such a young age and barely speaking English, to where he is today. It's an honor to work with someone who has such massive heat around his music. We built a hospital with him. It's so inspiring."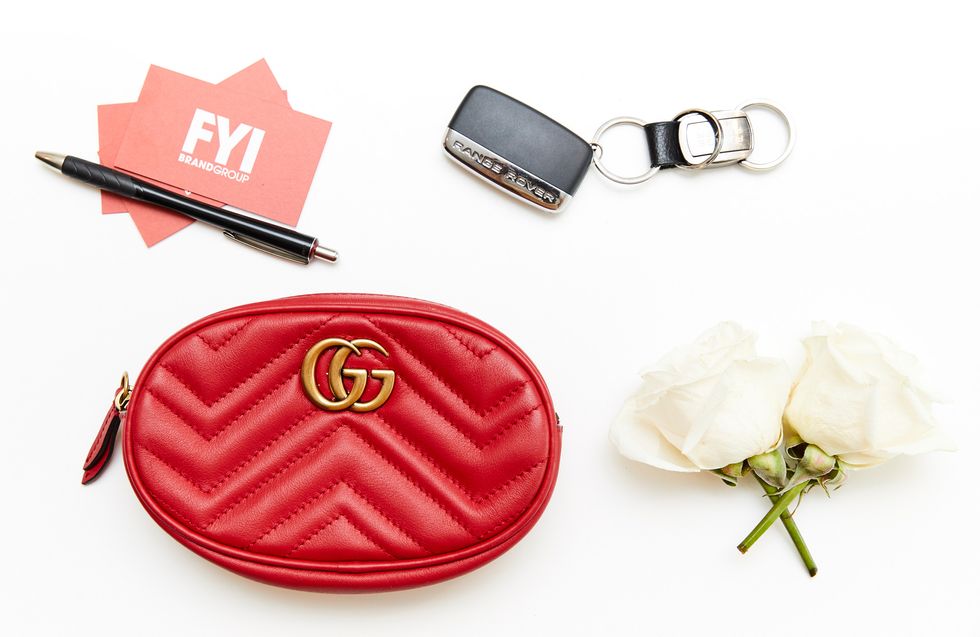 Why philanthropic work is part of the equation too:
"We work with Get Schooled, another social impact organization, as their agency of record. We're creating lasting programs with them. We do rapid response programs. We did a poetry campaign for them. It's just so moving to see that we can change lives. From Pusha T working closely with Obama to bring awareness around prison reform, to DJ Khaled helping spread the message of the need for affordable healthcare. Both of them campaigning with Hillary Clinton—we were on the forefront of it. It's beyond rewarding."
How she paves the right path for her clients:
"You have to be very strategic. You want to have a brand that's going to juxtapose the brand of the client. It has to be a very obvious juxtaposition, or it has to be an obvious tie-in, like, 'Oh, Russell Westbrook and Tumi, obviously!' On the flip side, when it's someone like say, Pusha T and Marcelo Burlon—he was the first to do one of those campaigns. We went all around the world and we did tour merch with Pusha, and it was a cultural movement. You don't want to be the fifth celebrity to do a collab unless the collab is massive. It's always trying to be the first. It's always trying to level up on finding the right partner that's going to break the internet and not dilute your brand."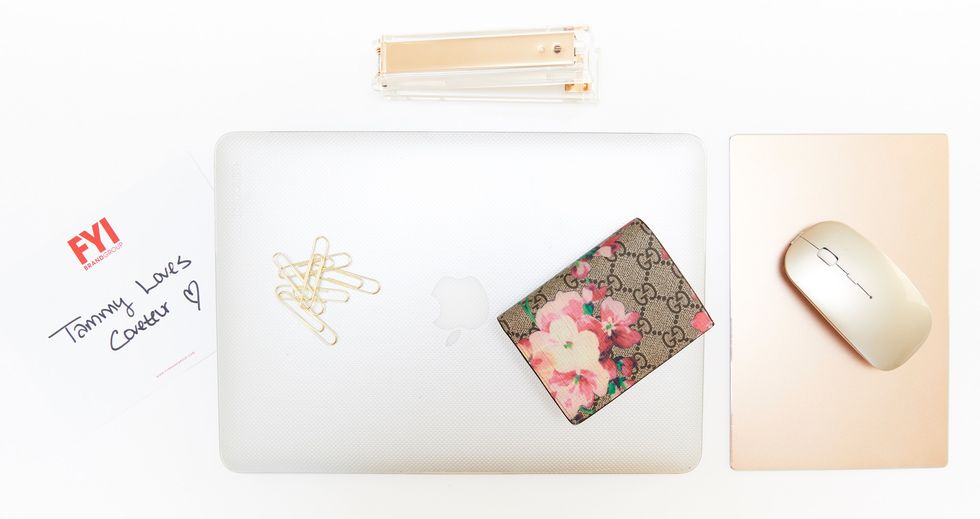 What a typical day looks like for her:
"There are no two days that are the same. I will say that my iPhone is my computer. It's backed up to my laptop, and I'm constantly on email. I'm never not on email. I learned in this business, you can wait until the end of the day to get back to something. [I try to think of] what I want to accomplish by six o'clock. It's all about time management. And getting time to focus my team and connect with both offices.
"I'm a single mother, so it's getting my daughter to school and getting her a breakfast that is healthy. I go to the gym at 6:15 AM sometimes, so that I'm back by 7:00 AM. As soon as I get into the office at 9:00 AM, I'm on the phone for a 10-minute whole-company debrief. Then we do big strategy calls at least once or twice in the mornings. Every day of the week, there is a touch-base with our team and our clients. Everyone pitches in. I like to be in the office every day for at least three hours—my hope is to be here nine hours.
"I spend a lot of my time discovering. I want to read the news. I want to know what's happening in the world. I want to see what brands are in the pop culture space, and then I get inspired. I spend a lot of my days with my clients. It's so important to have a personal connection with them—having meaningful dialogue and understanding how they like to think. It's really important when you're representing someone's image."
How she resets:
"I love to exercise. Specifically, Pilates. I love to just hang out by my fire pit and chill out with my friends. I love to meditate with Deepak [Chopra]. I'm not a hardcore meditator, but I like to vibe out to Deepak talking. My home is my sanctuary. I love to make Mediterranean food or food from anywhere I travel. I love to flower arrange—it's my biggest hobby lately. I go to contemporary art fairs and art exhibits. I have been fortunate to have immigrant parents who gave me access to a world beyond America. I find a lot of joy in discovery."
Her advice for getting into the game:
"Intern, intern, intern. Go to New York. Go to L.A. Get into the game. Make sure that you're holistically engaged. It cannot be checked in and checked out. You have to be 150 percent jumping into the culture. If you want to be in the music game, go to work at a record label. Get a list together: Who's managing Kendrick Lamar, let's say? Who's his booking agent? Who's his talent agent? Align yourself. Study the best companies that are building brands and building celebrities, and go work for them, and don't just work for one. Work on different aspects of it until you decide what you really love. You have to really explore the field you want to be in and continue to learn until you get to the point where you're getting into the same room with the people who are best in the game. To be in this industry is a lifestyle—it's not a nine-to-five. How interns rise is that they're going above and beyond what their call of action is. Over-deliver."