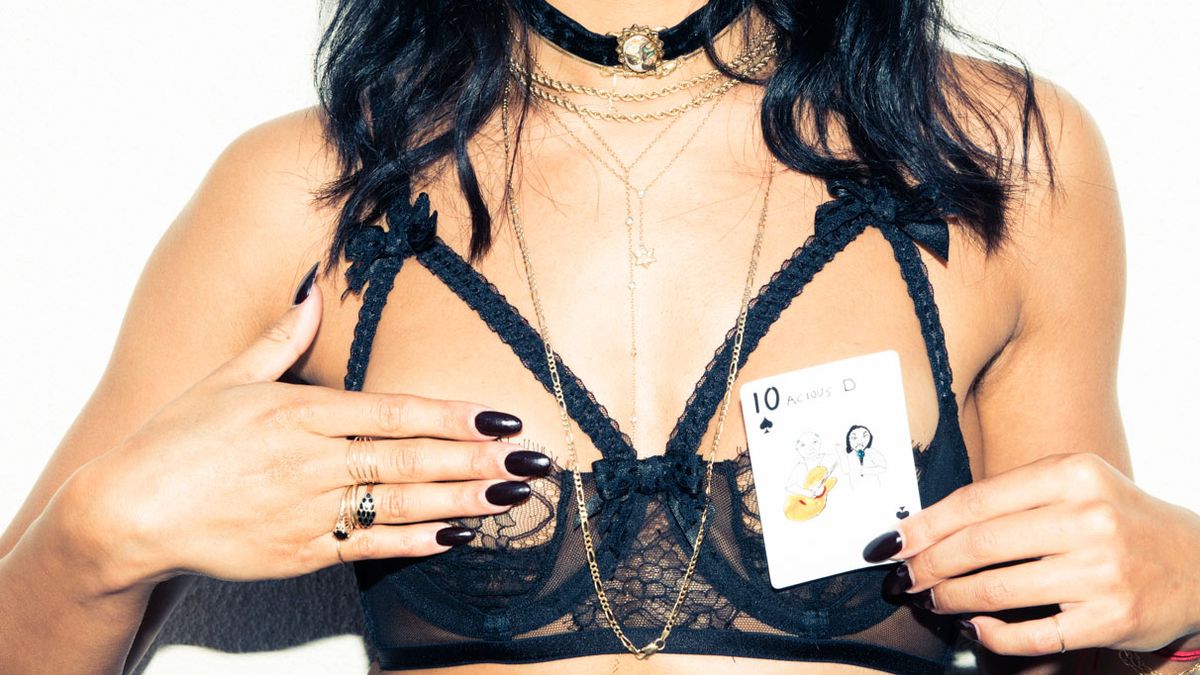 Celebrity
The Queen launched her Savage x Fenty line last night in Brooklyn, with holograms of herself modeling the pieces.
Imagine being able to say that you toasted to Rihanna, with Rihanna, at a lingerie party? We'd imagine you'd wake up the next morning pinching yourself while frantically scrolling through your iPhone album to ensure that, yes, that did actually happen. And it did, for a lucky group of people last night in Brooklyn at Villian in Williamsburg. The occasion? The launch of Rihanna's much-anticipated Savage x Fenty lingerie line. Her size-inclusive, affordable, 90-piece, cute and sexy-as-hell collection has a wide range of nude options for all skin tones—similar to Fenty Beauty. She really killed this one, guys. Although we can't say we're surprised.
Lavender sheer furry robes hung around Villian next to neon lace bras, satin skirts, seamless underwear, and lace bralettes in an array of different colors. Rihanna herself bounced around in a black minidress paired with the Savage x Fenty Ruffle Open Cup Bra.
The collection is broken into five categories: Nudes, On The Reg, U Cute, Damn, and Black Widow. Models including Slick Woods, India Makailah Graham, Stella Duval, and Taylor Gosling strutted around last night's party showcasing the pieces—which range from innocent and practical to risky and provocative (our fave)—and Rih also showed a few off, via holograms of herself, naturally. Suffice it to say, we've spent all morning bowing down to her.
Many have taken to Twitter to express their emotional gratitude towards Rihanna for creating such an accessible lingerie line. We share these sentiments and are currently adding the below to our carts. Best. Friday. Ever. 
---