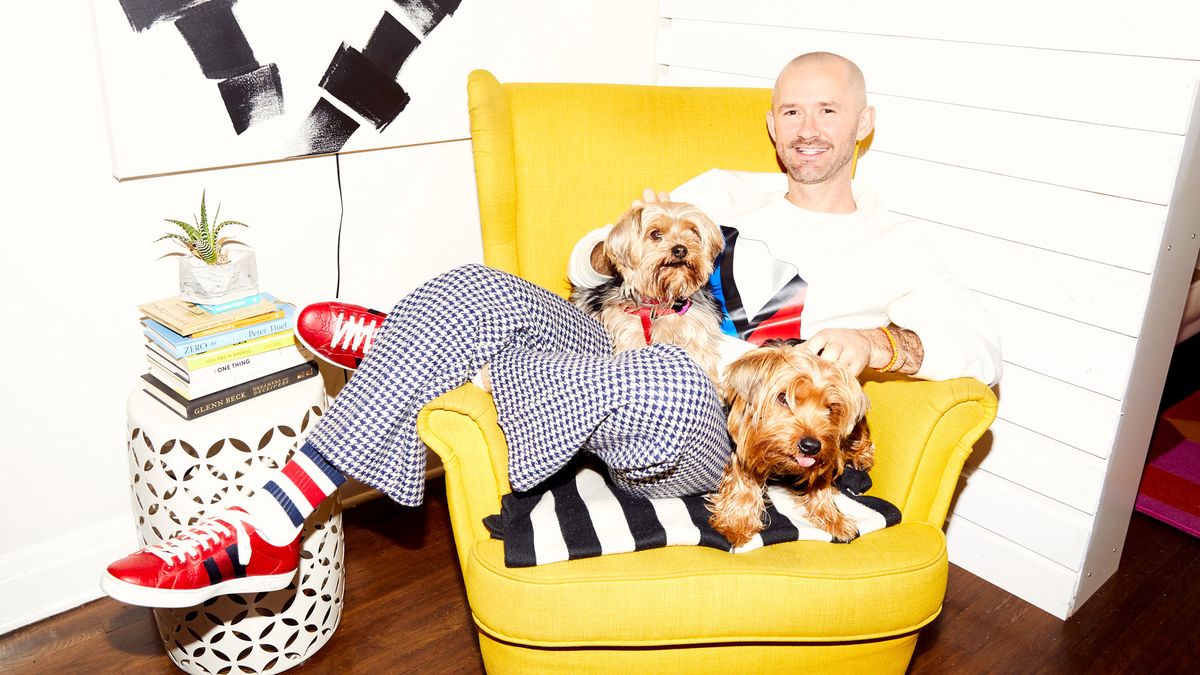 Fashion
"It literally fits like a suction cup on your body, which is why it looks so good."
Tristan Kallas
Derek Roche is the guy who dresses Diddy, Rick Ross, and Nicki Minaj. The North Carolina native's got one *shiny* resume. He went from building Britney Spears' costumes—painstakingly placing one Swarovski crystal on at a time—to sourcing Diddy's Cannes Film Festival wardrobe. But perhaps his most impressive feat: convincing Nicki Minaj to wear latex at the 2017 MTV Video Music Awards.
"You're about to try this sh*t on," said Roche, when Nicki flat-out refused the get-up. Subsequently, she did, and she liked it (!). "It literally fits like a suction cup on your body, which is why it looks so good," Roche says.
After combing through his Cali closet, we took away a few more essential style tips, like why we need to invest in an embroidered statement jacket, and why the best way to accessorize is to add the color orange (preferably a beanie). 'Cause if Derek Roche says something's hot, even Nicki Minaj listens.
---
Tip No. 1: Don't Rule Out Latex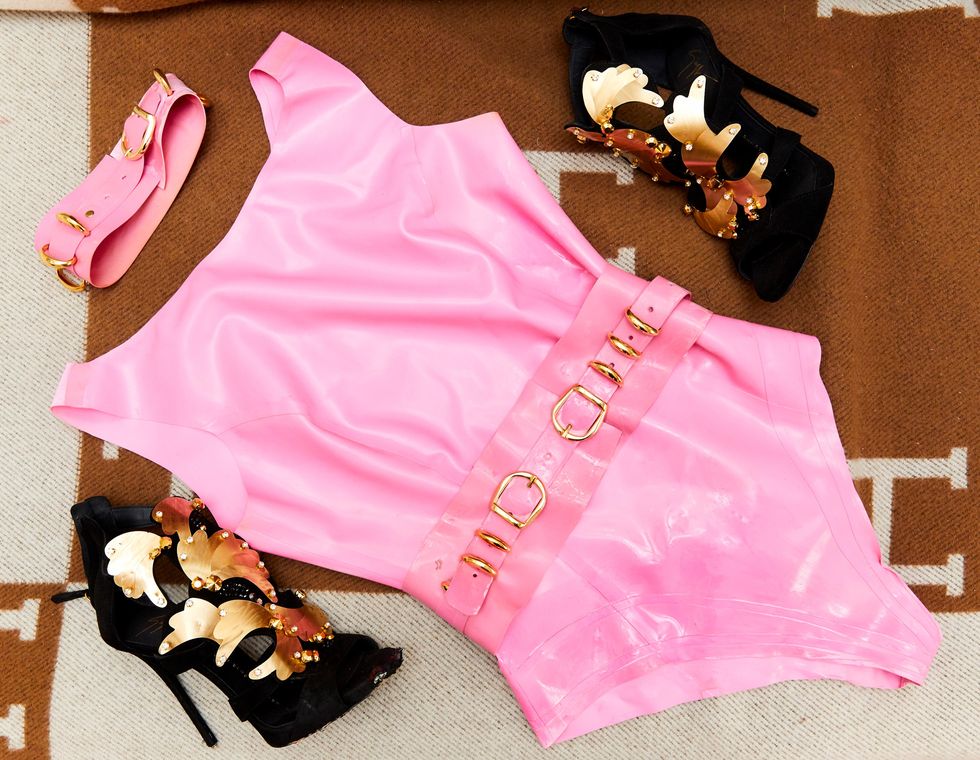 Channel your inner Nicki Minaj (or Met Gala Bella) and be bold with your nine-to-five costume. Think lace up latex in pants or bootie form. Listen to Roche and at least try it on.
Tip No. 2: Find Your Embroidered Statement Jacket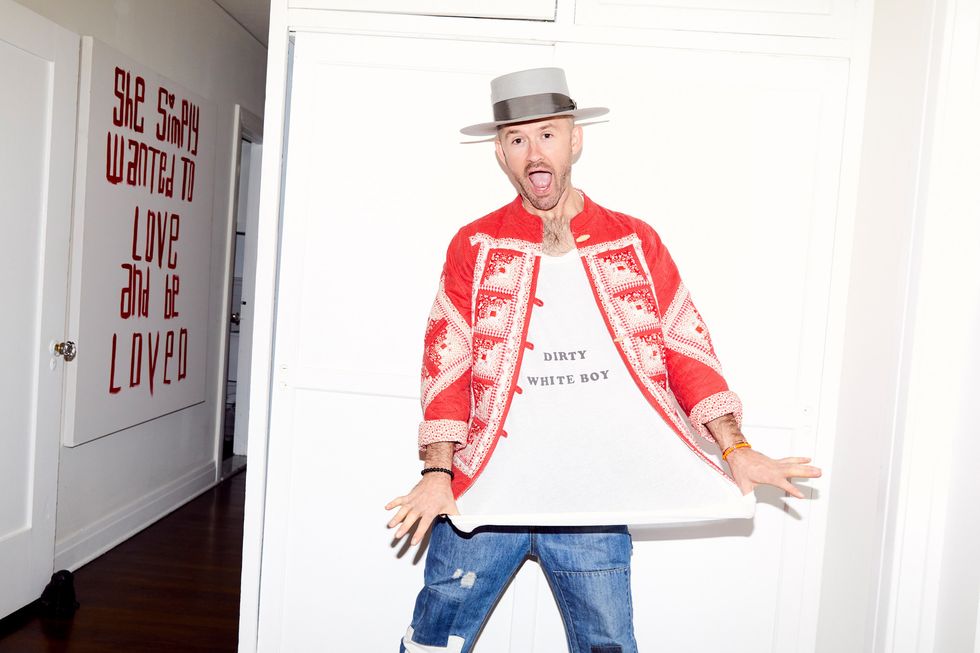 Everyone needs a statement piece, and Roche has found it in quilted cotton. Think tassels, stripes, or patchwork. It's all in the details.
Tip No. 3: Accessorize with Orange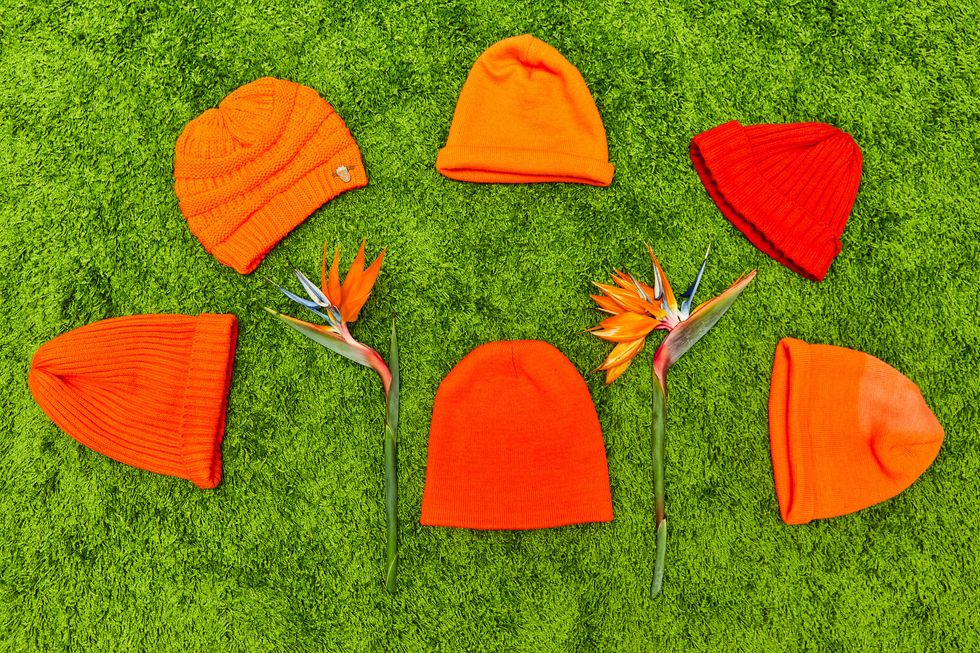 Roche's personal style may well be best associated with his penchant for the color orange. Point proven, when he pulled out not one, not two…but six orange beanies. It's all about orange, on your head and otherwise—be it beanie, bag, or sneakers.