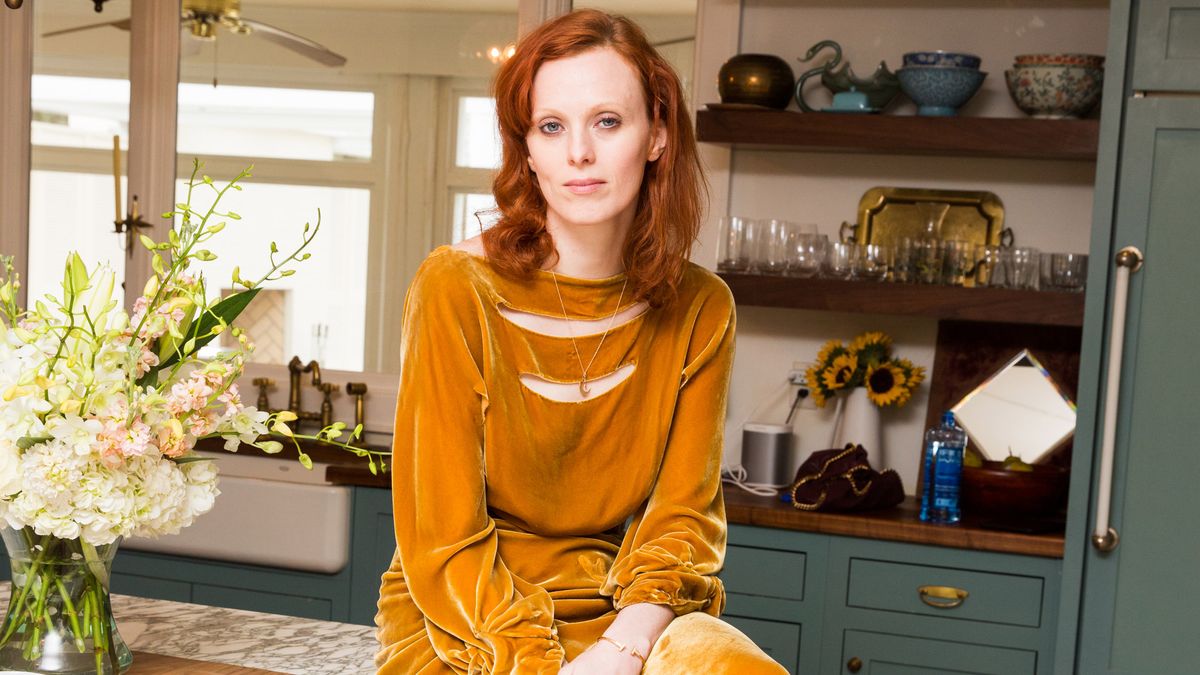 Fashion
She also makes a strong case for florals and handbags.
Alec Kugler
As a supermodel, musician, and all-around fashion icon, Karen Elson is the epitome of cool. Having built a career modeling for the best in the business (think Dior, Saint Laurent, Tom Ford…the list goes on), we couldn't help but obsess over her closet full of vintage and designer treasures. After digging around her stunning Nashville abode, we reaffirmed what we've always known: Elson has the dreamiest bohemian style. During our visit, we learned a number of fashion tips that we are adding to our repertoire ASAP. Check out our three favorites below!
---
1. WEAR VELVET YEAR-ROUND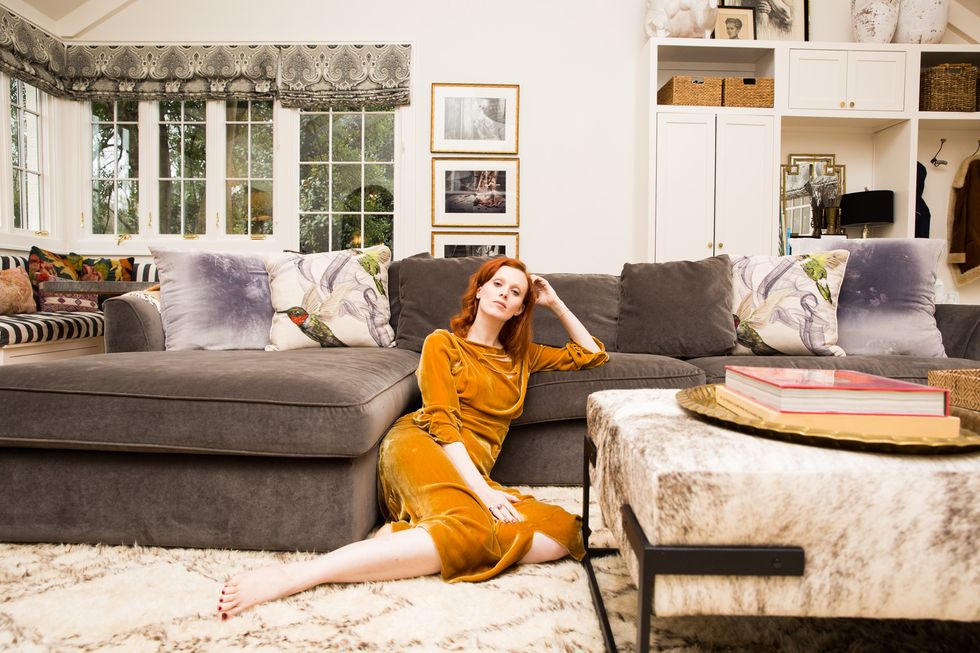 Velvet typically leans towards cold-weather dressing, but after we saw Karen Elson rocking her vintage, mustard-yellow dress, and fawned over her forest-green CHANEL bag, we decided to reconsider the fabric. It makes any outfit look more expensive, and you can't deny it's crazy-soft to wear. Embrace velvet, on shoes, bags, jackets, and more, all 365 days of the year!
2. FLORALS ARE YOUR FRIEND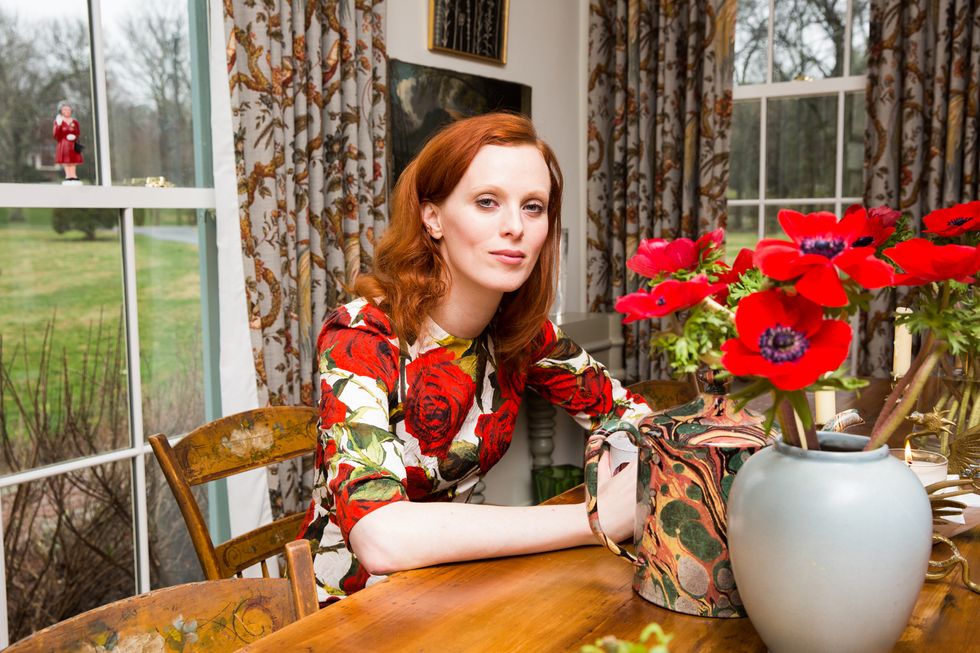 Florals for spring may read as cliché (at least according to Miranda Priestly), but what's lovelier than matching all the surrounding blooms? They're classic and timeless for a reason, and with so many variations, there's always a version to suit your taste. Just like Elson, we'll be channeling our inner English rose with these five pieces.
3. INVEST IN A TOP-HANDLE BAG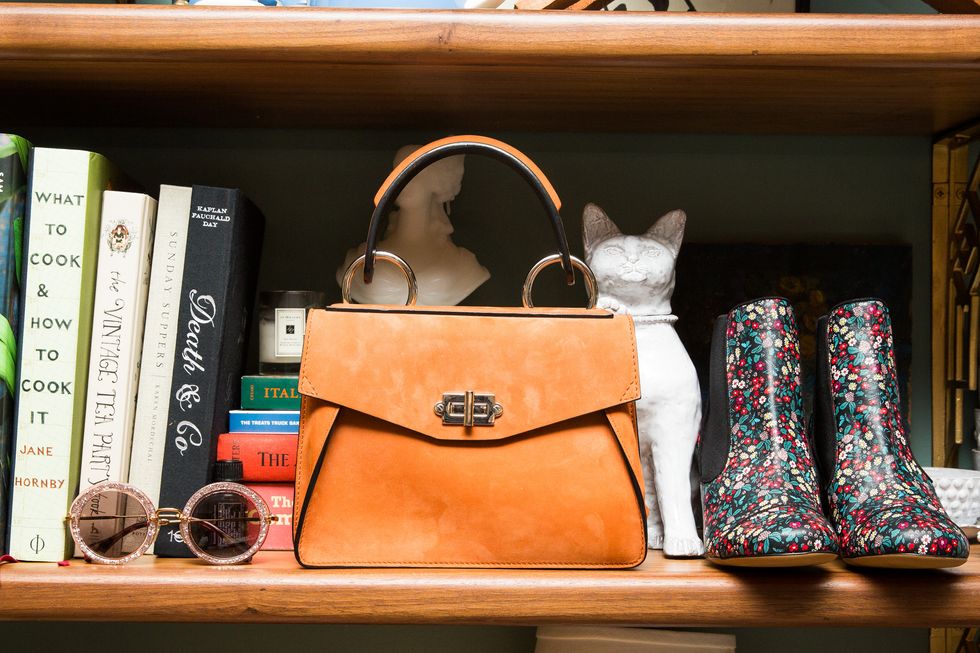 While we love to experiment with our wardrobe, nothing beats a classic top-handle bag. It will *never* go out of style, so we encourage you to invest in a style you'll love forever.