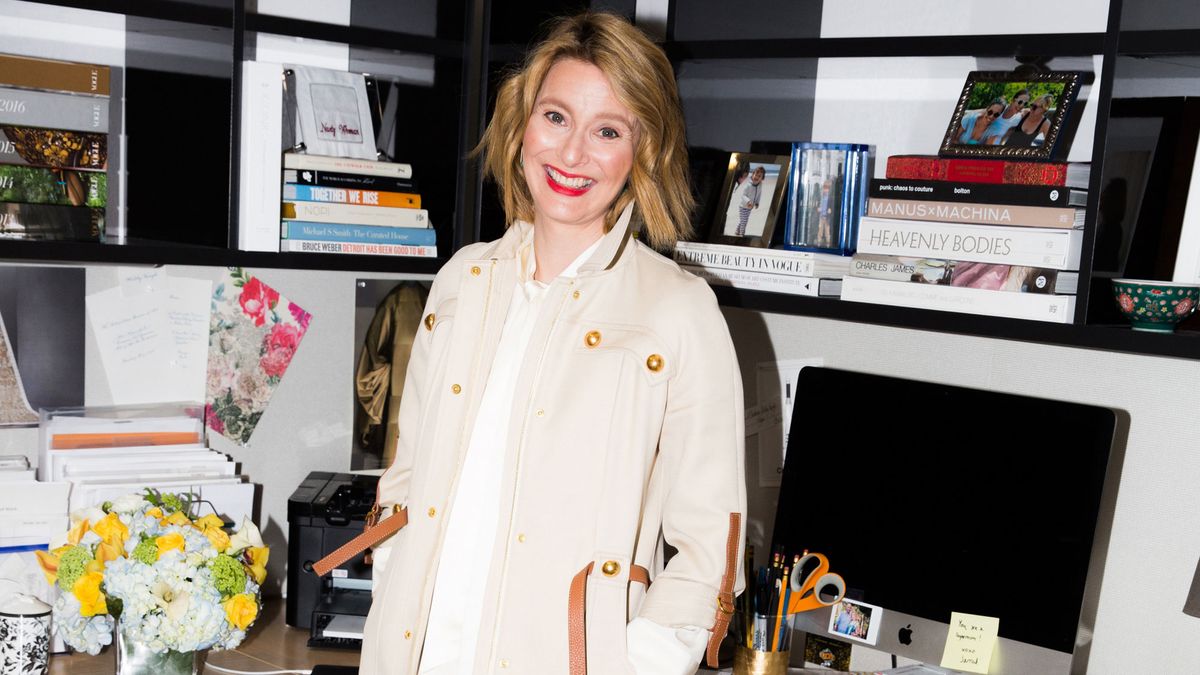 Career
The founder of Artemis Strategies on how she juggles running her own business with two young kids, all the while overseeing PR strategy for this year's Met Gala.
Alec Kugler
Working on a presidential campaign is no easy feat. Being Anna Wintour's right-hand woman is no easy feat. Neither is running a half marathon when you've only ever run one mile in your entire life. And yet, Hildy Kuryk is the type of woman that does what seems like the impossible. Wait, did we mention she also just started her own company, Artemis Strategies, whose clients already include Condé Nast, Nordstrom, The Met, and The Skimm? Like we said, seemingly impossible.
Kuryk (or Wonder Woman, as we refer to her at Coveteur HQ) worked on both of Barack Obama's presidential campaigns—first as a fundraiser and then as finance director for the Democratic National Committee in the 2012 cycle—until his re-election, at which point she decided to switch gears and join the Vogue team as executive director of communications, where she became Wintour's wing woman for events and handled her personal PR as well as PR for the Vogue brand (Kuryk and Wintour had previously met while working together on Obama's campaign in '08).
Fives year later, when she turned 40, Kuryk decided it was time for yet another career evolution and launched Artemis Strategies, a boutique consultancy agency that works with clients on everything from marketing strategies to brand building, ensuring the brand's messages are thoughtful and properly aligned with the current political climate. Right now, Kuryk's main focus lies on The Met (a client she is more than familiar with from her years at Vogue) as she oversees the communications strategy for the museum's famed Met Gala. Ahead of the biggest night in fashion, we caught up with Kuryk to chat, well, everything. To be honest, we wanted to know every detail about her life.
---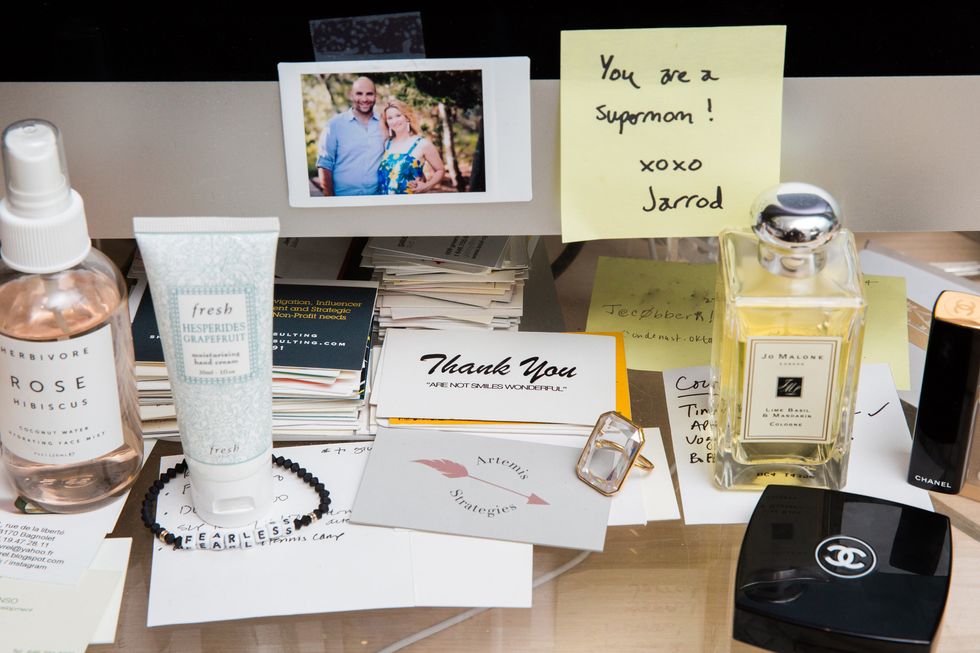 What a typical day looks like:
"I'm a mom of two kids; Jake is seven, and Lily is three. My husband is down in the U.S. Virgin Islands during the week, leading relief and recovery on behalf of Bloomberg L.P., so I am a one-woman band in the morning. I'm up super early and out the door with my son at 7:45 AM. We take the subway in, I drop him at school, [and] I'm usually at my desk at the One World Trade Center by 8:45 AM. My day starts then, and it's everything from working on clients' projects, meeting deadlines, putting out fires, or dealing with things as they come. I'm really trying to manage my time efficiently and put aside time for business development—looking at my business plan, projecting out goals, building out projects. I purposely schedule time like that so it's a priority."
How her career in politics and publishing were perfect preludes to launching Artemis Strategies:
"I had my own business in my mid-to-late 20s as a political fundraiser, and then I went in-house when I worked on the Obama campaign in 2007. I turned 40 last year and had been thinking about what my next step should be. I started to look around and [realized] I had a really unique set of skills and experience. I can look at both sides of the coin—I can see the political and civic angle, and I can also see the consumer and corporate angles. I decided that if I was going to look at the next 10 years of my life, if I was going to leave such an incredible place as Vogue, I would only do it to build something on my own. I'm really lucky they were incredibly supportive of me and believed in me from the very start. That's a large part [of] why I'm here today."
Champagne and friends led to this Cartier bracelet:
"I was in Paris celebrating my 40th birthday last year with my best girlfriends. We were in the Cartier store ogling over this bracelet and I said to the salesperson, 'thank you so much, my husband is coming in tonight and I will come back with him tomorrow'. As we were walking out of the store my best friend turned to me and said, 'why are we waiting for Jarrod? You work hard, you make a nice living, you should buy it for yourself!'. She was right (of course!) and that is just what I did over a glass of French champagne!"
Her company's name came from her mom:
"My [company] logo is the arrow. Artemis is the Greek goddess of the hunt, and I love the symbolism of the arrow being such a targeted weapon in one's arsenal. The arrow ties back to my goal of helping businesses focus and navigate the world of civic engagement. Also, my mom came up with the name so it has extra special meaning!"
The goal for Artemis Strategies:
"To help consumer-facing brands integrate and tell their value story better across all their channels, as well as internally within their companies."
Where she sees the company in a year's time:
"That's something I'm really thinking about now. I would like to scale, obviously. That is a goal of mine. When and how I do that is something I'm currently really analyzing and thinking about because I don't want to do it too fast. I purposely chose to do this on my own and not take investment because I wanted to see what was out there and grow organically. I wanted to have the ability to adapt and change and not be rigid in my thinking."
She'll never forget this one thing she learned from working in politics:
"You can't do it alone. That is something that I'm really trying to impart in myself here with Artemis. Obviously, I am on my own, but you can't do it alone. You can't be successful alone. You need a team. Whether that's a team you work with peer-to-peer or whether that's a team you grow through strong management skills. I led a team at the [Democratic National Committee], and learning to manage people, many of whom are my friends, is an incredibly difficult skill to master. I benefited from that experience immensely."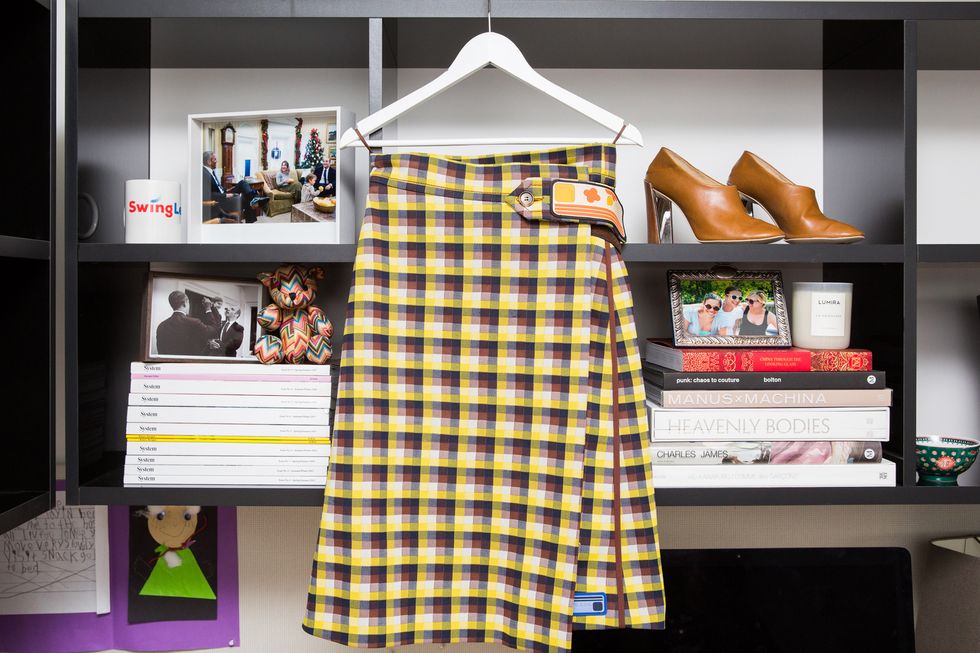 On working on Barack Obama's campaign:
"I mean, I am sort of speechless about it. Working with him and especially coming on so early—at the end of 2006, early 2007—and working in New York during that time... It was obviously a very heated primary, and we were very much the underdog. Believing in something and working so closely with so many incredible people to build something that sort of felt unlikely was an incredibly freeing and liberating experience. When you're the underdog, you have much more freedom to try new things and reach out to new people. I had worked in politics for a number of years prior to that, and I wouldn't say I was jaded, but I didn't think I could be as deeply affected as I was by [Obama's] vision for the country and by what I saw his vision do to people who had never been engaged in the political process before. It really renewed my faith [and] gave me such confidence in political activism, community organizing, neighbor-to-neighbor conversations, and what you could build together."
Anna Wintour made her transition from politics to Vogue an easy one:
"One of the things that was so freeing about that transition was, I had worked with Anna for a number of years [on the Obama campaign] before coming to Vogue, so she knew me and knew my skill set. She knew what I didn't know. A lot of times when you take a job, you're kind of faking it till you make it. [At Vogue] I didn't have that, and that freed me up to ask questions, to be really honest and ask questions I wouldn't necessarily have asked. That was a really wonderful way to jump into a new career."
Her biggest takeaway from working with Anna:
"What I've always admired about Anna over the years is that she's consistently the most prepared person in the room. As someone with so many demands on her time, I'm so impressed by how engaged she is with every meeting or person or topic she interacts with, and how prepared she is. That's something I have really tried to emulate."
What she is most looking forward to at this year's Met Gala:
"That is a year-long process, and I am thrilled to be able to work with the wonderful team at The Met and The Costume Institute. It's always fun. Raul Àvila and his team are geniuses. Obviously, The Met is such an iconic building, and the Beaux-Arts architecture, especially inside, is imprinted on so many people's brains. When you walk in that night and see how Raul and his team transform the entrance hall and the information booth to reflect the theme—it really takes my breath away every year. You always think he can't top himself, that they can't do it any better, any crazier, and they do."
The unique way she is keeping her sanity in check:
"I'll give you one that's happening right now. It's not one that has happened before. My husband and I are separated during the week most weeks, which is not normal for us. So we decided—I don't know why—to train for a half marathon. Neither of us has run more than a mile before, so we're running the Brooklyn Half on May 19th. That's actually been my de-stresser because I'm too busy being focused and worried about that. We encourage each other and keep each other motivated long-distance. We just want to finish. That's all we care about. We just want to finish."
Makeup by Jenna Rennert.
Want more stories like this?
Meet the Agency Founder Connecting Louis Vuitton with Baron von Fancy
Meet the Dapper PR Duo the Argentinian First Lady Has on Speed Dial
Meet the Venture Capitalist Backing Your Favorite Brands