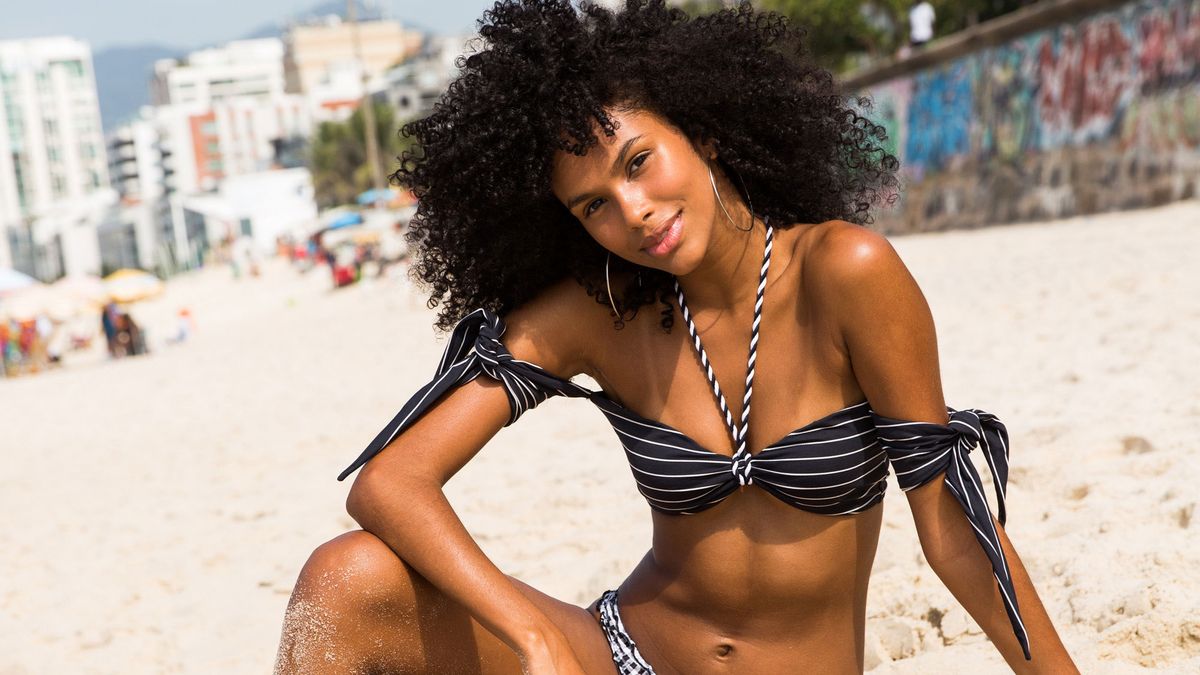 Hair
We Found Out How to Keep Your Hair Healthy in 90-Degree Weather
C/o Brazilian model Duda Almeida.
Alec Kugler
The second we landed on Brazilian native Duda Almeida's Instagram page, we knew we had to get in contact with her. Her feed is a flurry of the most beautiful curly hair, glowing skin, pops of red lipstick, and impressive fashion, and we wanted to know all about it. One DM, a few emails, and multiple Whatsapp messages later, we met up with Almeida at Arpoador beach in Rio de Janeiro.
As we ran around the beach, taking breaks to cool down and sip on our fresh coconut water (straight out of a coconut!), the Ford Models Rio-signed Almeida broke down her hair routine, how she keeps it so healthy in the +90° weather, and why baking gelatin is the secret ingredient in her hair masks.
---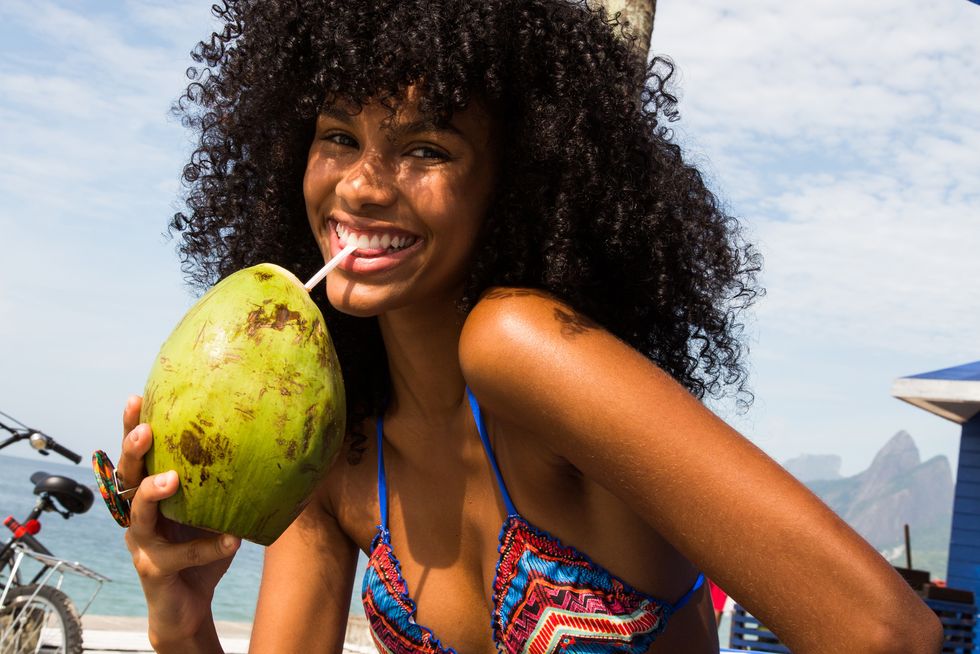 How she keeps her hair so healthy:
"To keep my hair healthy, I usually hydrate two or three times a month with hair vitamins and moisturizing masks. [I take] vitamin A, which makes my hair grow faster, and B for shine."
She makes DIY masks with gelatin:
"I love [using] the colorless gelatin blend, same as what we use in desserts, with the Pantene Curl Controlling Crème. It leaves my hair with an incredible glow!"
On her hair washing routine:
"My hair does not have much oil, so it's best to wash only once [a week], but I think this varies—every person has different needs. I use Pantene Curl Perfection shampoo and then the conditioner for three minutes, and end with [my] mask."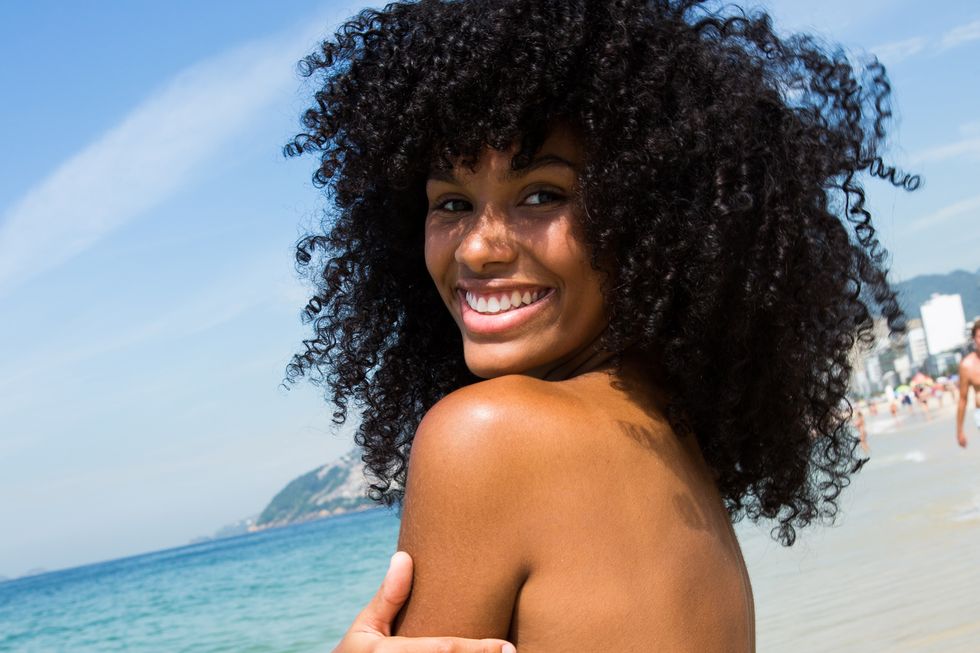 If she's ever dyed her hair:
"I painted it bluish-black once! [I wouldn't do it again], it was too artificial [laughs]."
She could never live without:
And swears by these two hair oils:
"Pantene Truly Natural Shine Serum and coconut oil!"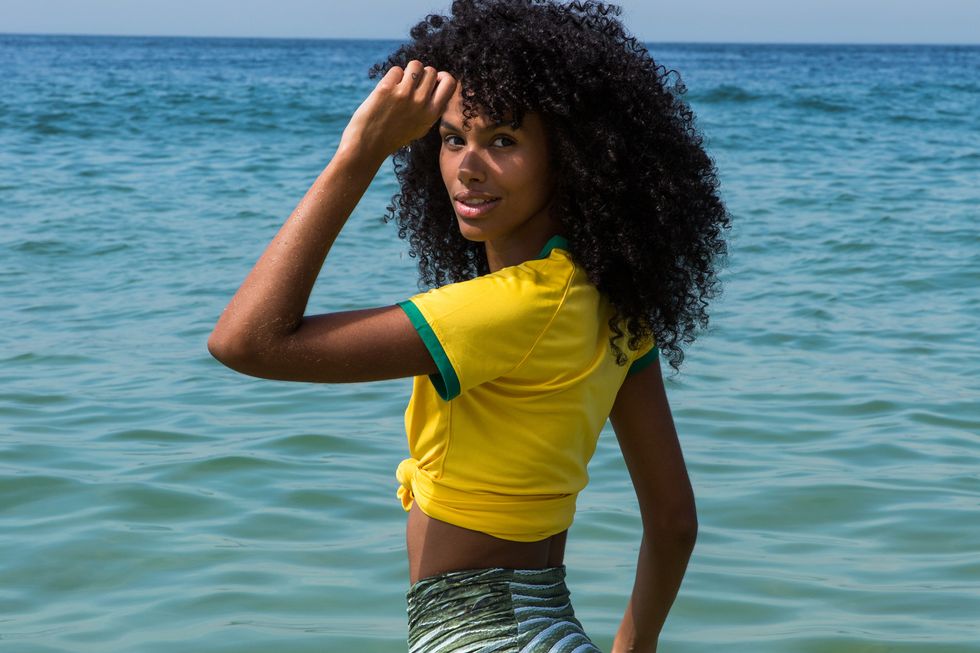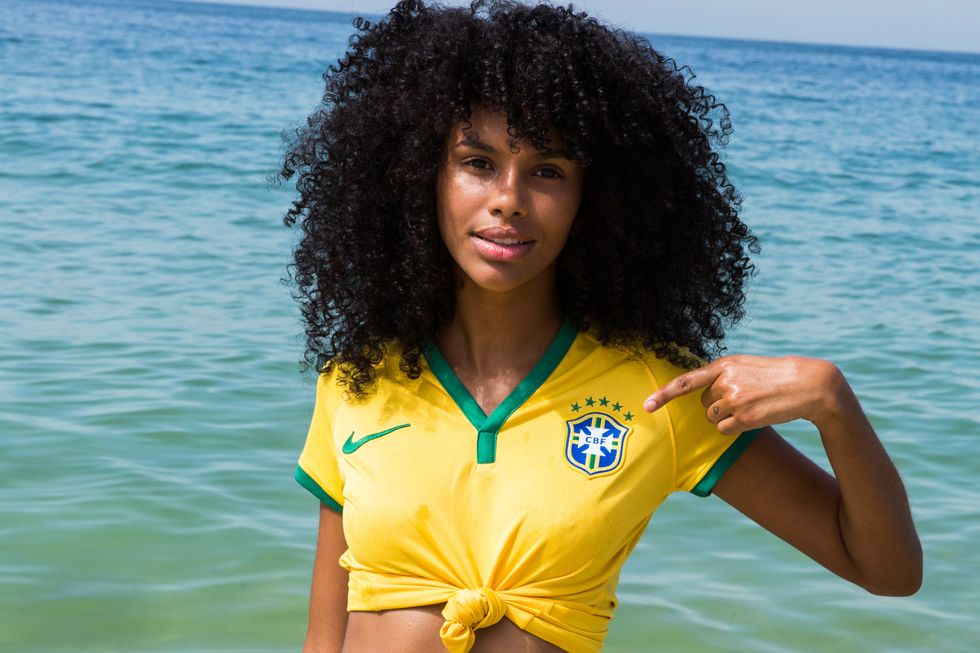 She never goes to the beach unprepared:
"If [I'm going to] the beach, I usually take a cream with enhanced hydration to protect my hair from the salt."
For protection while she sleeps, she puts her hair up:
"In coque abacaxi. Ed note: A curly high bun or ponytail with a curly bang."
Her most embarrassing hair story:
"One day I tried to make a moisturizing out of cornstarch, cream, and oil, and I inadvertently put flour in [instead of cornstarch]. My hair turned grey, and it was horrible to take out. After that, I check three times before making the mix! [laughs]."
Shop the story: