WWWRN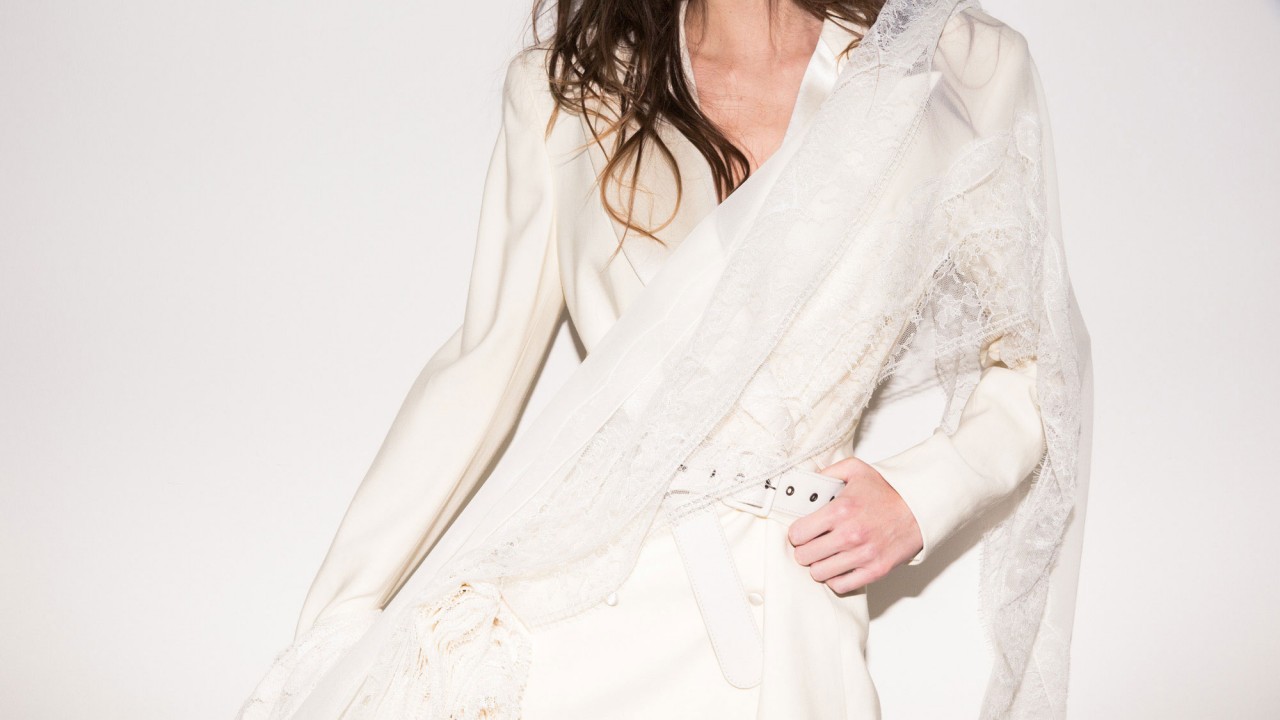 This Is the Single Most Reliable Warm Weather Outfit
Here's why you really only need one plain white dress.
Last week I found myself scrolling through wedding dresses although I am not engaged and have no plans of getting married anytime soon. I'd like to go ahead and formally blame Danielle Frankel for that because she makes wedding gowns I would wear to the bodega, my office or just around my home. But forget what people (or as I like to call them, the haters) tell you there are really no rules for a good white dress. Forget weddings! Forget Labor Day!
If you only buy one thing for the warmer months ahead it should probably be a plain white dress and you can honestly do whatever the hell you want in it. Like sitting on a pottery wheel, carrying 10 bouquets of flowers or avoiding the touch of your orange husband (too soon?). See below for some compelling evidence AKA really fun activities you can do in some really great white dresses.
---
For recreating that scene in Ghost or for just looking like an artsy angel
Whenever someone says they just came back from pottery class or are on their way to pottery class or that their vase was one that they made in a pottery class, I suddenly see their face come into focus with a halo above their head. They just seem so angelic and artistic, a look that would be complete if a white dress was involved.
Shop the look:
---
For buying yourself (and holding) all of the flowers you obviously deserve
My boyfriend and I have been going out for 11 years now (!!!) but I always remind him that the length of our relationship doesn't mean that I still don't deserve or expect all of the flowers—not to fall into a stereotype but honestly who doesn't love flowers? Recently he has been forgetting (Rafe, this is a call out) but I'm an independent woman and I can buy myself bouquets if I so please—Jeremy Scott also makes me want to stuff them into my white wrap dresses.
Shop the look:
---
For taking the bathleisure trend to the streets
Bathleisure is the new athleisure and everyone (myself included) has been taking selfies (or walking red carpets) in nothing but a bathrobe and head towel wrap. It's a good look and can be accomplished with a casual white dress or with a classic bathrobe if you're feeling bold or lazy or both.
Shop the look:
---
For salsa-ing or looking like you're from the set of a Jacquemus fashion film
I would like my whole life to look like the Jacquemus La Bomba film and I know a perfect white dress and some dance saucy Spanish dance moves can make that happen.
Shop the look:
---
For spicing up your sneakers and socks
Cecilie Bahnsen was an incredible late night instagram find. Her dresses are so incredibly ethereal but this surprisingly sneaker styling makes me love them more.
Shop the look:
---
For doing dramatic things in like descending a marble staircase
Getting married is pretty dramatic but you could also do lots of other dramatic things in a white dress that don't involve seriously longterm relationships—like descending down a long marble staircase just because.
Shop the look:
---
For toning down your most over the top accessories
A white dress is the perfect canvas for crazy accessories—it'll make them look not as crazy. Now all that you need to do is find something as perfect and totally out there as this lucite spiral shoe/leg jewelry?
Shop the look:
---
For when you feel like wearing lingerie out in the streets
Life is so much more fun without pants. It's also so much more fun in lingerie or dresses that look like they were only meant for the bedroom.
Shop the look:
Part of the series:
WWWRN