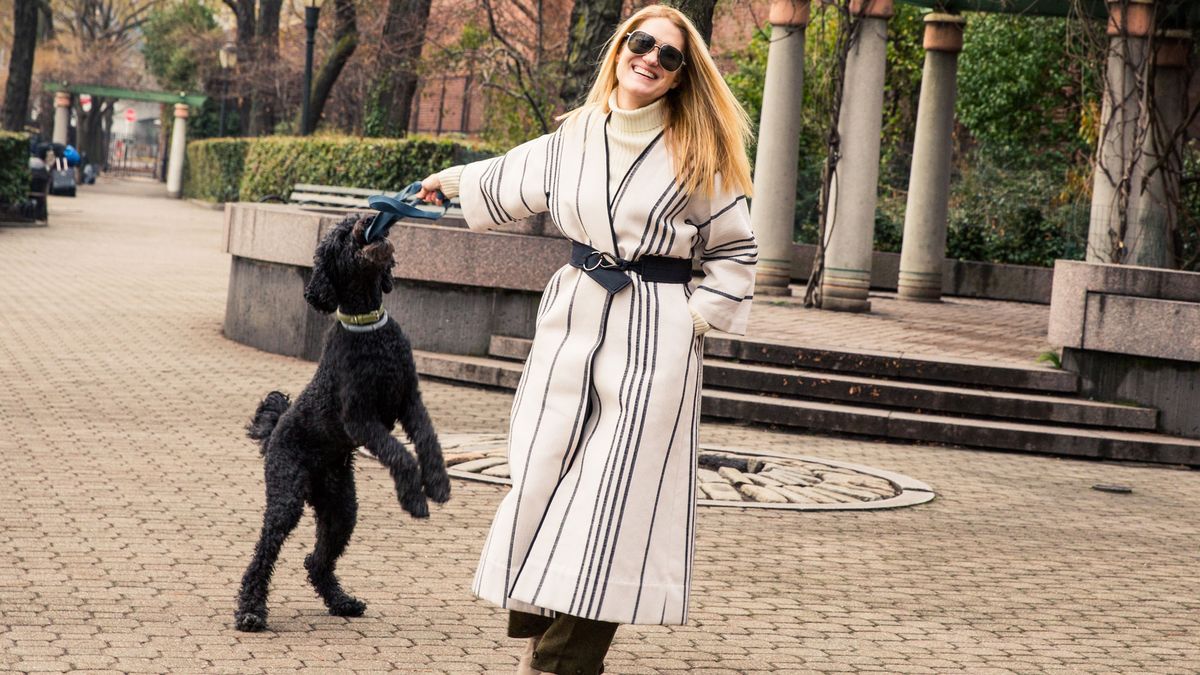 Skin
The spa *is* meant for relaxing, right?
Alec Kugler
There I lay, comfortably supine on the padded feather bed in the cavernous treatment room, its lights dimmed to a tasteful degree, a plush terrycloth smock wrapped snugly around my chest, my hair neatly pulled back and secured beneath a generous headband. Soothing music piped in through the shiny new Bose speakers as I slipped in and out of a calm doze while the volcanic ash and Dead Sea clay mask slowly tightened my slackened skin. As I heard the door open, I groggily arose from my facial-drunk state.
"Hello, my darling," whispered the therapist, whose name was embroidered into every robe, towel, and lab coat at this new luxury day spa that bore her name. "Now, let's see how your skin is enjoying my new magic mask…"
She settled into position behind my head, raised the lighting up a bit, and leaned in. And that's when I smelled it: My guess would be Marlboro Lights, but maybe Dunhills? (She is European.) Brash, bitter, stale, and as disgusting as an overflowing ashtray from the night before, the stench may have been contained to my practitioner's mouth, but when she opened it, the grossness spilled over on to me like a pernicious gas.
I was incredulous, and speechless. I know I should have spoken up; I had known her for years, been treated by her for years, but this was the first time she had been "packing," as the smokers call it. I monitored my breathing for the remainder of the appointment, silently gasping for pockets of cleaner air every time she turned away.
In the world of day spas, there are few things more frustrating than a disappointing treatment. First of all, they're usually not cheap, so a visit is an investment we make in hopes of gaining fruitful dividends of both the physical and psychological kind. No matter how big or small, how swanky or spartan, day spas are sanctuaries where we unplug in the hopes of being swaddled for an hour or two. Once we're there, we become quieter, we breathe more deeply, we walk more slowly and sip our tea mindfully, filled with the optimism that at least some of those zen feelings and practices will linger after we've departed.
Perhaps this also explains why our senses are on higher alert during spa treatments. When it's just the two of you in that tiny room, you can't be faulted for intently listening to every step the practitioner is taking, especially ones during which your eyes are closed. Are her hands holding the eucalyptus essential oil under your nose right now as you're facedown on the massage table? Is that a new cleanser she's using? Is that the sound of her rapidly rubbing her hands together because you're about to get the most incredible face massage of your life???
And then…meh.
The hopeful anticipation of the perfect spa treatment is right up there with Christmas mornings and biting into a slice of your favorite pizza, so when the facial is performed with hands that don't give a damn or a massage has no rhythm or direction, we scratch our heads in frustration, then kick ourselves for forking over a good chunk of change, especially upon the realization that we will very likely be leaving more stressed than we were when we arrived.
As a beauty editor, I have had more than my share of treatments (cry me a river, I know). Among these appointments, the following bummers have occurred: A massage therapist fell asleep; a facialist's phone vibrated with multiple text alerts (which she flat-out denied receiving); a male massage therapist's hands went where they should not have; and a manicurist who cut a huge gash in my big toe staunchly denied that her clippers had caused the growing pool of blood. To some of these, I have protested; others not, because, frankly, who wants to get riled up when they're in a robe and slippers? I just want to get the eff out of that place and cross it off my list.
All this is to say, let us give thanks to the wonderful spa treatment where often the minor but thoughtful touches are what elevate a good treatment to pure, memorable magic.
Take the The Dewberry Charleston in Charleston, South Carolina, where I was treated to a double bill of a 29 by Lydia Mondavi facial and massage at their spa. Hidden away from the bustle of the hotel's lively lobby, the spa is on its quiet second floor, with a vibe that's heavy on the hygge, with modern touches. Inside one of its cedar-paneled treatment rooms, my therapist Nancy draped my robe over my shoulders at the end. Nice touch, but no big deal, right? Except the robe was warm, thanks to the warming drawer it had been placed in. So genius.
Speaking of heat, at Aire Ancient Bath's new Chicago location, all of their exfoliating experiences are performed on heated marble tables, which makes me question why any table on which a bare body is sloughed and rinsed would not be heated. I also happen to love that Aire's massages take place among the cavernous bathing pools, but in glass cubes that are curtained off for privacy. The echoing sounds of the lapping water that surround you during a treatment beats any Enya soundtrack, in my book.
When touches like these are not part of the procedure, they're just wasted opportunities. If an eye pillow isn't placed once I'm face-up in my massage, I furrow my brow. Ditto for the lights not being dimmed enough. If my facial doesn't end with a comforting ear massage the way Kristina Holey, CAP's Cara Peloso, and Rescue Spa's Diane Yerkes do, I practically guffaw in disbelief. And those "high-tech" spa tables that raise to a 45-degree angle to alert you that the treatment is over? No, thank you. Does anyone really need an ejector button at the end of a treatment?
I can still remember the way London skin guru Eve Lom once held my head in her hands for more than five minutes until she felt me finally relax, and that scalp massage Marcia Kilgore gave me back in the nineties pre Bliss. You remember these elements, which is why you go back. Because you know you're going to leave with that zen buzz.
When the spa visit is not in the near future, try these zen-inducing products.
---