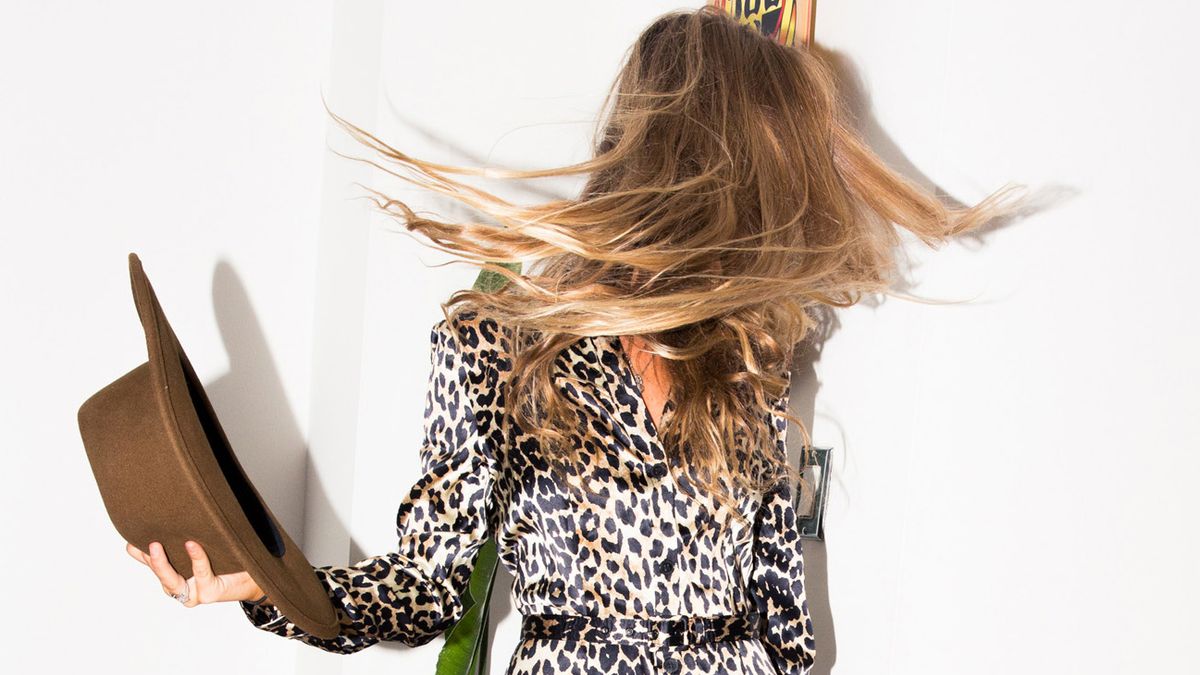 Fashion
Here's what they came up with.
A few things I learned after attending Coachella for the second year in a row? There's no such thing as an age limit (I saw babies, grandparents, and late-twentysomethings like myself), you'll pay more for a drink that you ever have in your life (let's not talk about those tiny, overpriced glasses of Cupcake prosecco), and the ensembles just get more intense year after year. As in, say goodbye to those classic denim cutoffs—they've now been replaced by cute matching sets, sheer materials, and, according to one girl I spotted, a cherry-print one-piece bathing suit.
Needless to say, it didn't take long for me to feel a tad underdressed (or, rather, overdressed) in my graphic tee, black shorts, and silver boots. I had gone to the festival for weekend two, and by the end of Friday night, I was desperately hoping a crop top would magically appear in my suitcase. So before getting dressed the next morning, I did a very millennial thing: I turned to Coveteur's Instagram and asked our followers to weigh in on what I should wear.
---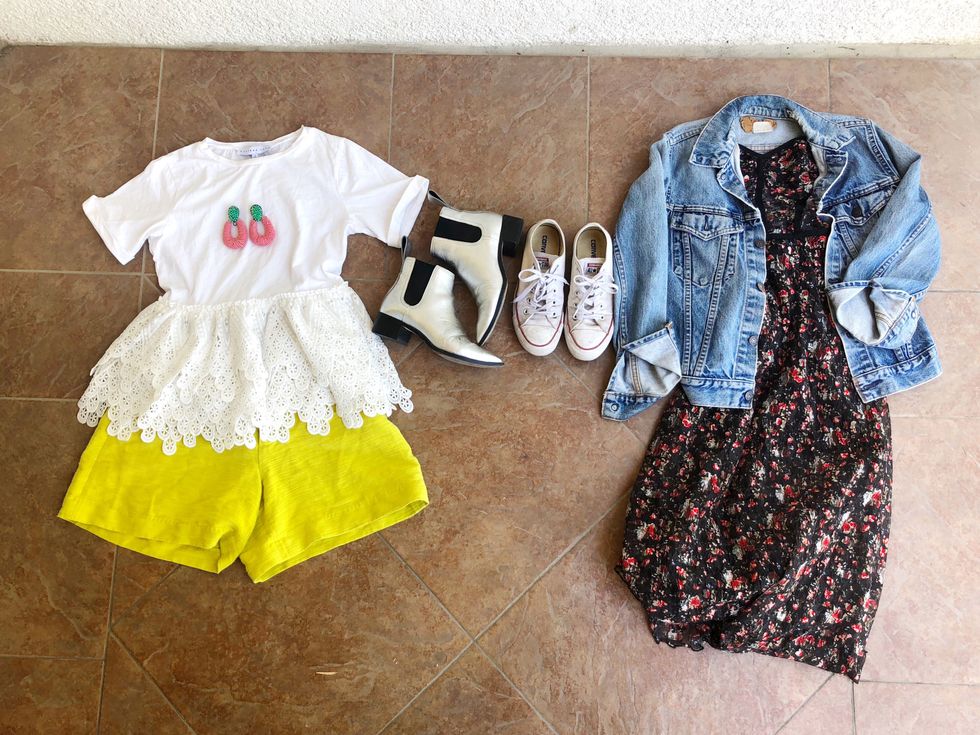 With the polling feature, I had people choose between two looks: a white peplum tee, green shorts, silver boots, and statement earrings; *or* a semi-sheer black floral dress, to be paired with white Converse and a denim jacket. Within a few minutes, the dress had won by a landslide—in retrospect, it was the more Coachella-y choice—and I was starting to feel slightly addicted to checking those results. So I polled my hairstyle choices as well, since I was planning on getting my glam on at Sephora's amazing festival tent.
Inside the air-conditioned and sparkle-filled space, I was kind of glad I wouldn't be making a bold beauty decision alone. I felt too indecisive; the side braid from an Amika stylist looked cool once paperclips were added in, and there was something so fun about Hush's colorful space buns. After showing both options on Coveteur's story, the votes came rushing in—yay!— and soon my hair was pulled into two '90s-esque buns, sprayed with blue and purple to make it pop. I also opted to add Sephora Collection's flash tats to my face, because, if not at Coachella, when?!