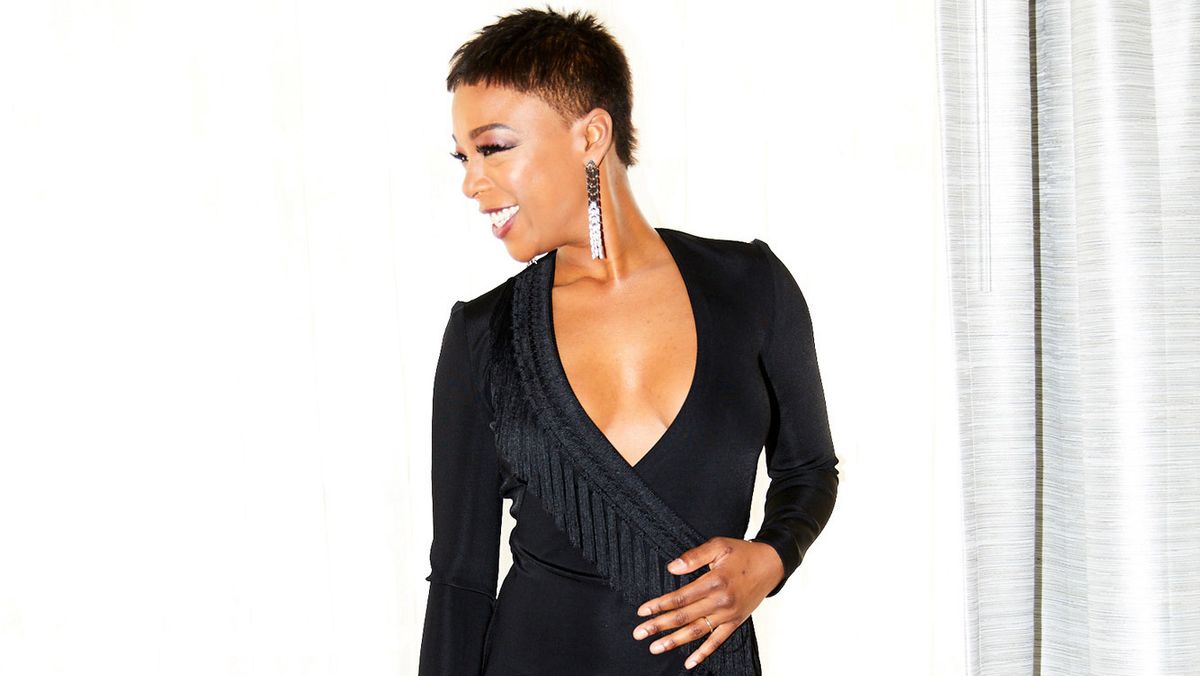 Celebrity
Samira Wiley Just Dropped Some Big Hints about Season 2 of The Handmaid's Tale
She told us as she got ready (with her wife, Lauren) for the season 2 premiere.
Tristan Kallas
After watching the season one finale of Hulu's The Handmaid's Tale, it took about two seconds for us to crave more. Not only is the show highly addicting, keeping us on the edge of our seats with every twist and turn, this dystopian near-future—where women struggle to have rights in a misogynistic, patriarchal society—seemed eerily real, in a this-could-definitely-sort-of-happen kind of way.
Samira Wiley, who plays Moira in the series, agrees. As she got ready for the show's season two premiere event in L.A. alongside her wife, Lauren Morelli, she told us just how much she relates back to The Handmaid's Tale thanks to current events. Of course, we discussed happier things as well—like why she chose that tight black dress for the red carpet, how she feels when people obsess over her relationship, and if she has any lighthearted projects in the works to balance things out.
---
1 / 19
"I'm wearing a tight, form-fitting, short black [Galvan London] dress that has long sleeves. Honestly, it just makes me feel powerful. It makes me feel like a badass woman. It's sort of militant even, and it seemed appropriate for The Handmaid's Tale."