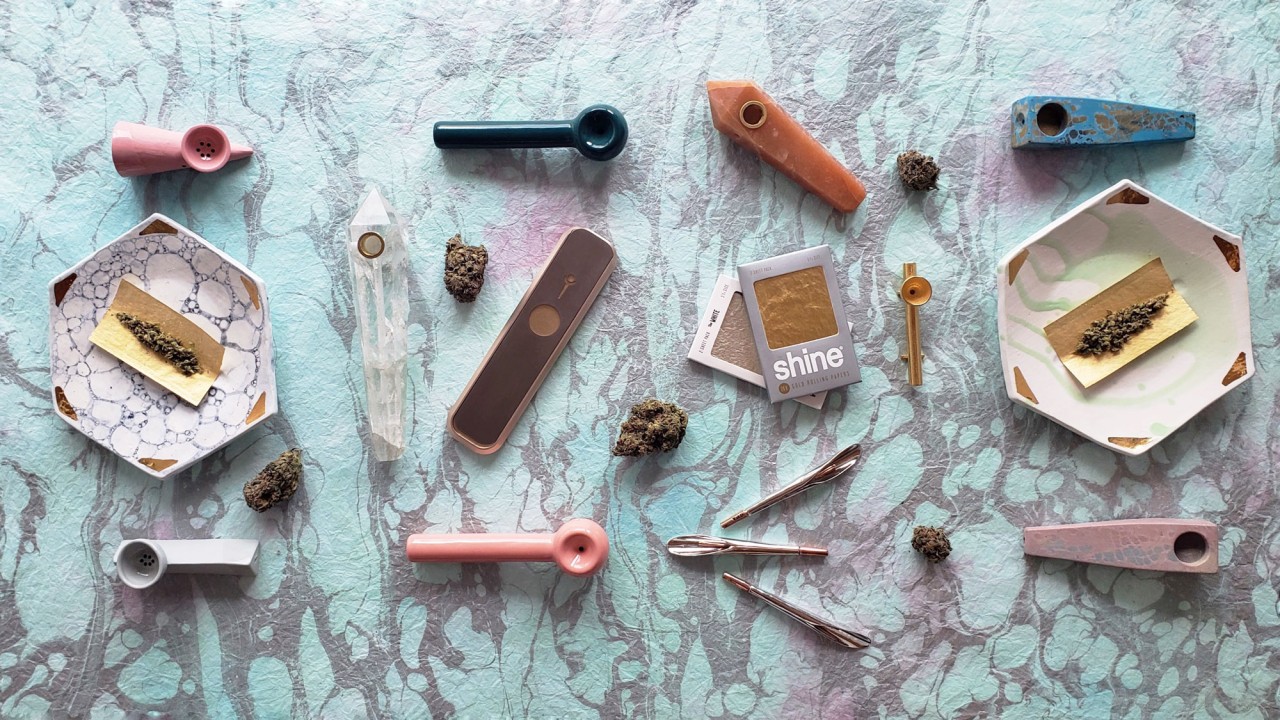 20 Chic Smoking Accessories That Double as Home Decor
From 24kt rolling papers to crystal pipes, we've got you covered this 4/20.
Finally, more and more discussions around cannabis are happening, and as we've seen this year, more and more states and provinces are hopping on board with legalization. Los Angeles was the most recent to do so, and as of July 1st, those in Ontario, Canada, will be able to purchase the lovely green bud legally as well.
Not only is the way in which we purchase weed shifting, but the way in which we store, roll, and consume it is, as well. And we're not talking CBD oil here (although, amen for that). Packaging has upgraded from Ziploc bags to smell-proof matte black bags and classy stash boxes, joints are rolled in 24kt gold, and pipes look like pieces of art that could easily double as home decor. No joke. Below, our favorite smoking accessories we're spending this 4/20 with.
---
TO PREP
Iridescent grinder cards (that fit into your wallet like a credit card), natural wood filters, pink and black striped cones. Some of these guys are so damn cute you won't even want to use them. Especially the 24kt gold rolling papers.
Now comes the fun part. As in blush-colored ceramic and crystal quartz pipes. And sleek AF pipes slash vaporizers that don't even remotely look like something you would smoke weed out of. And multicolored ashtrays that double as incense holders. We could have gone on for days with this one.