Inside a Lifestyle Blogger's Dreamy Brooklyn Apartment Filled with Custom Wallpaper and Bespoke Floors
She's the queen of DIY designs.
Interiors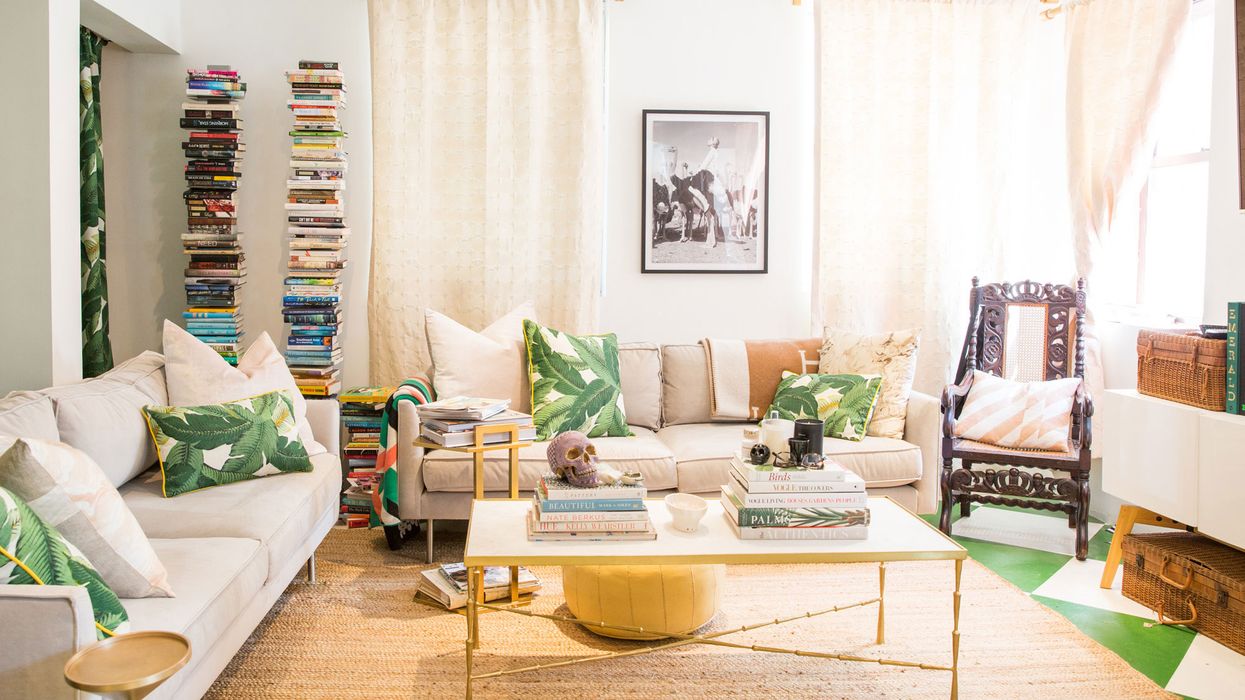 As most humans trying their damndest to adult know, there's a point during your city tenure when you look around at your apartment and see nothing but a series of DIY projects gone awry. Repainting your living room? Dreams. Installing those IKEA shelves that are *still* living under the bed? Laugh. But for lifestyle blogger and all-around handywoman Grace Atwood, there is no home improvement project too intimidating to undertake. After stepping into her bright Williamsburg, Brooklyn apartment and admiring her green-and-white checkerboard floors, she informed as that she did all the work herself, by hand!
"Friends of mine have been like, 'Will you do mine? I'll pay you,' and I'm like, 'No!' because it took me a whole week," laughs Atwood as we sip coffee at her dining room table. Her luxuriously fluffy cat, Tyrion, eyes us from his perch on the couch (with his favorite Hermès blanket, no less). "First I went to Home Depot [and] picked out all the paints. I wanted something that had a bit of a Beverly Hills Hotel vibe, because that was one of the inspirations behind decorating my apartment. From there, I painted two base coats of white with rollers, then I taped off all the squares, [which] took two days, and then I filled in all the squares with green." The overall effect is stunning, to say the least, a testament to her fearlessness with color, pattern, and texture throughout the space.
With plenty home decor and fashion inspiration on her blog, The Stripe, as well as a new podcast, Young Adulting, we couldn't wait to learn more about how she designed and furnished her serene Brooklyn home. Check out the photos below for more DIY tips, her favorite sites to shop for vintage furniture, and the affordable way to feature work from your favorite artists.
---