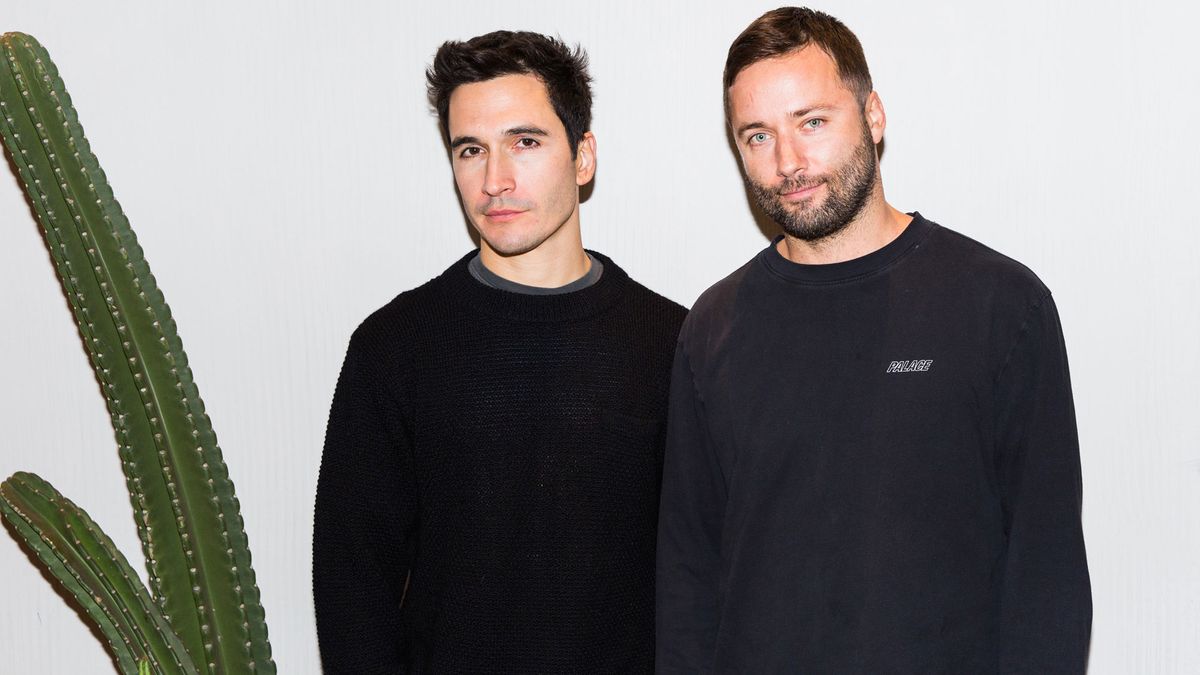 Designers
The Designers of Proenza Schouler on How to Tune Out
Jack McCollough and Lazaro Hernandez talk about career advice and their new fragrance, Arizona.
Alec Kugler
Everyone remembers their firsts. And I am no different. My first designer purchase (an emerald-green Proenza Schouler silk tank top from Kirna Zabete that I still have) is one that sits near and dear to my heart. Not only was it the thrill of my first "big girl" purchase, but it was from a (then) up-and-coming brand that I was head over heels in love with and still am. Now that you have all the dirt on my first time, I'm sure you could imagine my joy when I had the opportunity to interview the designers of Proenza Schouler, Jack McCollough and Lazaro Hernandez, at Saks Fifth Avenue as they were celebrating the launch of their first fragrance, Arizona.
In the uber-chic personal shopping suite at Saks, I got to sit down for some quality time with the duo and get their take on fragrance, fashion, and finding your own Arizona. Scroll down to be enlightened.
---
How the idea of a fragrance comes about:
JM: "It speaks to most people. It's a super luxury experience—a luxury product—but it's way more democratic. We're at that point where we want to start speaking to more people and be less niche. Two and half years ago, they [L'Oréal] called us and were like, 'Are you guys interested in doing a fragrance? Have you thought about it?' I'm like, 'Actually, yeah, it's always been a dream of ours to explore that side of the brand.' And then we were sort of dating for a bit and having conversations, and then we were like, 'OK, let's do it.' And we signed the deal."
What it's like when two people create one fragrance?:
LH: "We're used to working that way. But it's interesting in fragrance because the sense of smell is so subjective. They say the sense of smell is most linked to memory of all your senses. So as we were smelling things, he might like something, but it might remind [me] of something of my youth or something I didn't like. Or he really liked something because it reminded him of his mom's laundry when he was a kid, or something. There's a connection to it."
JM: "So finding that kind of middle ground and finding something we both loved—that we didn't feel was a compromise for either of us—was definitely kind of tricky. But I think once we nailed the concept, it was easy to story-tell with the smells and the bottle based on the concept."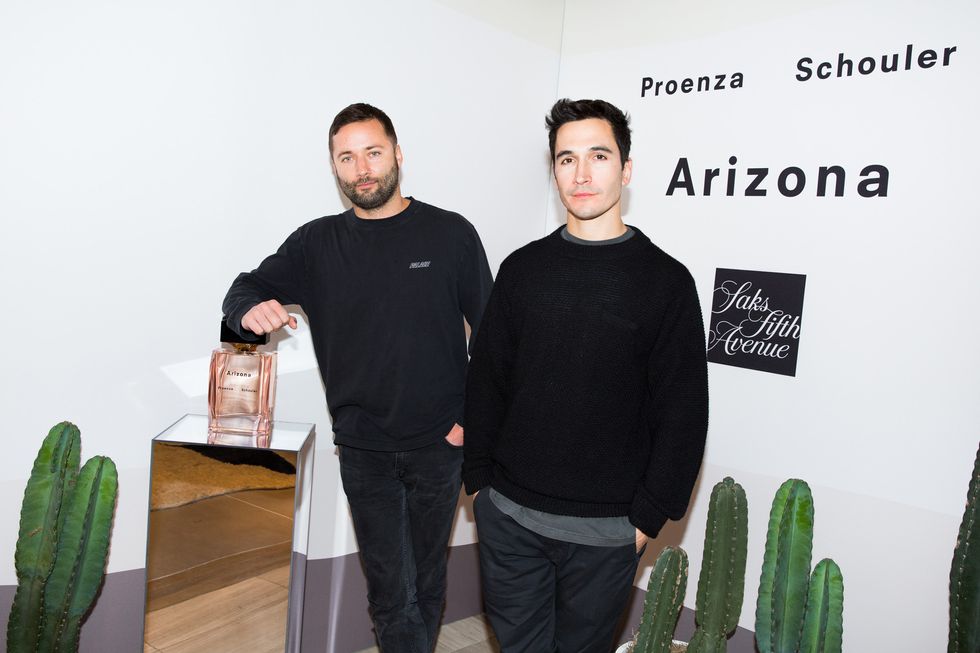 On finding inspiration when you turn off:
JM: "We were on a research trip out West and we were looking at a lot of American land art—the exhibit in Marfa, at the Judd. It was more like a road trip looking at this land art, and then we were struck by—all of a sudden—we were disconnected from the world. There was no more cell phone reception, no computers—we were just off the grid, and that felt like really profound in a way. It felt like an experience that everyone is sort of craving in a way—this idea of disconnecting from the world, being able to focus on yourself and breathe. Just being alone with the environment. That sense of just being disconnected felt really timely and, for us, a luxury experience. Those were our starting ideas when we approached the fragrance, like, 'How do we bottle this experience?' And we were out West and we started talking about cacti and everything. We saw a beautiful flower cactus, and we were like, 'Whoa. How amazing is that? Has that ever been used for a fragrance before? What does that smell like?'" [Editor's note: It smelled amazing. They were the first ones to use it. It only blooms one night a year. Run and get your bottle now.]
On showing in Paris and changing the system:
LH: "We made the move [to Paris] for a number of reasons. On a business level, we made the move because we just found that that's when pre-collection market was done. It's done in June-July, and it's done in December-January. And so we decided to show during couture season because it's more aligned with pre-collection market, really.
"And the problem before was we'd have the show collections that we put our heart and soul into, and then they deliver, and sometimes they go on sale three weeks later. It's so sad. This is what we are pouring all our energy into. It made sense to show the actual show during pre-collection market. So now the spring collection—because June or July—that was our first show in Paris, and that's what's in the stores now will have lived at full price for three months."
On why this isn't a "comeback":
JM: "That move isn't permanent. That was just for us. For us, it's just time of fluidity. I don't understand why, if you're an American designer, you always have to show in America. There's a lot of cases—I remember Nicholas Ghesquière showed in New York a couple of seasons. Givenchy showed in New York. There are a lot of European brands showing in New York. But for some reason, if an American shows in Paris, it's a big deal. It's big news like 'New York is over.' We did it for two seasons—and [there may be] three, maybe four. We'll come back to New York and then maybe we'll go to London. I think it's that time of fluidity and showing in places that makes sense for that moment in time. We don't fall in one specific place. We just do what we want."
Words of wisdom for new designers:
LH: "There's so much more noise—there's so many more designers than when we first started. I think established people like us, or new designers coming to the game—you really have to have a clear voice and vision—and it's got to be nothing like anyone else in order to stand out. If you're doing some version of someone else, no one's ever going to care. You really got to speak to your heart and stand for something that you believe in. And it's got to be completely original and authentic."
On the Arizona state of mind:
JM: "Arizona is not the state of Arizona. It's a state of mind. It's this idea of being able to disconnect and get rid of the noise around you, and be able to be with yourself and chill [laughs]. Know what I mean? And it gets harder and harder to do these days. Even when you're home, you're still connected—you're still on Instagram; you're still emailing; you're still working… So it's about turning them all off and sitting for two hours on your computer and watching a movie. That's luxury to me. Or a weekend away."
Want more stories like this?
This Is What Proenza Schouler's First Fragrance Actually Smells Like
Editors Share the Fashion Pieces They Wish They'd Bought
How to Look like You Just Walked Proenza Schouler's Runway