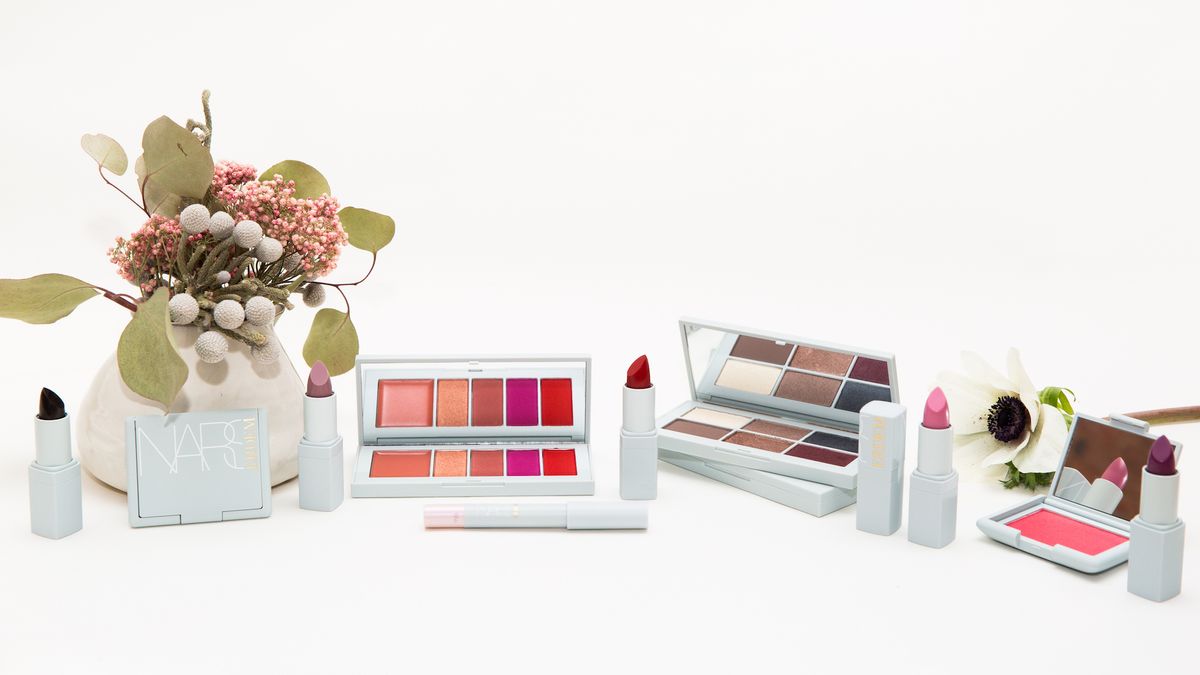 Makeup
The New Erdem x Nars Strange Flowers Makeup Collection Is About to Sell Out
The 13-piece collection is everything we want to wear for spring.
Alec Kugler
If 2017 was the last hoorah for the minimal makeup trend, then 2018 is the year for *color*. A bold wash on the eyelids or a shock of pigment on the lips (we're always partial to the classic red, but we like wild blues, too!), you can wear any shade anywhere. The bolder the better, in our opinion, especially when it comes to spring beauty.
Nars also got the memo and teamed up with designer Erdem Moralioglu—aka fashion's foremost authority on anything floral and chic—on a 13-piece capsule collection entitled Strange Flowers. There are six lipsticks, two eyeshadow palettes, a highlighting pencil, two cheek colors, plus two products that are totally new to Nars. And yes, with Erdem in the mix, the collection is every bit as romantic and modern as you'd hope. To get all the details on Strange Flowers (which is finally available online April 12), we sat down with the designer and newly minted beauty guru to talk all things beauty, including the surprising '80s film star who helped inspire the tone of the collection.
---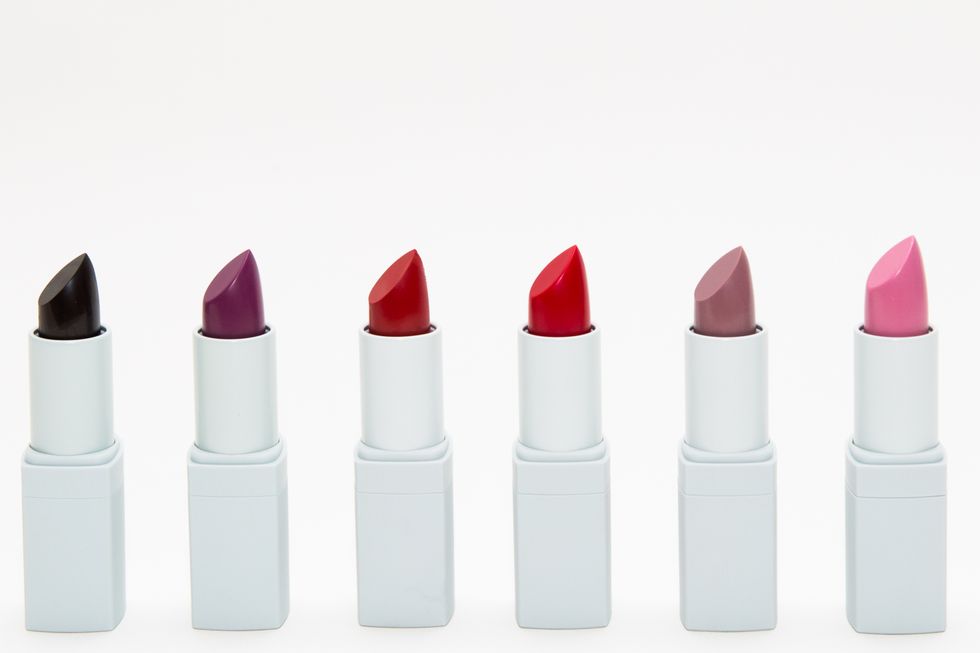 Why were you excited to collaborate with Nars on Strange Flowers?
"The Nars aesthetic is forward-thinking; it's chic, it's strong. I think François is such an extraordinary visionary. Nars is known for its innovation, and people go back to it again and again, which is a testament to their quality as well. They're so open-minded to different products. I collaborated on every aspect of it, from working closely with the product developers for the new products to the colors and formulas of the lipsticks. We were allowed to do the campaign imagery from London, and I got to work with my favorite florist and photograph it. It was wonderful."
What are your favorite pieces in the collection?
"The lip powder, the highlighting pencil, and the blotting paper are all new to Nars. The lip powders are something I'm really proud of, because that was something that didn't exist in the Nars range. [It was] based on a look that was created for a fashion show that was done years ago. The color is so beautiful and intense. It took a long time, and it was a lot of back-and-forth. The idea of playing with the opacity of certain colors and the intensity of pigment, or the intensity of pigment but the sheerness [of it], was all very important."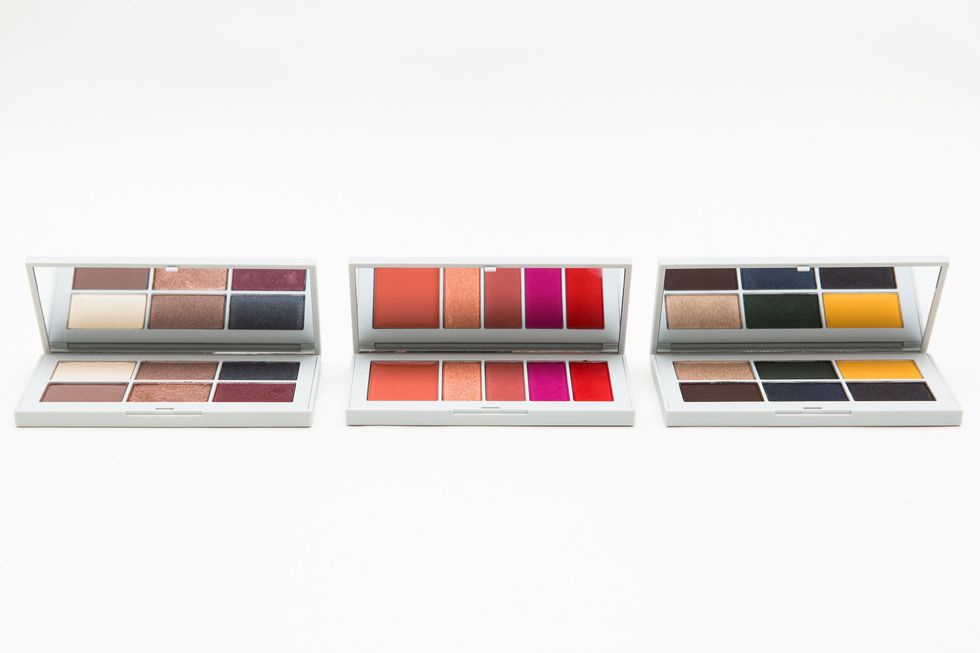 What served as inspiration for the 13 products?
"[For] so much of the collection, I thought about my upbringing, my childhood. I even thought about when I was in high school, all the girls I knew used to have these little Japanese blotting papers, and I always thought they were so amazing. When I was a child, my mother never really wore makeup on her face, and I remember it was like a ritual before she would go out to face the world, she would put on this red, red lipstick. I found that so wonderful—that perfect shade of red that made her feel comfortable. When I was first approached by Nars, that was something I was so excited to produce—my own lipstick."
Did you have a type of woman in mind when you were developing the line?
"I was thinking about the entire face, not just lips per se. I was thinking about cheeks, highlighting, skin, eyes. There's a breadth of color and texture and finish. When I first met with everyone from Nars, I showed them this picture of Molly Ringwald from the '80s by a photographer named Sheila Mezner, whom I love. That one image encompassed exactly what I wanted it to be. I'm a child of the '80s, [so] I love Molly Ringwald."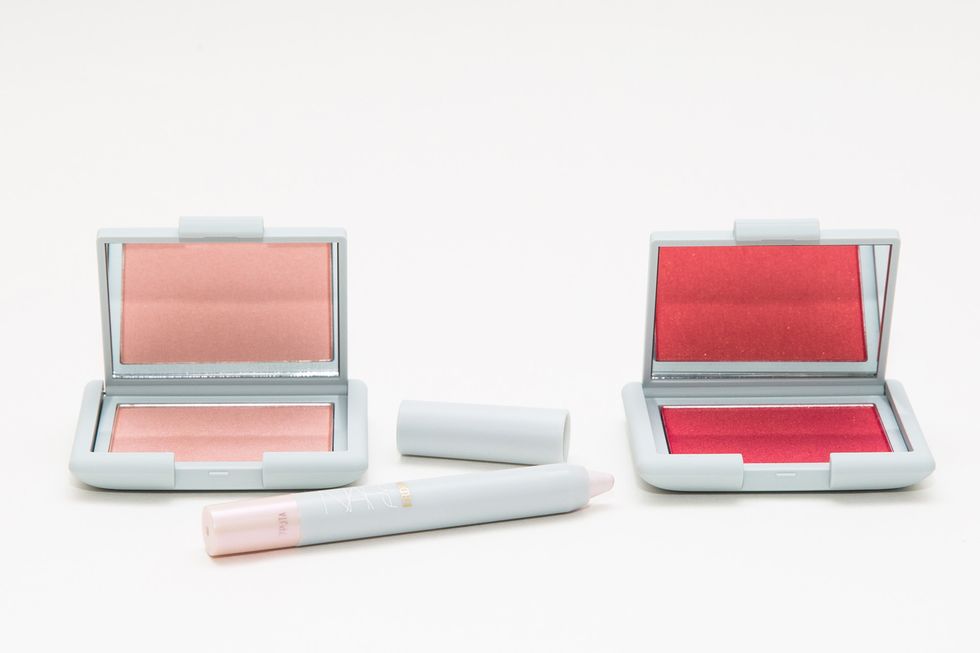 There's so much fabulous color, it does seem to reference that era a bit:
"It's not necessarily an '80s collection, but pigments and color were so important and wonderful to play with. Developing these colors that were so saturated and then playing with sheerness and the idea of transparency and how certain pigments are completely opaque, but if you look at the rose on the lip palette powders, there's so much pigment in it. Even the highlighting pencil has so much pigment in it, but something like the Carnal Carnation lipstick has that kind of sheerness to it, which is really beautiful."
Where did the name Strange Flowers come from?
"At first it was kind of a working title when I was trying to gather all my thoughts as to what the collection was going to be, and then as it developed it became [Strange Flowers]. I liked this idea of contrast and tension, and I think a flower [has that]. For example, a rose is a symbol [of] softness and femininity and beauty, but then things like a black dahlia [has] a strangeness for a flower. I was interested in exploring the idea of a flower being quite complex and odd and dangerous and beautiful at the same time—the spectrum of it. The softness of certain colors and the oddness and exoticness of others."
Want more stories like this?
Nars Just Dropped 3 New Palettes—Here's How to Use Them
The Best Red Lipsticks of All Time According to 10 Editors
14 Beauty Products We're All Talking About at Coveteur HQ