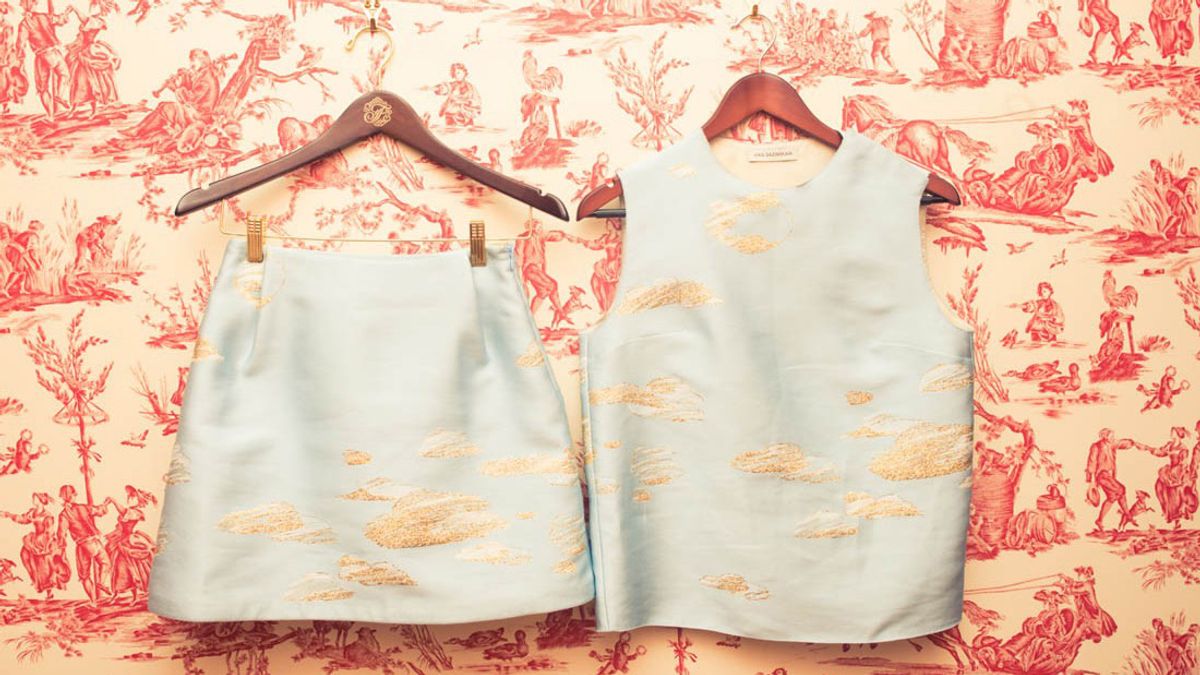 Trends
They're also the best….annnd the cutest...annnnd we need them all.
I'm a little ashamed at my inability to piece together an outfit lately. Maybe it's the weather. Maybe it's the fact that I started spring cleaning but haven't had the time to finish (read: my room is a mess and I hate myself). Or maybe it's the fact that I'm so fixated on becoming a morning person that I stay up all night thinking about it, which causes me to oversleep, wake up in a frenzied panic, and throw on whatever clothing I have on the floor. It's not a cute look—literally, figuratively, spiritually, or mentally.
In my dream life, not only would there be no clothing on the floor, but my closet would also be filled with great matching sets. Nothing makes you look more put together than a matching top and bottom situation—it does all the work for you! I'm not sure you could possibly own too many matching sets, so here are 10 you should buy (and keep off your bedroom floor).
---