24 of the Best Dresses for Spring
If we keep talking about spring, it'll happen, right?
Fashion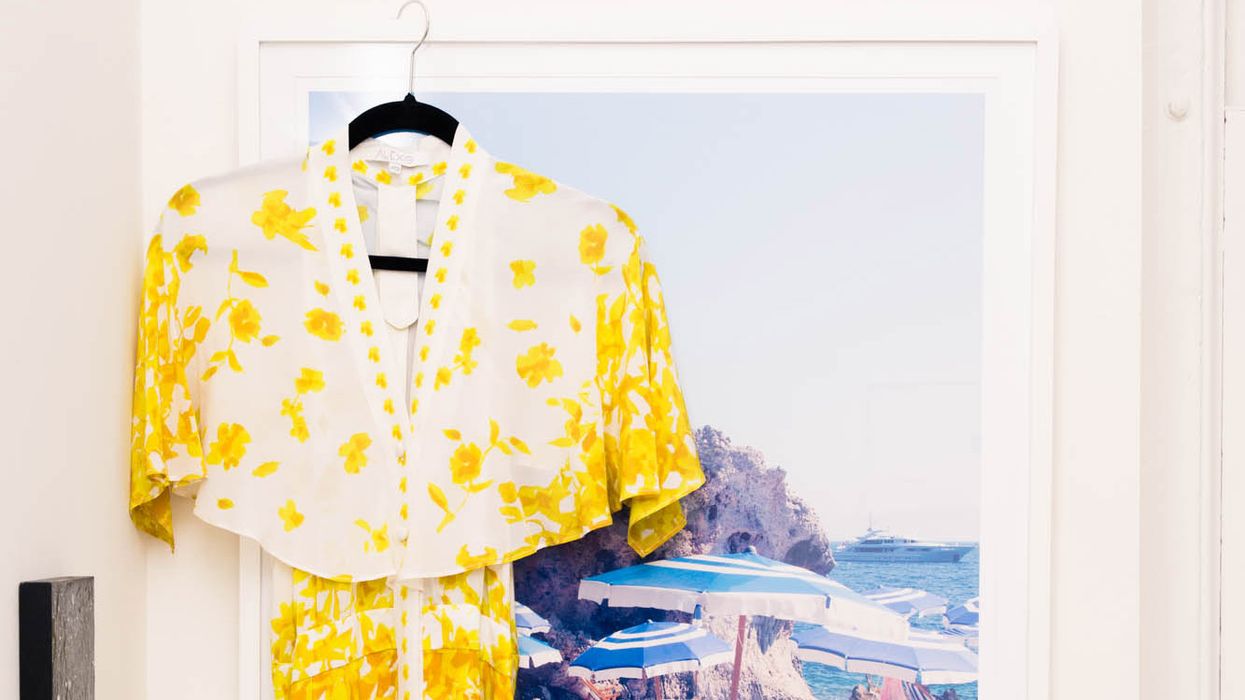 ---
1. Priscavera Long Sleeve Mesh Dress in Flame Print: So this dress doesn't exactly scream "spring." It actually screams lots of other things, most of which I'm sure sound pretty witchy and/or emo. It's a dark dress, but I always love black, regardless of the season, and will definitely need some in my spring closet to balance out all the colors and florals. I also think it would look ironically great on a super *hot* day with just a bodysuit underneath.
2. Daisy Satin Hook Dress: I've been wearing lingerie over t-shirts and dresses for a very long time. I just love the way it looks. It adds another layer without weighing a look down, and also gives even the plainest piece a sexy edge. Plus, lingerie is expensive, and what's the point of spending all that money if not everyone gets to see it (I'm also currently eyeing this plaid Lonely Lingerie set)? Luckily my favorite new brand, Daisy, creates (essentially) wearable lingerie, and I would wear this dress everywhere–and maybe even layer another corset or lace piece on top.
3. Ganni Printed Crinkled Chiffon Maxi Dress: Animal print will never not be a good look, in my opinion. Although I have been a little tired of cheetah and leopard. (Probably because I'm so used to seeing it on a winter coat, and I'm currently in the process of trying to forget what winter coats look like.) This tiger print Ganni dress is definitely a breath of fresh air, and I love that it ties at the shoulders! Perfect for wearing nothing underneath or layering with t-shirts. Oh, and it'll look great without a winter coat.