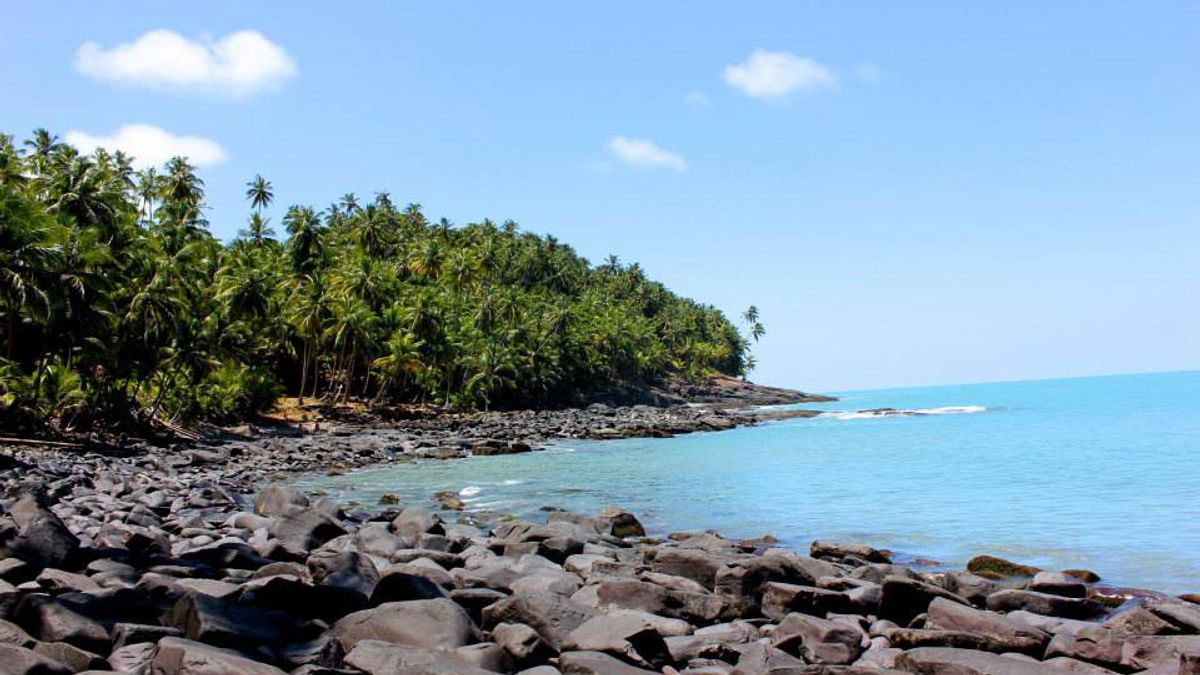 Living
It's not all glamorous, but it's totally worth it.
I always knew what I wanted to do after college. Moving to an Amazon-adjacent department of France was not it. With aspirations of becoming a writer, the banana trees and marshy vegetation of French Guiana did not fit into my very concrete plan (one that had been set in motion since discovering the Nancy Drew series). But after four years of an intense relationship with academia, I needed to break up with the grind. So I applied for a position to help develop language programs at schools in France.
My first choice for regional education district: French Guiana.
I was attracted to the adventure of this distant pocket of South America, ambiguous both in geographical classification and in national identity. I was one check mark away from my own, real-life Nancy Drew moment: The Mystery of the French Jungle. Some basic Googling and YouTube searches produced images of endlessly entangled trees, rare animals, and confused architecture hinting at a deeply complicated history and culture. I had to know more.
Beyond what I discovered after living and working in French Guiana, there's a lot I wish I had known before even taking off, namely these four tips for moving abroad:
---
1. Do Your Research—And Then Some
If French Guiana is on your radar, you've probably seen the film adaptation of Henri Charrière's Papillon (and if you've read the novel, bravo) or have a niche interest in satellites (the European Space Agency's main spaceport is located in the city of Kourou). But for many, the only thing more difficult than pinpointing this place on a map is understanding its relationship to its metropolitan counterpart. French Guiana is a mosaic of cultures, identities, and people—the product of a history rooted in colonialism and slave trade.
The department's population is mainly Creole, with minority groups from metropolitan France, Suriname, Haiti, and more. There's often tension between these various communities, and as I learned more about each group, I better understood the sociopolitical boundaries that have formed between them. While I had, of course, read up on French Guiana and undergone training for my position, to truly get to know a place is to dig deeper, which is a process I wish I had started before arriving. I came to French Guiana seeking adventure, but soon shifted priorities to focus not only on implementing sustainable English programs at my assigned school, but on doing my best to foster a warm, accepting environment for my young students.
2. Write Everything Down
Despite rummaging through markets in Curacao and storing away mementos from Rio de Janeiro's famed Carnival, the best souvenirs I have from my time working abroad live in my inbox. I sent out bimonthly updates to family and friends to preserve my passion for writing, to keep in touch, and because sometimes I was so moved by the places I visited, I felt compelled to share them with the people I love. I documented everything from my first Thanksgiving away from home hosted by a Puerto Rican man of mixed Haitian and Swedish descent, to the time a gym teacher took me kite surfing as I clung to his back without a harness. I described new acquaintances from neighbors who were extracting ant venom to find an alternative to morphine, to members of the French Foreign Legion venturing out into the forest for grueling training. Although it's common for memories to become less accessible to our brains over time, the details I captured keep these experiences alive—more effectively than any photo or Instagram post—even though my memories of French Guiana have since begun to fade.
I didn't create this digital safeguard with the knowledge that it would accrue such personal value and significance in the future because, had I known, I would've written more, and more frequently. Still, even with the human tendency of forgetting to remember, these stories are forever protected by my Gmail account. It is absolutely worth the time and effort to write these things down.
3. Come Prepared
Moving to a new country is daunting. There are work visas to apply for (which often means navigating foreign bureaucracies), bank accounts to open with money to convert and transfer, phones to set up, and housing to hunt. Taking care of as much as you can before arriving can alleviate some of this stress, but it's also important to accept what can and needs to be sorted out upon arrival. After recruiting my brother for support while getting all my vaccines (ouch), I was able to fill annual prescriptions for all my important meds, saving me the hassle of finding a doctor overseas and waiting for my French health coverage to be activated. I also started the visa process early to avoid any last-minute complications with booking a consulate appointment and filling out paperwork.
While securing an apartment is something else I wanted to handle in advance, I obviously couldn't rely on StreetEasy. I had to get comfortable with what was, to me, frightening levels of uncertainty, which I did by occasionally tapping into my emergency savings (I had put money aside for this reason) and making friends fast. I found a colleague during orientation who, also without a home, was assigned to a nearby school. We tackled the apartment search together, and although we definitely didn't get it right at first—imagine two strangers sharing a bed with a single fan in the very overpriced spare room of another stranger's house—we were in it together. From comparing cell phone plans to buying secondhand bikes, we figured everything out as a pair, approaching each hurdle with enough laughs to remedy the headaches.
4. You don't have to go far to explore
In the same way New Yorkers grow immune to the impressive height and scale of Manhattan's famed skyline, I stopped noticing the iguanas and papaya trees that populated my morning commute. While I felt a mounting pressure to globe-trot during my time abroad, I learned that exploration doesn't necessarily require crossing a border. With time running out on my life abroad, I realized a bit too late that discovering my immediate surroundings was just as exciting—and important—as visiting the neighboring countries in South America. My last few weekends were spent on local hiking trails and taking long drives to French Guiana's river towns. I loved bringing my bike, a car, or even just my feet as far as I could go to find what made this part of the world uniquely its own. This is, for example, how I was exposed to the shamanistic and African-based religions that are a crucial part of the region's history and culture.
These encounters helped me better understand many of my own students and fellow teachers, and thus I approached my work with greater sensitivity and awareness. Once I started to really see French Guiana, this small part of the world grew familiar to me in a way I never thought possible.
Want more stories like this?
12 Things I Wish I Knew Before I Moved to New York
7 Tips for Moving In with Your Significant Other
What I Wish I Knew Before I Moved to Paris