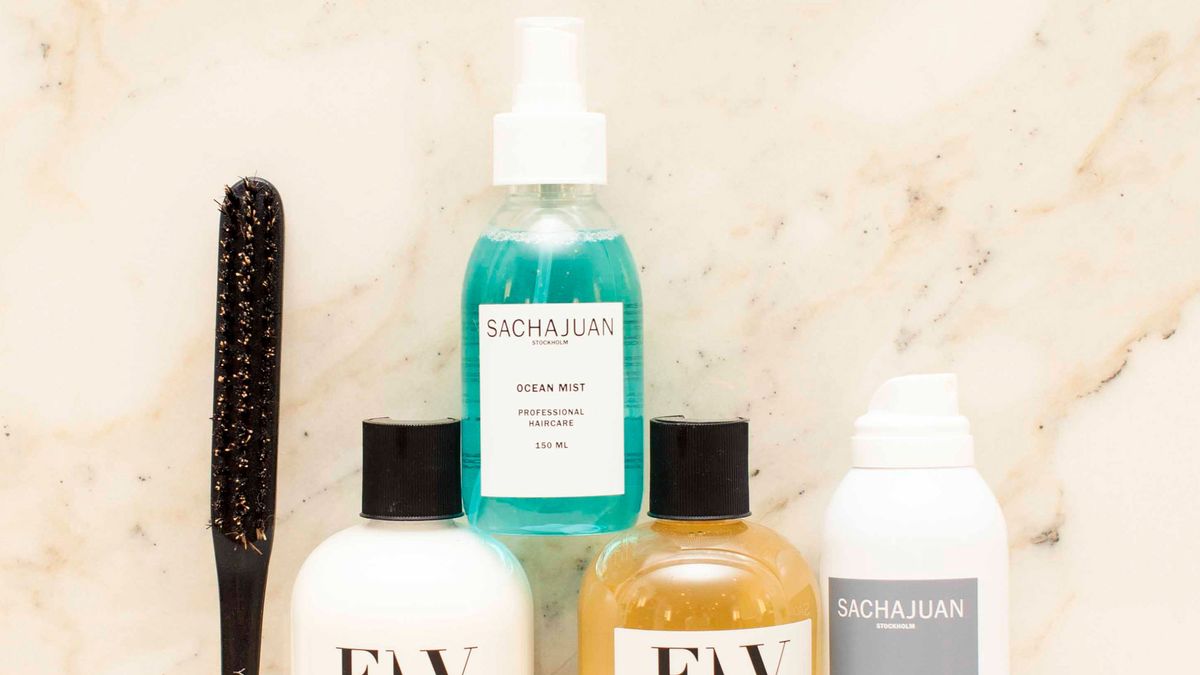 Shopping
Why Scandinavian Beauty Is About to Replace Korean Beauty
It's time to go back to the basics.
Even though my whirlwind trip to Stockholm, Sweden, lasted *just barely* three days, I came home to New York changed. Suddenly, I realized that everything I liked and added to my online cart seemed to be from Acne Studios or & Other Stories, I couldn't stop thinking about stunning Swede Alicia Vikander ("She is the new Greta Garbo," I overheard someone say at Sven-Harry's art museum), and the beauty products I was swearing by were from Verso and cult hair brand Sachajuan (the brand who hosted me on this particular trip). 
It's not exactly a coincidence or my subconscious talking, either. In the industry, we've been hearing that Scandinavian beauty, much like Scandinavian blond or Scandinavian design, is the next big thing. So through my quick jaunt, I kept one question in my mind: Why? The answer is likely simplicity, paired with practicality and function—at least according to Sacha Mitic, co-founder of Sachajuan (along with Juan Rosenlind), who revealed the secret to me one night in the lobby of the beautiful Ett Hem hotel.
"Scandinavians have always had a very practical approach," he said to me matter-of-factly. "If you do too much or show off too much in Sweden, it's like, 'Who do you think you are?' That is very much in our culture. So the designs and the approach to design, for us, is in the DNA: what you choose and how you choose it."
In other words, it's all about "scaling it down, minimizing, with good material." Sachajuan doesn't like to use fluffy and confusing language; the Thickening Shampoo does just what it says, and the Volume Powder is…well…volume powder.
"The industry made it so complicated," said Mitic. "But there are very simple routines. You wash [hair], condition it, and care for it, and then you put styling product to manipulate the texture and dry it up the way you want. Very simple steps, but the industry made it [seem like] something is magical about it, and now nobody really knows how to do it."
Maybe paring down is a backlash to K-beauty. We beauty lovers have gotten a tad carried away with the whole maximalist thing: overthinking things, adding unnecessary steps and, therefore, unneeded stress. Or maybe it's the simple packaging that photographs so well on Instagram. Either way, in the spirit of spring cleaning, why not scale things down a bit with the Scandinavian products, ahead?
---
1 / 8
Sachuajuan Dark Dry Powder Shampoo:
One of the products Sachajuan was particularly excited about was their dark dry powder shampoo, which is dry shampoo made for—you guessed it!—darker-colored hair. Trust me when I say, I use this way too often, and it is especially effective on those ran-out-of-time-and-have-to-skip-the-shower days.