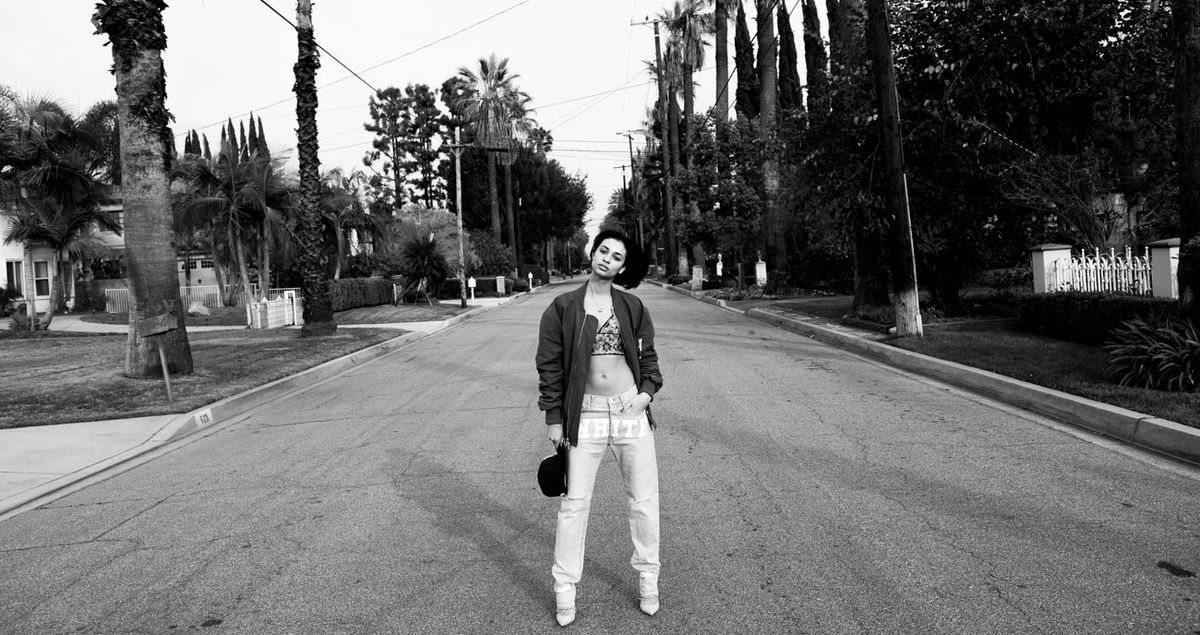 Travel
Because not everyone is a vegan yogi with a juice addiction.
When people talk about L.A. it's all green juice, yoga, dream catchers, and rainbows. It's made out to be a sort of fantasy-land if you will. Which isn't entirely false—it's the land of beautiful people, looking at you Justine Skye, John Eshaya, Olivia Culpo, and so many more. But don't get it twisted, there are things in L.A. for those us do not fall into the Hollywood-obsessed-health-fanatic category. You just have to dig a little. Actually, we needed to dig a little, because we did it for you. You're welcome.
---
Where to find food that isn't green: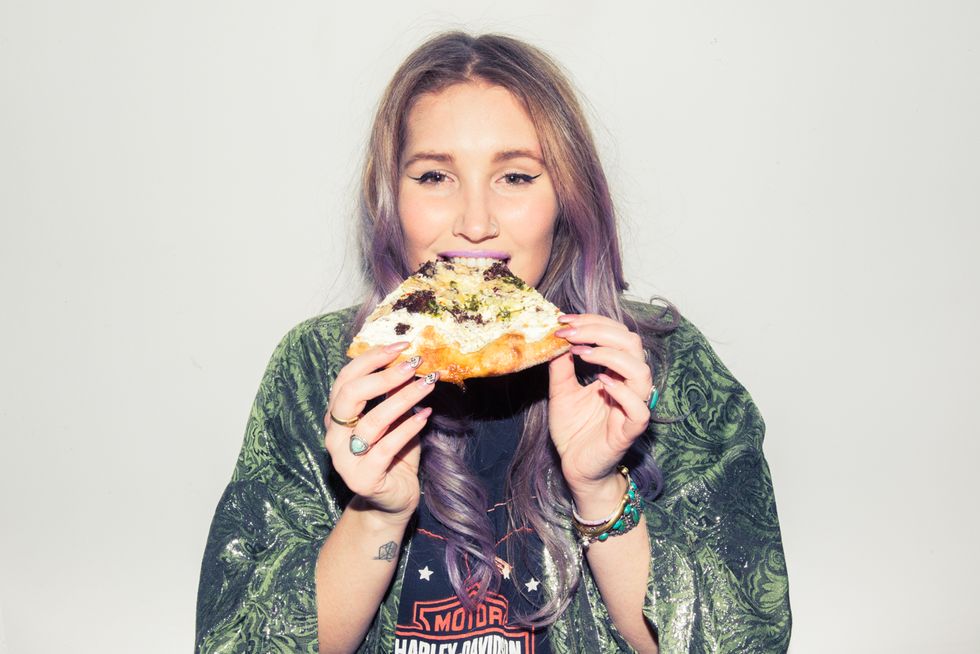 Maple Block Food Co
In most cities, it's harder to find vegan options then it is meat, but in L.A. you may find it to be the opposite. Maple Block Food Co, located on Sepulveda Blvd in Culver City, is working to change that. They specialize in wood-smoked meat dishes that will have your mouth watering at first sight. Their seasonal menu pays homage to the traditional American barbecue so really, you can't go wrong.
New York Bagel Company
The name says it all, doesn't it? It's a well-known fact that New Yorkers love their bagels, so why not head to one of the New York Bagel Company's three L.A. locations to scratch the itch you know no salad can. We highly recommend you try one of their pizza bagels, because, well, then you get the best of both worlds.
Lucifer's Pizza Place
Personally, I couldn't see myself traveling anywhere that doesn't have a half-decent pizza shop. Call me crazy, but nothing beats pizza for breakfast when you've had one too many drinks the night before. The head chef of Lucifer's Pizza Place hand picks their produce multiple times a week from local markets, so you can guarantee your pizza is going to taste downright amazing. If you're having a tough time dragging along your L.A. friend who is gluten intolerant, lactose intolerant, and just about everything else in the book, you can let her know that Lucifer's has won awards for best gluten free pizza and best vegan pizza in L.A.
Where to shop for clothing that isn't activewear: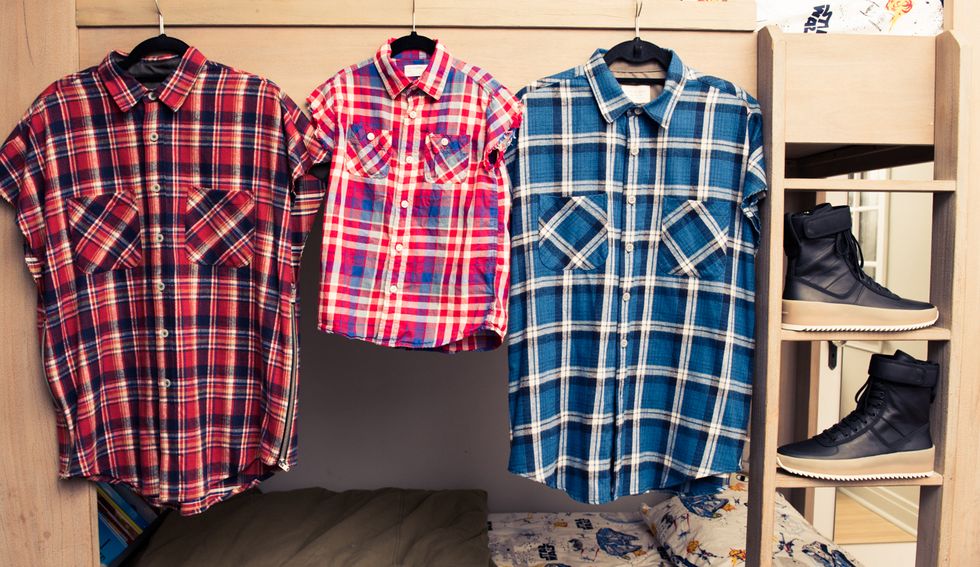 The Apartment by The Line
Step into this shop and you'll feel like you just stepped off of Lafayette Street. The Apartment by The Line is your go-to for modern clothing, decor, and furniture. You'll want to dump the entire contents of your suitcase just to have an excuse to buy everything you see here. The good news? They also have two locations (the original!) in New York, so you can still get your fix once you return home.
Wasteland
We get it, travelling or not, you need your weekly fix of vintage. Us, too. Luckily for you, Wasteland, located on Melrose Avenue, is the definition of vintage heaven. Every piece sold here has been hand-picked by one of the employees, and you'll notice as you browse through the racks that the place is bursting with designer goods. We're talking Rick Owens, Chanel, Céline, you name it. In our opinion, Wasteland alone is good enough reason to book that trip to L.A.
424 on Fairfax
You can barely walk two blocks in New York without passing either a luxury streetwear store or somebody clad head-to-toe in the look. We can't say the same for L.A. But, thanks to 424 on Fairfax you can undoubtedly leave L.A. with new Astrid Anderson, Fear of God, and Maharishi filling your suitcase.
What to do that doesn't involve yoga: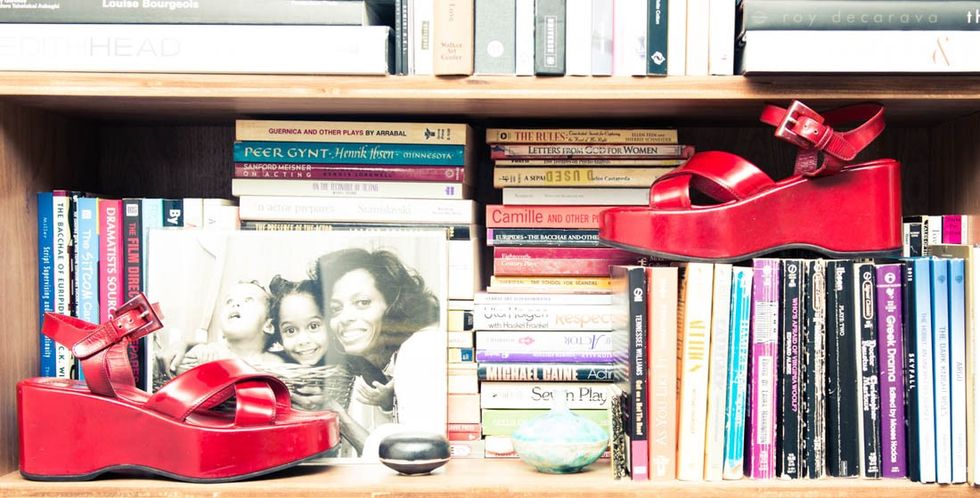 The NOW
Okay, fine, we'll admit it, The Now is a fairly L.A. place to go. But, we think it's fair to say that no matter what country or city you're from, you can appreciate a good massage. Especially when they start at $35. The Now offers both seated and table massages and has an aromatherapy menu fit for a queen. Another major plus of The Now is that walk-ins are not only welcome, but encouraged. Perfect for those who don't know their plans for tomorrow let alone next week.
Venice Skate Park
Although considered an L.A. hot spot, you typically won't find an army of bleach-blond ladies hanging at the side of the skatepark. (Not that we don't love bleach blonde hair.) The Venice Skate Park is a great place to post-up with some music or a book, to people watch and take in one of L.A.'s remarkable sunsets.
The Last Bookstore
You could get lost in L.A.'s largest used and new book and record store, The Last Bookstore. Located on Spring Street, this bookstore is housed in what used to be the grand atrium of a bank. Books are displayed in every which way including in an arch over a hallway, and sculptures have been made from over-stocked or damaged books. So if you've found that you accidentally left your current read the plane, or you finished it while nestled up at the Venice Skate Park, head here to take in the mile-high ceilings and marble pillars while you shop.